New official formation of Yoga instruction: professional school 'Light on Yoga'
This new official formation of Yoga instruction is organized by the professional school of Yoga 'Light on Yoga', and good-looking above all for the quality and the professionalism of the team of teachers.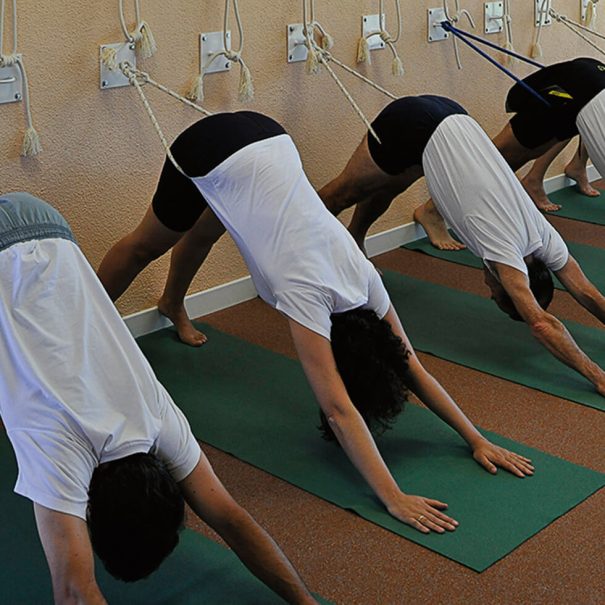 Coinciding with the recent entry into force Law 6/2016, by which the exercise of the professions of sport (including the Yoga Instructor is) is ordered in the community of Madrid, we are pleased to announce that the Escola Profissional de Yoga "Light on Yoga" It has organised, in collaboration with the Professional School of Medicine of physical education and sport of the Complutense University of Madrid, a formation of Yoga instructors to obtain from the Professionalism certificate AFD616_3, required qualification now to practice professionally as a Yoga Instructor in the community of Madrid.
Training will be held in Madrid over three academic courses at the beginning of 2018, and will have a duration of 430 face-to-face teaching hours and 120 hours of professional practices.
The content on the theory, practice and teaching of Yoga will be taught by Galician Julio Perales and Olga Jimenez Suarez, Yoga teachers certified by Yogacharya Sri B.K.S. Iyengar with nearly 50 years of experience in the practice and teaching of his method. They founded the school of Yoga Iyengar of Club of Campo Villa de Madrid and run it for fifteen years.
The content on the thought and culture of the India, will be conducted by the Dr. Enrique Gallud Jardiel. He has lived for eighteen years in the India. It dominates the hindi language and possesses extensive knowledge of Sanskrit. He has taught at several Spanish universities and is currently dedicated to the spread of Indian culture through their books. It is a founding member of the Institute of Indology.
Other content will be equipped with the highest scientific rigor, and they will be coordinated by the Dr. Francisco Miguel Tobal, Director of professional medical school of the education physical and Sport (EMD) of the prestigious Universidad Complutense de Madrid. It will be assisted by teachers of the EMD, all of them are medical doctors specializing in medicine of the physical education and sport.
For more information www.instruccionenyoga.es