Yoga as a profound experience of itself
Yoga is a profound experience of the "self" that we, through the human condition we have. Current comments on the formula Yug Yoga Yoghismo, as experiential psychology, Dr. Serge Raynaud matesis. They write Numen and A. Damian.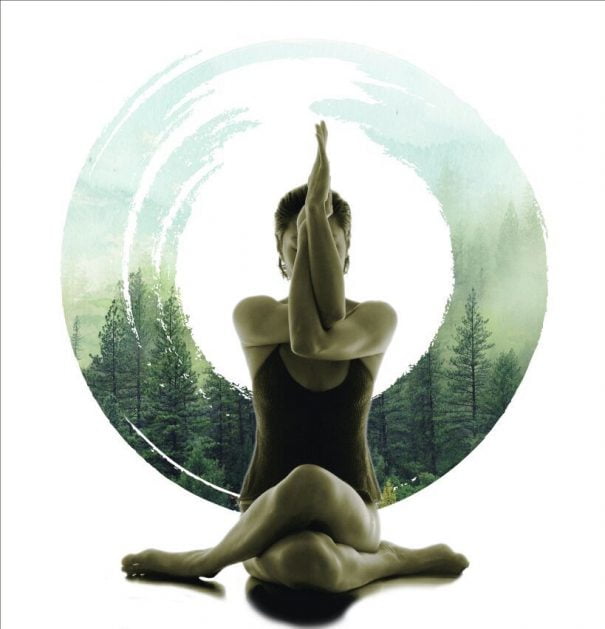 The Western tradition that the ancient Greeks questioned the candidate to the mysteries of Eleusis with the imperative apotegma tells us: "Gnoti tou aftosum, etsi gnorises ta thea mas" (in free translation: know yourself, so you will know the gods). All the lines of traditional and transcendental, knowing one way or another, have insisted on the same: the human condition is a mystery, and it is important to reveal it.
My teacher José Marcelli Noli, colloquial asks "what is Yoga?", he replied: "Yoga is the experience deep and conscious of itself." A response that sounds very good and is paradigmatic, and makes us "glimpse" or suspect the imperative need to transcend ourselves. But with time and a little observation I have been realizing that many this observation not has "revealed" the mystery... yet! It will have to keep experimenting with the multiplicity of the path of transcendence-specific games, and then see what happens. Life has continued to be a great adventure!
It is easy to associate the old mandate of the know yourself! with the most recent statement of Yoga as a profound experience of itself. What raises, at the time of the "globalization" of information, some that another difficulty of"technical", solving that know ourselves through the 'deep' experience of the "self" that we are, with the human condition we have .
And attempt to resolve "the mystery" It is what has led me to the meeting of Yoga as technology for transcendence, or Yoga as lifestyle: Yoghismo (written with) h interleaved), that it aspires to a synthesis in the development of consciousness. Or, more explicitly still, as science to carry out Yoga through the human condition we have, and thus get to the Yug.
Captivated me go further step by step in the YUG Yoga Yoghismo as one Psychology matesis experiential and transpersonal through a method very suggestive, but not conclusive, as he insisted the Dr. Serge Raynaud in the work of the same name, saying that the last word on Yoga is not even that.
Yoga in modern times
At the present time, and very much agree with the tone of the times, there is an avalanche of information about Yoga, and increasingly are witnessing the birth of "yoga", written so with lowercase style, since I am referring to the yoga that is nothing more than a set of techniques psic o-Physio-body, without minimum aspiration of transcendence. As I would call D. Ramiro Calle, a "yoguismo", in lowercase, surface, which would have lost the essence (nicely symbolized by an important letter, the) h mute and silent, that points to the transcendent in many languages and cultures).
Now, one of the first "technical difficulties" encountered was the defined satisfactorily and for internal use transcendence. That one comes to read and hear about what is "significance" is very complicated for the day to day of life ordinary, with working hours, meals, commitments and mortgage banking... After many comings turns and revolts meet the inner experience that shows me that transcendence is not more that go beyond where I am nowalways looking for the deep identity of the "self" and taking "happiness" as the symptoms that the road traversed properly.
Another "technical difficulty" that I found was and still is that with the emergence of yoga has also been a hatching of "Yoga charyas" (Yoga teacher) that without being Yogis are teaching Yoga!
There are some that we respect the minimum rules of the Yama and the Niyama, and there are smoke, eat meat, and up to one have met warmly by the "Aquarian cocktail", a singular blend of yoga, ideas new age and drugs. As grandparents, to make the world's world, must have everything!
The honest Yoga teacher meets a noble mission of dissemination of a traditional method to improve the human condition in the search for transcendence, and has starting a contradiction to resolve, said metaphorically: is an illiterate teaching to read and write.
About anything of which we have elaborated "theories", we need to elaborate realizations; If it isn't, nothing will change. I'm talking about of that road is phased, progressive, gradual (do Graal?, do Grail?), and both Yoga teacher and student of the teacher it is important to be very clear: everything in life moves through successive steps, no strange jumps, without sublime evasions to a "beyond" without having done any "master" in the "nearer" of everyday life.
Colocarle como "meta" a nuestra práctica de Yoga alcanzar la Iluminación está muy bien, y suena hasta muy elegante decir: "practico Yoga para iluminarme", o "practico Yoga para saber quién soy", o "practico Yoga para tener una experiencia profunda de mí mismo". Pero es entonces cuando los "problemas técnicos" se nos multiplican exponencialmente: ¿Cómo puedo controlar yo hasta qué nivel me he iluminado?, ¿Cómo puedo cerciorarme de cuánto sé sobre quién soy?, ¿Cuánta experiencia profunda de mí mismo he alcanzado?
Llega un incómodo momento en que es muy difícil distinguir entre lo realizado y aquello que yo fantaseo sobre mí mismo; corremos el riesgo de entrar en una nueva forma de autoengaño, un poco más sofisticada que las anteriores… Tiempos nuevos, trampas nuevas.
Siendo un tanto taxativo, creo que esta problemática se resuelve de una forma tradicional, siendo discípulo de un maestro que ya haya dado testimonio viviente de que ha recorrido el sendero, y entonces nos puede asesorar sobre cómo tomar o entrar en nuestro sendero de realización.
Dice la expresión tradicional: "Cuando el discípulo está preparado, aparece el Maestro". Y esto también hay que despojarlo de fantasías.
The teacher is that "mythical" but very real character that have been called in the East Guru, that dispels the darkness of consciousness, and in the Western form is called Hierophanti.e., a "strong light" (from the Greek Hiero fania) that by that same fact can help illuminate our consciousness. When the disciple is ready, by a personal achievement of own consciousness work.
So that the Yoga charya honest is efficient, profitable, and resolve its own contradiction of being "an illiterate teaching to read and write", must meet a minimum: it should be "transiting" the trail with the traditional rules and be in turn disciple of a master of a lineage or landline. And should 'modify' expectations to make them less speculative and more framed in a reality easily verifiable, free from fantasies of very difficult to check.
At the moment (and for methodological reasons), would have to leave the "lighting", for a little later. Proposes the traditional yoga for beginners (those who are in charge of a teacher), some very simple and easily verifiable goals for yourself through our relationships and how we feel about ourselves.
Basic goals
Abhaya: Free of fear for not harming himself.
Akrodha: Free of anger and resentment to not generate disharmony in our environment and ourselves.
Ahimsa: Free of internal and external violence to do no harm to the natural flow of life, and begin to "open up" to other possibilities that will allow us to more efficiently to transcend ourselves.
Achieving these three goals "provisional", as a prelude to "greater things", requires a methodology or "asceticism" (i.e.: rules, order, pace) and that asceticism has also three steps, namely:
Tapas:

Es la ejercitación y el esfuerzo continuado en una línea de conducta que nos permita tener resultados fácilmente comprobables por nosotros mismos.

Abhyasa:

Direccionalidad; debes tener clara una intención, una dirección en la cual encaminar tus esfuerzos; el que no sabe a dónde va, siempre llega a otra parte.

Vairagyasa:

Abrirse al cambio sin colocarle excesivos condicionamientos; es abrirnos a nosotros mismos las puertas de la cárcel y comenzar a experimentar el ser libres.
Esta metodología o ascesis se ayuda o se apoya en tres grandes técnicas que nos permiten saber cómo, When and de qué manera. Y estas son:
Yama: lo que debes de "excluir", en el sentido de erradicar de tus costumbres de vida;

Niyama: aquello que "quitamos" de nuestra vida según el Yama puede que deje "vacíos existenciales" con los que será muy incomodo o doloroso vivir; entonces lo "vacío" lo debemos de llenar con un "algo" nuevo, son elementos a adquirir en el sentido de "incorporar" a nuestra forma de pensar, sentir y actuar; todo esto debe de ser armónicamente "incrustado" en nuestra realidad física, emocional y mental, para que pueda entonces tener repercusiones en nuestro devenir espiritual. Y

esto través se consigue a través de:

Âsana: con su doble significado de postura y compostura;

la postura es "algo" que se hace con el cuerpo, la compostura es "algo" que se hace con el alma.
Hasta aquí un esquema muy simple que nos otorga una certidumbre sobre si nuestro yoga nos está permitiendo avanzar. Pero la mentalidad occidental es proactiva y muy interesada en los resultados. Paciencia, tendremos que seguir conversando sobre los estadios superiores por los que va cruzando el proceso de yoga para ir más allá de nosotros mismos y así trascendernos en un Yug iluminado. The Yug Yoga Yoghismo como matesis de psicología, tal como lo concibe el Dr. Serge Raynaud de la Ferriére, tiene diversas escalas que deben abordarse con método paciente, riguroso y progresivo. Como se dice coloquialmente, para no empezar la casa por el tejado.
Numen y A. Damián. Colegio Internacional de profesores de Yug Yoga Yoghismo. Escuela Yug Yoga de la RedGFU.

Estas experiencias podemos seguir dialogándolas en el Encuentro abierto de Yoga en el Ashram del bosque de San Martin de Valdeiglesias los días 23, 24 y 25 de junio.

More information en el enlace http://yugyogaredgfuesp.weebly.com

.
Did you like this article?
Subscribe to our RSS so you don't miss anything