Plans for a long weekend
Retiros, talleres, charlas, paseos… Sugerencias muy atractivas para este puente, desde el 28 de abril hasta el 1-2 de mayo (dependiendo de la comunidad). Todas las semanas actualizamos las actividades de fin de semana en YogaenRed (escríbenos con información de todos los que organices).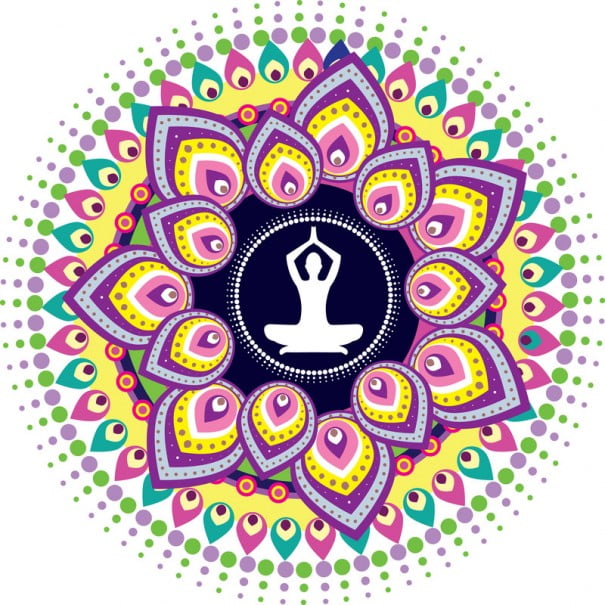 Friday, April 28
Saturday, April 29
Presentació Federació Catalana de Ioga
El president de la Presentació Federació Catalana de Ioga et convida a participar en este l'acte de presentació.
On: Casa del Tibet C/ Rosselló 181 – Barcelona
Programa de l'Acte:
–Concert de gongs i bols. Un massatge sonor harmonitzador que restableix l'equilibri energètic del nostre cos, calma la ment i obre el cor). A càrrec del músic Xavi Sorolla, format en la A.E. de Cuencoterápia i amb Jonathan Goldman y Don Conreaux.
–Presentació de la Federació Catalana de Ioga. Per, introducció Juan Almirall – presentació Nelic Gironès.
–Ponència "Evolució del ioga". A càrrec de Vicente Merlo, doctor en filosofia, historiador, escriptor, professor universitari, indòleg, conferenciant…
–Refrigeri cortesia de Casa del Tibet.
Recepció de convidats a les 10.15 hs. Inici a porta tancada a les 10.30 hs.
Preguem confirmació d'assistència al correu presentaciofcioga@gmail.com abans del dia 26 del present. Places limitades per rigorós ordre de reserva.
Formación de Profesores de Yoga para niños en Galicia
29 y 30 de abril. Aimed at teachers of yoga, teachers and educators with sensitivity, provides the wizard an extraordinary experience on a personal level and through a compact set of work tools that will allow you to create and deliver complete child Yoga classes yoga centres and schools.
We have designed a practical programme with a good theoretical and pedagogical basis, where he shared a lot of tools to apply to classes. A full program which consists of four modules, three of them oriented to facilitate the future child Yoga teacher to can create their own classes, discovering the needs of children in a holistic way; in the physical, emotional and mental part. The fourth module focuses on the application of the previous tools in schools and institutes. This training is carried out in two weekends intensive, delivering a certificate at the end of it, computing a total of 40 hours of contact.
Contact: T 981 150 291 – 620 158 792 / shantidhara@escuelamahashakti.com
Where: Centro de Yoga Integral Mahashakti A Coruña, Calle Bugalal Marchesi, 10, A Coruña
More information: http://escuelamahashakti.com/yoga-infantilformacion-yoga-ninos/
Retiro de Puente de Mayo con Aushadhi Yoga
Del 29 al 2 de mayo. Las profesoras serán el equipo comleto de Aushadhi: Marta Espeita Izquierdo, Eva Espeita Izquierdo, ShaktiLedi Ananda y Elena Medina. La propuesta será el Yoga con mayúsculas: compartir con vosotros los más grandes tesoros de esta tradición que hemos encontrado en más de quince años de investigación y enseñanza.
Where: El Cielo de la Vera, Cáceres
More information: https://www.facebook.com/evaespeitaizquierdo
Sunday, April 30
Sounds that heal
30 abril y 1 de mayo. The therapeutic power of the mantras in yoga and the āyurveda with Víctor G. Cruz and Gabriela Terra. Yoga ("union") and āyurveda ("Science of life") are two traditions originating in India that exist and are developing in parallel, imbricated, since at least 5000 years ago. Yoga is the spiritual aspect of the āyurveda and the āyurveda is the therapeutic aspects of yoga. Based on a deep knowledge of how the sounds impact and reverberate in our body, in our nervous system, in our minds and in our hearts, the science of mantras is the slope of the yoga and the āyurveda that teaches us to discern, use and intentionally modify these vibrations to improve our lives: a primary practice for healing and self-development that operates in the deeper and more subtle levels of the person.
Esta es una oportunidad para conocer mejor cómo funcionamos, descubrir en qué se asientan nuestros equilibrios y desequilibrios y, ante todo, aprender y experimentar directamente técnicas que, basándose en ese uso preciso e intencional de la vibración (mantra), nos ayudan a equilibrar nuestro sistema, a elevar nuestro nivel de consciencia, a vivir una vida más libre de patrones autodestructivos, más sana, verdadera, alegre, armoniosa, pacífica y plena. Un curso dirigido tanto a practicantes de yoga y autoconocimiento como a terapeutas y, de modo general, cualquier persona interesada en cuidar de su salud de manera natural y preventiva.
Integraremos todo lo aprendido y practicado a través del cultivo de la entrega en sesiones de relajación profunda nāda yoga nidra con música-medicina en directo
Opening hours: 10:00 to 19:00
Price: (16 horas de curso con dos almuerzos incluidos de comida ayurvédica y vegetariana preparada con ingredientes ecológicos) 160€
Contact: 911 263 201 T
Where: Yoga Home, C / of the King, 3. Aranjuez (Madrid)
More information: http://www.retiro-yoga.com/es/inicio/
Family constellations workshop
El destino siempre nos pone delante las herramientas para encontrar las soluciones a nuestro dolor, nuestras enfermedades o nuestra soledad. Será nuestra decisión tomarla o pasar de largo. Vendrá de nuestro esfuerzo, o de la luz encendida de nuestros ancestros y nos liberará de cualquier atadura para devolvernos la serenidad, la salud y el amor. Podrás recuperar la energía que te correspondía y que nunca llegó. O la energía que se va perdiendo en tramos, relaciones y rincones y devolverás aquella que no era tuya para tener la oportunidad de salir de la tela de araña donde a veces nos sentimos atrapados. A ningún sistema, ya sea familiar, laboral, social o natural, le agrada el olvido o la exclusión. Recuperar el respeto que mereces y el que merecen los demás es poder elegir sin interferencias tu propio destino.
Where: Yoga Center Muladhara. Avda Cabo de Gata, 275, C, Almeria
More information: http://yogamuladhara.com/taller-constelaciones-familiares-2/
Meditación con canto grupal de mantras en familia
Con Alba Balada es madre, yoguini, música, descodificadora biológica.
Contacto: albabalada@gmail.com / T 609944851
Where: Madrid
More information: https://www.facebook.com/alba.balada
Lunes 1 de mayo
Noche Madre Tierra
Meditación con Canto grupal de canciones de la madre Tierra.
Imparte: Alba Balada, yoguini, música, descodificadora biológica
Contacto: albabalada@gmail.com / T 609944851
More information: https://www.facebook.com/alba.balada