See the world
Las cosas no son lo que parecen. El mundo de las formas engaña los sentidos, y la mente termina por creer en aquello que es irreal. En realidad, lo que viene a ocurrir es que creemos aquello que gustamos creer, aunque no sea cierto, aunque no sea verdad, aunque no sea auténtico.
Writes Emilio J. Gomez.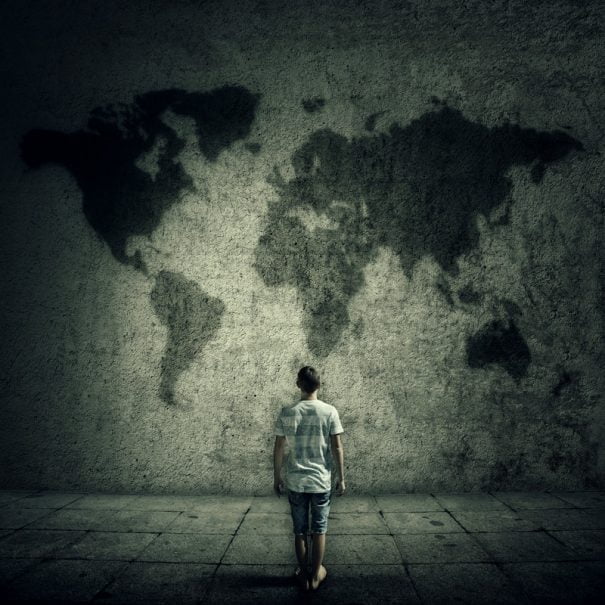 "Mirar y ver, he ahí el milagro". Plutarco
¿Por qué ocurre esto? Porque vemos el mundo a través de los ojos de la mente. Percibimos una realidad tamizada de miedos y deseos. De anhelos, expectativas y esperanzas, todas ellas más o menos ocultas. No vemos las cosas tal y como son, sino como nos gustarían que fueran, o, lo que vendría a ser igual: como somos nosotros.
La mente hace gala de percibir aquello que en realidad no es otra cosa que una proyección más de nuestro "yo-idea", es decir de nuestro ego. De ahí mismo surge la idea que tenemos de nosotros mismos, la cual siempre va a ser un espejismo, una ilusión… al igual que sus deseos y miedos.
Janendriyas and tanmatras, órganos de conocimiento y sentidos, no siempre ofrecen el conjunto total del conocimiento a Buddhi, la inteligencia. Tales sistemas realizan su trabajo a la perfección, pero para tener una percepción total, objetiva y real es preciso añadir un ingrediente más: es preciso aprender a mirar el exterior desde el interior.
Para que la comprensión sobrevenga se hace imprescindible ver el mundo desde el Corazón. Mirar desde el ego o la personalidad es condicionar la percepción a una visión imparcial. Sólo la conexión directa con el Ser posibilita la contemplación objetiva del mundo y por extensión sobreviene la comprensión directa e intuitiva de lo Real. Es en el mirar desde el Corazón donde la contemplación sucede sin esfuerzo.
Emilio J. Gomez It is the inner circle of silence Yoga yoga teacher and teaches meditation classes every Wednesday, from 19 to 20:30 h. in Madrid.

T 616 660 929 / info@silenciointerior.net
www.silenciointerior.net