Books / the meaning of life or felt, by Xavier Guix life
Este libro reflexiona no solo sobre el sentido de la vida y su construcción social, sino sobre la fuerza de la vida sentida, de cómo las experiencias propias y las contingencias van diseñando un sendero que, visto a lo lejos, parece descubrirnos algún sentido. Edita: Ediciones B. PVP: 14 €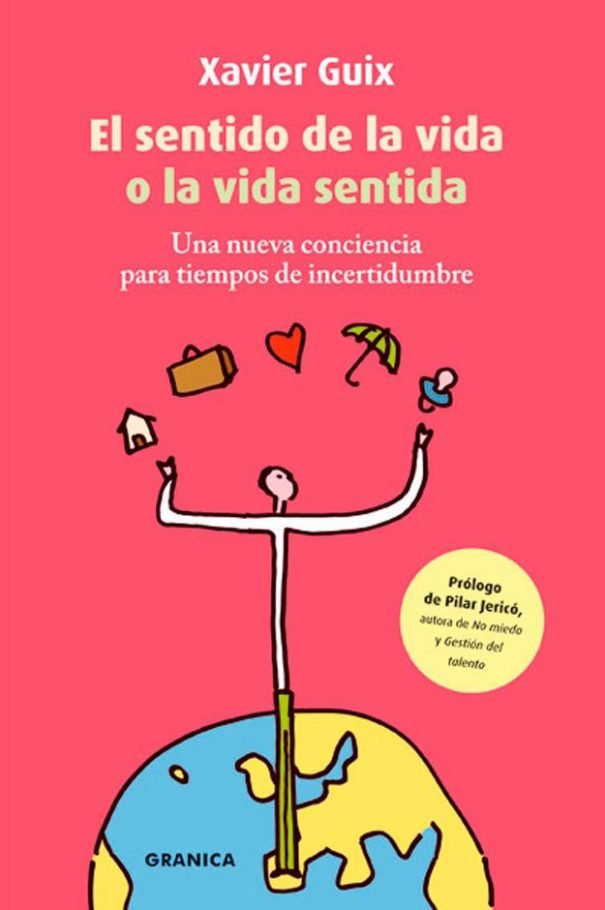 Psicólogo, conferenciante internacional, didacta en Programación Neurolingüística y facilitador de grupos de crecimiento personal, Xavier Guix es un gran referente mediático en divulgación psicológica. El sentido de la vida o la vida sentida está basado en un trabajo de actualización de una de sus obras más conocidas. Se trata de un libro de psicología práctica, riguroso y necesario, donde las claves del autoconocimiento vuelven a ser la respuesta para dar con el bienestar psicológico.
Xavier Guix explora de nuevo, diez años después de su primera publicación, esa gran cuestión que es el sentido de la vida. Su propuesta sobre la vida sentida, como base de aquel, y la propuesta detallada sobre el sendero de los emprendedores existenciales, permite comprender mejor la actual oposición entre una sociedad del rendimiento y una sociedad del autoconocimiento.
Un libro esclarecedor sobre el sentido de la vida, el autoconocimiento y el nuevo paradigma emergente.
The author
Xavier Guix es licenciado en Psicología y escritor, especializado en Comunicación y crecimiento personal. Formador en Programación Neurolingüística (PNL) y Ecología Emocional y director de l'Observatori del Creixement Personal de la Fundació Àmbit. Junto a su labor terapéutica, imparte cursos como profesor de EADA y másters en la Universitat de Barcelona. Ha publicado, entre otros libros, Ni me explico ni me entiendes, Descontrólate, El sentido de la vida o la vida sentida, Atreverse a decir No, ¡Cuánto te quiero! and Querer es poder (Ediciones B, 2013).
También colabora con medios de comunicación como El País Semanal, L'Ofici de Viure, Versió Rac (Rac1), Bricolatge emocional o Summa Positiva en TV3 y 8 al dia amb Josep Cuní (8TV).