Book / invocation, the Yoga of the heart of Soma-Xabier Satustregui
85 invocaciones con más de 100 fotos a todo color de alumnos y profesores meditando y practicando en la montaña de Witryh. Es el producto de 30 años de investigación, práctica y meditación sobre el poder de la invocación.
Escribe Soma- Xabier Satustregui.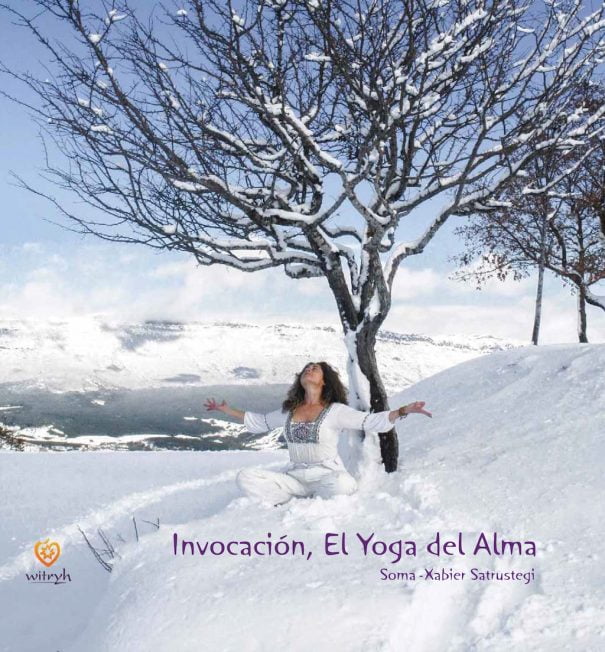 Es un precioso regalo de Navidad, un regalo sutil, místico, dulce, emotivo, creativo y bello.
Un libro muy útil si queremos utilizar la fuerza del pensamiento correctamente, para nuestra evolución humana y espiritual. Este libro contribuye a que tus pensamientos eleven su vibración, los sentimientos despierten la devoción y tu alma aprenda el significado de meditación.
La invocación es el lenguaje del alma que aspira a fundirse con el Eterno Invisible y es el mayor poder que posee el ser humano.
En este libro se explica cómo utilizar la invocación, el decreto (Sankalpa) y la oración, de forma adecuada, eficaz y directa. Además es un manual que te aporta la fórmula y 85 ejemplos para que vayas practicando.
La invocación te permite adquirir el autodominio necesario para armonizar tu vida y para que tu alma sea el conductor de tu existencia.
Description

Es un libro de tapa dura, de casi 300 páginas, a todo color y con anillas por dentro.

Price: 38 € + 7 € de portes (te lo enviamos a casa)

Puedes reservarlo desde ya, realizando el pago y enviándonos un correo o whatsapp con el nombre completo y la dirección de entrega.

Formas de pago: Paypal aum@witryh.org Transferencia bancaria ES59 1491 0001 2010 0906 3320 Triodos Bank.

Teléfono para los pedidos 627 498 558 (puedes llamarnos o dejarnos un mensaje de whatsapp).