CD / 'Ethereum', flutes and global to connect with the subtle world fusion
Ethereum
es el nombre del cuarto álbum del flautista, tecladista y compositor norteamericano
Joseph L. Young
, quien utiliza con maestría diversos tipos de flautas mezclándolas con climas y texturas creados con instrumentos acústicos y electrónicos, para abrir una puerta que lleve al oyente a un mundo sin tiempo ni límites materiales.
Writes Paul Rego.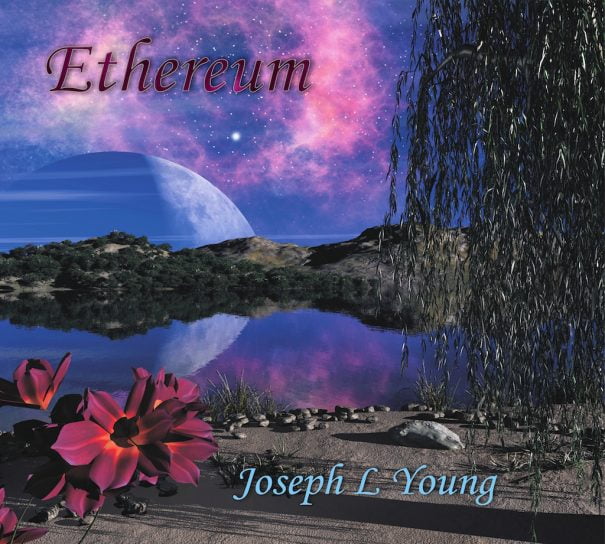 El ámbito en el que este artista madura su arte es la actuación en vivo, en donde su acción directa ayuda a conectar mundos dimensionales a los participantes de diversos festivales y encuentros. La creación de este nuevo disco es la síntesis de las experiencias realizadas por Young que se vuelve vehículo de comunicación para multiplicar la energía meditativa de su música.
Además de músico de amplia formación, Young es ingeniero de grabación. Su amor por las flutes and ethnic instrumentss y sus conocimientos sobre teclados y sintetizadores expanden sus recursos para alcanzar una mezcla de sonidos muy particular, que expresa la profundidad de su camino espiritual.
In Ethereum Joseph L. Young utiliza en sus composiciones una serie de flautas étnicas de diversas partes del mundo como las flautas de madera utilizadas por los Plains Indians (aborígenes de las praderas del norte de EEUU y Canadá) o los Anasazi (uno de los pueblos que despiertan más curiosidad y misterio en la zona montañosa del SE de EEUU), además de flautas irlandesas o la china Xiao. Estos sonidos ancestrales conviven en las pistas del disco con la moderna y matemática flauta Phi o la Clay Drone de Sud y Centro América, entre otras.
En la fusión participan también diversos instrumentos tradicionales del mundo, incluyendo el dulcémele o dulcimer, el udu africano, el erhu o violín chino, arpa celta, y distintos instrumentos de percusión étnicos junto con una instrumentación moderna que incluye saxos, sintetizadores o Moyo drum, todos ejecutados por Joseph L. Young.
Ethereum propone la trascendencia del tiempo a través de los recursos sonoros que utiliza su creador, pero también crea un ambiente en el cual es posible sumergirse para descubrir miles de perlas que van atravesando la percepción para viajar a un mundo libre de ataduras y de condicionamientos de la realidad aparente.
Ethereum is available to be downloaded online
Paul Rego. Crítico musical. Profesor de Yoga. Terapeuta-masajista holístico. Diplomado en Medicina Ayurveda de India.