Why can yoga do for so many things?
Me is a little concerned about those short viral videos that arrogates you a myriad of benefits to yoga without minimally explain why works and, above all, what is really. Not should they talk Yogis and experts more clearly about it? Pepa Castro writes.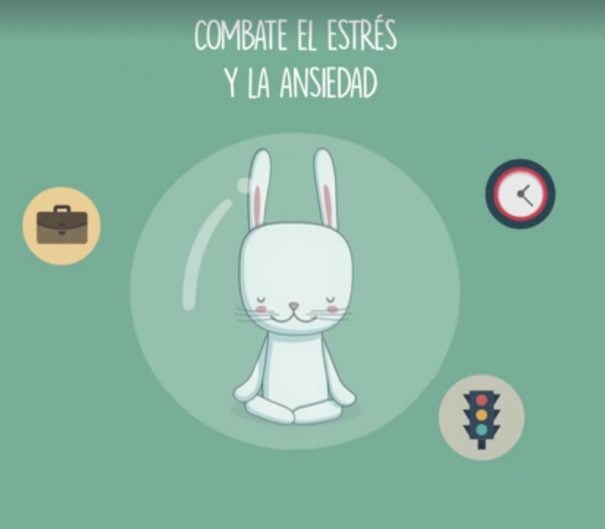 Any sufficiently rational person who does not know well yoga, shall be questioned to see these videos: "How is it possible that a few postures improve my stress, my dream and my sex life? Someone I are taking fool". And I suppose that, in the best of cases, I think this yoga is like the witches, and that prove not lost anything...
(This is an example of one of these videos:)
https://www.facebook.com/mott.social/videos/202768623492561/)
The why...
And there will be those who are created on foot juntillas all those promises of benefits and point to yoga classes as who wants to gain indulgences for the sky: with faith blind... and the clear intention to quit the next month if the buttocks are not hardened or crises of anxiety persist.
And is that it leans less more disclosure quality on why "runs the yoga"i.e., on the specific effects of their techniques on the different systems of the body, having as there are already so many investigations and studies showing hairy and signals its effectiveness. And we fear that even many instructors and yoga teachers to handle this information accurately.
.. .and the what
But the worst thing is that all these short videos and phrases about the excellence of the yoga that run networks, being well-intentioned, forget the main objective of his teachings, which is the realization of the self. And that is why it happens? Perhaps due to simple lack of knowledge by those who make them. But insurance that often also involved the fear that these concepts of "preparation", "be" or "spirit" collide with the utilitarian language and practicality of the present times and spoil the scope of those messages in visits and likes.
The banality to sectarianism
Is it explaining the meaning of yoga properly in forums where corresponds to do so (yoga, workshops, meetings, media rooms)? It is not banalizando or, at the opposite end, a language is used in mystical excess? Experts, teachers, Yogis, spiritual seekers should pronounce on it.
In this world our where to live all sorts of illusions and contradictory "realities", it is tempting to live with consciousness in stand-by and move on the surface of things, in these worlds of yuppie where it seems that "never nothing happens" and we are eternally children entertained with toys that serve as elders in the media and networks.
At the same time, there are also more and more people seeking to awaken from the lethargy of consumption and the canned laughter to see and see what is beneath the surface of things, beyond fashions, cliches, appearances and comfort zones.
For this reason, the best We should communicate clearly that yoga "serves" for much more that what we sold him in the media and social networks. Yoga takes you to know yourself and to have more contact with him who dwells within you, that that "realizes" what notes your perception feels, makes your body and your mind thinks.
Thanks to the richness of yoga techniques - that can be adapted to the wishes and needs of each person, and that long-haul road will reunited body, mind and spirit, extending inland territories and winning capabilities that you come to the experience of encounter with the truth of who you are: sensitivity, attention, concentration, resilience, emotional balance, equanimity, compassion...
Of course, is not the goal of yoga harden the buttocks, even reduce back pain, or improve the quality of sleep. Those are only therapeutic effects Super but secondary. Who illuminated the principles of yoga for centuries thought not prescribe remedies express or patches of momentary happiness, but go straight to the heart, the essence of human beings.
Said very graphically, yoga was invented to enable us to find out who is who inhabits the body that has touched us live.