Unlearn
A very learned man went to visit a mentor to ask you to accept him as a disciple in the path to the absolute. When it came to casa del maestro, was received by a Wizard of the same, who told him: "the teacher requests that you answer you questions that are in this list, according to your knowledge". Calle Ramiro writes. Photography: YogaenRed.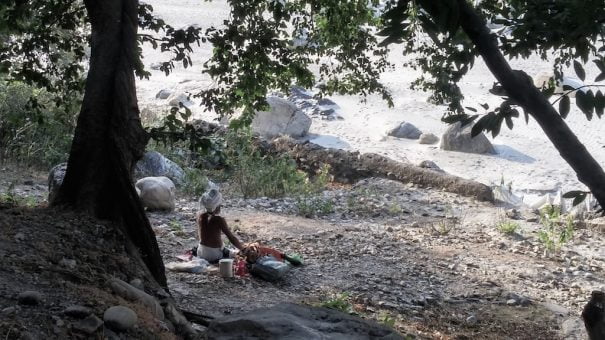 As the visitor was, precisely, many knowledge, it answered questions easily, without any particularly complicated. When he finished answering the questionnaire, the wizard left the stay, to go back a while later and tell the visitor:
The teacher has asked me to inform you that you have demonstrated great scholarship and that is why you will accept as a disciple within a year.
The visitors felt very flattered, but a little sad to think that would still have to wait a year. It claimed:
- But if I have correctly answered all questions and have to return within a year, what would have been the plan of not responding correctly?.
The wizard said:
-In this case, the master had accepted you today same as disciple; but it is obvious that you need at least one year to get rid of the burden of many useless knowledge that you acarreas with you.
Reflection:
In the mental yoga classes I've been many years telling my students that We turned to meditation and yoga not only to learn, but to unlearn. There's so much to unlearn! Both of which released! So many judgements, opinions, narrow views, concepts and ideas that throw overboard! So many patterns, diagrams patterns and prejudices that RID! Unlearn harmful emotions like jealousy, hatred, envy and many others; unlearn harmful behaviors of mind, Word, and deed; unlearn self-centered reactions, dogmatism, cramping beliefs and self-deceptions.
To unlearn already we begin to learn; to the unlearn we leave a vacuum that learning may be possible and may have a new energy of sanity and accuracy, clarity and equanimity. Unlearn is to dismantle, remove, get rid of everything what we lock and us tight, including all those useless theoretical knowledge and are not really tools for transformation and conscious evolution. You have to unlearn the ego to learn from being.
Calle Ramiro

More than 50 years has been Calle Ramiro teaching yoga. He began teaching at home and created an Academy of yoga correspondence for all Spain and Latin America. In January of l971 opened its Yoga Center Shadak, that have already passed more than half a million people. His 250 published works include more than fifty devoted to yoga and related disciplines. He has made Yoga the purpose and sense of his life, having traveled a hundred times to India, the homeland of yoga.

Watch the Calle Ramiro Facebook:
https://www.facebook.com/pages/Ramiro-ACalle/118531418198874