A weekend of internal growth
Sometimes we let that time runs along the surface of our lives, without looking inward. We invite you to try this weekend activities and techniques that might change your view of things and will allow you to advance in your personal development. Here are some proposals... do you feel to explore?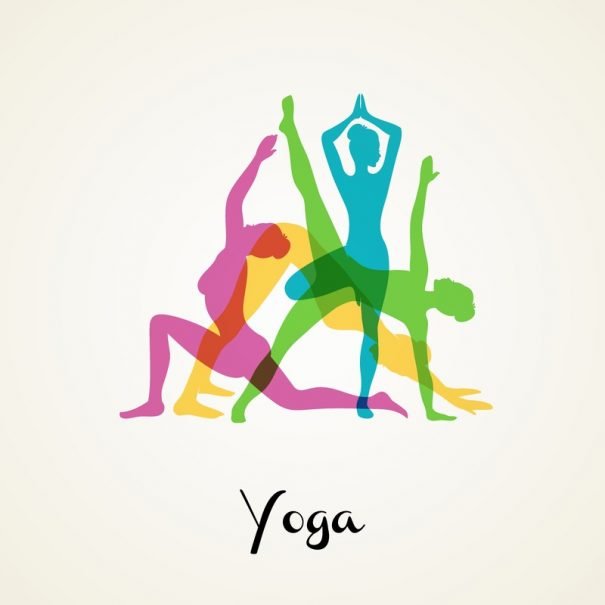 Friday, November 25
Anatomy of Hatha Yoga Workshop: bones and joints
Workshop aimed to students and teachers of yoga interested in know the operation of the skeleton human and of them joints during the practice of yoga, as well as them benefits that brings and also the precautions to have in has. This workshop is also of interest for yoga teachers who want to upgrade or extend your training in anatomy of Hatha Yoga.
Price: €15
Contact: info@escolayogavida.com / T 93 209 33 98
Where: Escola Yogavida C/Villarroel, 65-67. Barcelona
More information: http://www.escolayogavida.com/
Yoga Retreat, Carpe Diem
25, 26 and 27 November. Take advantage of November with this wonderful fall Yoga Retreat in Aranjuez with a purpose: Carpe Diem! Don't miss the time, enjoy the present, here and now. Adopt, strengthen and feel our body's main energy while we improve the balance, promoting an active attitude. Tibetan yoga, aeroyoga, meditation, macrobiotic food, urban garden, biodanza and Gong baths, stop vibration to open our hearts and join us in these fantastic days of autumn of removal of yoga in Aranjuez. We will share days; Learn, rating, accept, take, and be aware of what we want and we want in each moment, feeling gratitude towards everything that surrounds us.
Contact: 911 263 201 T
Where: Street of the King 3, access Street, Aranjuez, 28300, Madrid
More information: http://www.retiro-yoga.com/es/inicio/
Yoga seminars
25, 26 and 27 November. Conference and two seminars to introduce the science of traditional Yoga in everyday life. Friday 25 can participate in the free lecture entitled 'How to be happy' (20.30 h). Saturday 26, yoga seminar will be devoted to the relations of couple and family (10 h - 18 h). The seminar on Sunday 27th, addressed the way to solve the stress resulting from work (10 h - 18 h). Not is necessary experience prior, suitable for all the levels.
It teaches: Yogi Jivan Vismay (India)
Contact: T 618363730 / shrivivekyoga@gmail.com
Where: Ling Tai Center. Bartomeu Llull, 6. Palma de Mallorca
More information: http://shrivivekyoga.org/
Active meditation: the motion to silence
A simple and fun meditation that will awaken our consciousness and unite our physical, mental and spiritual bodies. Get ready to enjoy movement, to get carried away by your senses and experience with all your being.
Where: Yoga Center Muladhara. Avda Cabo de Gata, 275, C, Almeria
More information: http://yogamuladhara.com/meditacion-movimiento-silencio/
Detox weekend
Weekend for the practice of yoga, meditation, hiking and diet Detox suited to the autumn. You can see the last withdrawal we have organised in https://www.youtube.com/watch?v=IHNy3yaxi0Q
Where: Olba (Teruel)
More information: http://www.omdharayoga.com/
Saturday, November 26
Workshop Ashtanga Vinyasa Yoga
Perfect alignment and execution of your asanas? Whether you practice Ashtanga Vinyasa Yoga, and if not, this is your workshop. We'll discuss and practice step by step implementation of the greetings to the Sun, as well as much of the basic asanas, such as Padangustasana, Trikonasana, Virabhadrasana... by following the sequence of Ashtanga Vinyasa Yoga. Take advantage of this opportunity to feel and align your body.
Where: Yoga Center Muladhara. Avda Cabo de Gata, 275, C, Almeria
More information: http://yogamuladhara.com/1324-2/
Give color to the emotions and develop the creativity
26 and 27 November. Our goal is to use the yoga practice in the field of education in order to develop the potential of children and young people of the new generation. Yoga in education contributes to the development of the human being as a whole.
Where: Anahata Centre C / España, 20 - L'Hospitalet de Llobregat
More information: http://rye-yoga-educacion.es/
Female Yoga: awaken your potential
Each person possesses a powerful energy female great part of which lies dormant in our inside. This energy is what enables us to enjoy life, to feel full and wanted to make our life exactly the way happier makes us. Since ancient times the feminine energy was considered as energy more powerful on Earth, aside from having the force of giving a new life that energy is purifying and transforming, protective a woman inside as with loved ones around her.
A woman who knows how to use his energy vibrates in a special way, does that work of art that she herself paints and changed as often as you want, gives wisdom, give strength and security in her own lifetime, she is the Center and the power of their own universe, she is the owner of the situations and circumstances of his life It is that motivates, support and full of love to his family and friends. But before anything to her same, to its appreciated interior.
Where: Yoga and massage Center Gandia - La Safor, Gandia (Valencia)
More information: https://docs.google.com/forms/d/e/1FAIpQLSdjqgL55yOZmxEUwsjKDot1Kf0QuTYw4I6GkTRIvdaZONXfSA/viewform
Yoga deep: Asana, pranayama, meditation, mudras and mantras
Eva Klimberg will show how the yogic practices have been designed to create a natural state of meditation, presence, and understanding. It is understand as we practice and feel, how is operating the deep Yoga in us, its dimension. In this sadhana (practice committed spiritual): we will begin to work with the body: asanas to open it, tone it, stretch it... feel us alive... inside and out. Pranayamas: to revitalize, balancing and harmonizing Mudras: to open the sensitivity and connect with the intention to deep Mantras to sweeten the heart, open to the Bhava (divine love), and harmonize as well the emotions. The meditation natural will be our destination. Dive into the natural quiet of the body relaxed and harmonized. Feel the breath disappearing, the silence inside, the understanding intuitive of the existence and reason of be... Come and experience this deep Yoga.
It teaches: Eva Klimberg Polo, forming Professor of psychology and deep philosophy of Yoga in various formations of teachers, with more than 20 years of experience. Director of Yoga Art Studio in San Lorenzo de el Escorial. Offers workshops, conferences and retreats for all the geography national.
Registration: info@yogaartstudio.com/t 645 58 43 95
Price: €30
Where: Awa Yoga. c / El Salvador, nº 10 (Guanarteme) 35010, Las Palmas de Gran Canaria
More information: http://www.yogaartstudio.com/
Introduction to Reiki course
The first level of Reiki, manual, rear and practical training diploma. Learn how to channel healing energy to you and others. It Reiki balances and restores the energy of the body and favors the capacity of the body to heal is to itself same. Immerses you in a deep state of relaxation and peace, soothes pain, strengthens the immune system and strengthens the body against any disease.
Where: Diwali. Yoga and holistic wellness center. AV del Manzanares, 58, Madrid
More information: http://www.uolala.com/curso/curso-de-iniciacion-a-reiki-81628
Tibetan Bowl concert
Tibetan bowls concerts are focused on producing a deep relaxation, as well as a beginning of healing in which more may need at that moment. The instruments that used produces vibrations that penetrate throughout the body at the cellular level, vibration is the part that you need, and heals at the physical level, emotional and spiritual. For this purpose use Tibetan bowls, bowls of quartz, alchemical bowls, gongs and other ancient healing instruments, some of them are the oceanic tambourine, shamanic drum and the rainstick.
Contribution voluntary and conscious.
Performers: GEMA Martín and Juan F. Madrid.
Where: Diwali. Yoga and holistic wellness center. AV del Manzanares, 58, Madrid
More information: www.uolala.com/concierto/concierto-de-cuencos-tibetanos-82069
Atma Kriya Yoga course
26 and 27 November. ATMA Kriya Yoga is the most powerful form of yoga given to the world today. The key is to be aware of the soul. Start the journey to freedom and be aware of your true being. This is the trip that the great Yogis have State describing during millennia. Through a regular practice of Atma Kriya Yoga can reduce stress, live in the moment and start to fully enjoy life. Final l of the course all students receive a called Shaktipat initiation. It is a power cord that allows you to receive all the benefits of Atma Kriya Yoga in its entirety, to accelerate your spiritual growth.
Opening hours: from 10 to 18 h Saturday, 10 to 15 h Sunday
It teaches: Swamini Prabhaavati Mata, initiated by Sri Swami Vishwananda as Professor in February of 2014 in Germany
Contact: Swamini Prabhaavati kills T 671 659 185
Where: Alberto Alcocer Avenue 43, apartment 106. Madrid
More information: atmakriya.org/es/
Integrating the paradigm
26 and 27 November. Yoga, meditation, dance round, singing Vedic
Where: Les Eres de Guardiolans. Vilada (Barcelona)
More information: http://kaivalyayoga.jimdo.com/
Sunday 27 of November
Workshop of laughter therapy
Come enhance your creativity, spontaneity and sense of humor. This is your space to: download tensions, promote tucapacidad of fun you and awaken to the child that carry inside.
Opening hours: from 18.3o to 20.3o h
It teaches: Gem Zarco
Reservations: T 699326410
Where: Partnership wild grunts. C / see the river low, 4. Madrid
Healthy back workshop
In this simple workshop you will learn the basic rules of postural hygiene to prevent back pain and the main pathologies associated with our backs. In addition you will teach you how to strengthen your back and stretch in a correct and effective at home or at work. A workshop enjoyable, simple and practical for the life ordinary that you will help to know the importance of learning to use your body of form efficient and without damage it.
Where: Diwali. Yoga and holistic wellness center. AV del Manzanares, 58, Madrid
More information: http://www.uolala.com/taller/taller-espalda-sana-80574
Workshop introduction to healthy eating
The dietitian holistic and coach nutritional Tzeitel Street, us exposes of form simple, the key of a food healthy and conscious. All the doubts about food ecological (tricks to acquire baskets and products more economic, what are them essential in our diet, as cooking them, etc.), supplements, superfoods, diet alkaline, the step to a diet vegetarian or to a diet vegan (substitutes to them nutrients that provides the protein animal).
Small tasting of new alternative to conventional snacks. Guide to carry out these changes in our diet in a simple way and we get to transform it into daily habits in fluent and relaxed way. Gift of small query custom for attendees.
Where: Diwali. Yoga and holistic wellness center. AV del Manzanares, 58, Madrid
More information: http://www.uolala.com/taller/taller-introduccion-a-la-alimentacion-Saludable-82774