Book / Yoga for the cancer, of Tari Prinster
Through personal stories, illustrated positions and practice examples, this book encourages cancer survivors to create its own plan to regain their independence and their physical and emotional recovery. Edit: guardian. RECOMMENDED RETAIL PRICE: €26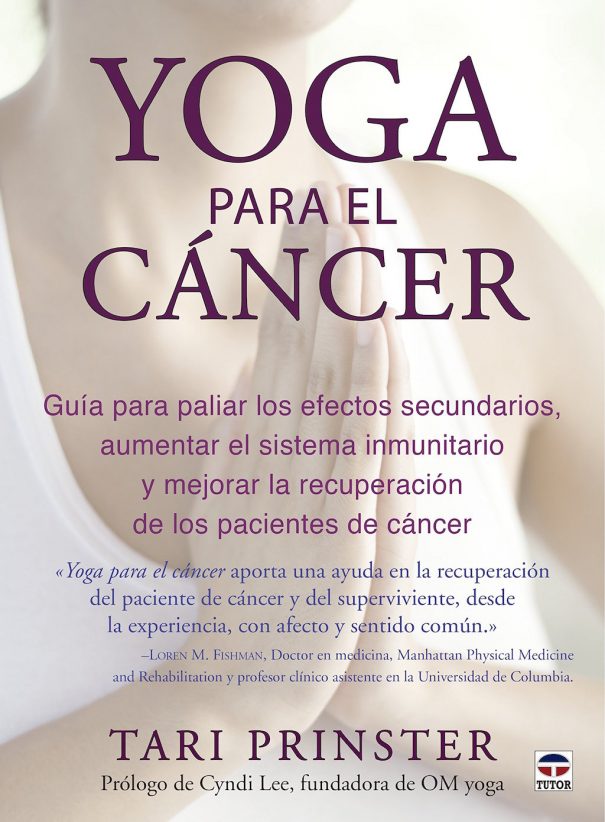 It is a guide for the side effects, strengthen the immune system and improves recovery from cancer patients.
In this book, its author, Tari Prinster, yoga teacher and survivor of cancer, presents illustrated and easily 53 traditional yoga poses adapted to all levels and the challenges of cancer. Tari uses the movements and the breathing exercises of these positions to treat 10 side effects, as well as the practice of 9 sequences for the various stages of treatment and recovery.
By sharing her own story and that of those surviving cancer and yoga teacher who has worked, Tari Prinster examines How yoga can be used to strengthen the immune system, increase bone density, prevent and treat Lymphedema, reduce anxiety, purify the body, reduce pain, and help the body to recover the damage caused by cancer and conventional treatments.
Provides the tools appropriate to planning a yoga practice in a House that takes into account the skills, the energy level and the overall objectives of each individual's health.