Class of yoga OnLine 30: meditation with mantra
De nuevo presentamos a nuestros lectores una completa Clase de Yoga OnLine producida por la Escuela Internacional de Yoga. Se trata de una clase guiada por Swami Krishnananda.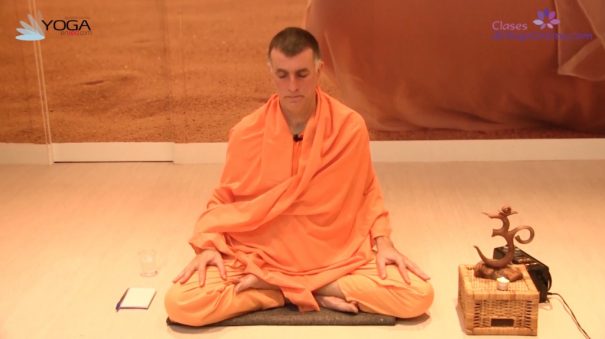 Is this an invocation to Ganesha a través de su mantra más universal: OM GAM GANAPATAYE NAMAH. Ganesha simboliza nuestro potencial para remover y destruir los obstáculos que surgen para la consecución de nuestros proyectos, metas e ideales. La práctica silenciosa del mantra (Japa) puede incrementarse gradualmente hasta 20-30 minutos.
Swami Krishnananda
Fundador y director del Intituto Yoga Retiro de Madrid, fue estudiante de Psicología, y durante ese tiempo su interés en el yoga creció hasta renunciar a la vida habitual de trabajo y familia, integrándose en la organización Internacional de Centros de Yoga Sivananda Vedanta por muchos años.
Mantiene una colaboración permanente en la Formación de Profesores de Yoga de la Escuela Internacional de Yoga, preparando aparte de su equipo y contribuyendo al anclaje de las nuevas energías de integración espiritual en sus propuestas.
This kinds of Yoga platform has been created by the international school of Yoga to get the learning and practice of the Yoga wherever you are.

Each week it incorporates classes of different styles with different objectives, so that you can move into your practice.

You can choose practices short of 30 minutes and complete more than one hour classes, as well as several levels that adapt to your practice. Also you can practice meditation and Mantras.

Sign up for free to get access to complete various kinds of welcome. Click on: Free registration