The Sergeant Gertrudis, incognito, proof that yoga
"Fifth Congress International Yoga sponsored by Solein Orange. I have managed to infiltrate me satisfactorily in accordance with the plan of my Commander Guruberto. (The Sergeant Gertrudis Soldevilla recording) "." It is a story of Roberto Rodríguez Nogueira, Yoga pirate.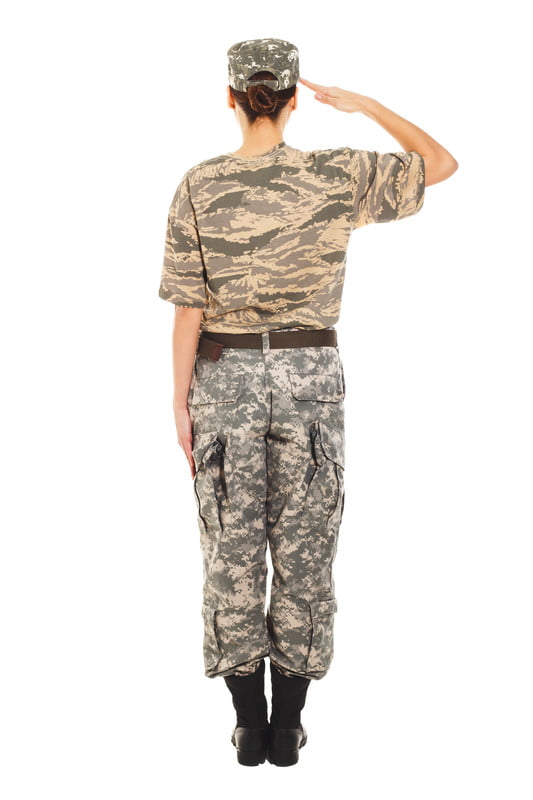 No one thinks that after the sophisticated alias of Susananda the Sergeant is hidden Gertrudis Soldevilla. I have pointed to a bunch of seminars, stages, masterclasses, tupper/yoga and a practical worshop of Financial Yoga Business (FYB), a new style with many adherents. I'm going to record it all.
Day 1 10:00: yogajutsudo practical class. Taught Senseiguru Tom Stronghold.
Senseiguruji, likes his friends — called him familiarly and tells us that the US - sale sand dress tattoos, black trousers and black belt. He greets us with a deeply felt inclination that last as long I think that has given it an air... Lol It is a bow to make it clear that there is a very spiritual Yogi beneath the sculpted body. Thank goodness that makes it know... Although I just pull it me knowing it that do not. Oh, I have said it out loud!... Sorry.
We started. Majestic, hieratic on the front of the isolate, micro in throat is planted and starts to send. Voice deep and well tempered. I'll be translating. Hands up, look up. Lean up to touch the floor with your palms...
A crazy sound...
(End of recording. Then, report written by Gertrudis Soldevilla Commander Guruberto)
There has been a decline. Recording equipment has fallen. Then I've fallen upon him. R.I.P. Did not have the fashion of the radical reversed positions. All kind was set of hands and the recorder spy I dropped in the first handstand.
The first part of the class was good. A salute to the Sun for half an hour with 45 different ways to make the pine. In the second, Senseiguruji taught us how to include kicks of karate in our practice without fuelling neighbor of insulation. Then showed us how to kill kicking, compassionate and cleanly, first series, from sirsasana... Original and fresh, but impractical in my view.
The stage It seemed very in fashion, very currao very of author, and Senseiguruji is like a cheese. But the ways of killing compassionately, first series, I antojaron unrealistic if well sanisimas for good circulation. Senseiguruji has given me the black belt (but not your phone, the very cowardly) when I passed from a dog face down his ridiculous guard in sirsasana and I kicked, dislocated and strangled with classical techniques of pencak silat Indonesian nasty Castilian and the grace of the mother who gave birth to me, which was from Cai.
He is so lost. After the stage I went to the Neurobiociencia Conference geneticocuantica fullness provided by the premio nobel and Monk zen Zarathustra Schroedinger, "Reality, perception and happiness."
As the venerable could not come we settled to a fellow who, by all accounts, did not with who was going to see them. The unhappy brought a cat, put it in a box and told us, making the interesting, that at the quantum level one could say that the cat was alive and was dead was alive and dead inside the box because our perception could not set a specific probability.
Testing with the Pole Classic Yoga
With angry and fierce roaring feline present abalanzamos us yoguicamente, all together, about the unfortunate, releasing the cat and got it to him in the box. Radical vegans wanted to throw it out. Finally the compassionate, common sense prevailed and we take to the River, which is more soft.
As we spare time due to the brevity of the intervention, we sat in a circle, we were passing the cat and introduce ourselves. There were Yogis of all formats, and they breathed an environment of so much relaxation, peace, lack of competitiveness and satisfaction that I doubted not, in a dismissal, let me with the cat and take me to my room. I called it Apofis.
The third event of the evening is called Pole Classic yoga, and is a variant of the classic Disciplines, excellent and spectacular Indian discipline which apparently consists of impale voluntarily in many ways possible in a post nailed to the ground. So far it has always come as a form of display, but it is beginning to be practiced in some Western yogashalas. Look at it here:
It is a form traditionally for men, so I put a bigotazo to go unnoticed.
I thought that you would have to do with the sensual pole dancing I've always found exercise and show very elegant, sensual and pleased to see... but what will. From what I've seen this will tighten to run after entrusting to the gods for crashing, stabilizer and the shames ahead, against the bat of yore. It must be to keep celibacy, I think.
Indian instructors masterfully controlled each and every one of the parties in the implementation of the exercise. Jump, pull up as bonobos and running full speed some extremely pranced and goodies. Others, the miserable, just full speed, running parties, sliding down to the ground with a very soft gruniditos and are cramped in fetal trance. The master, an elder of Pune vigorously amostachado, did not hide their happiness whenever an English tried to it. He told me that I had a future and congratulated me for my mustache.
That gave me hungry, so I went to the restaurant.
The food, rather than be entrusted to the Sikhs or to the Hare krihsna as it should be, requested in an innovative catering kitchen Pranic of synthesis. Foto-sintesis. We were half an hour learning how to absorb solar prana with retinas. As it was cloudy put us a tasting rather bland, as of boat blue leds.
Subzero Yoga to release regret and master of passions
After instructing to Apofis to bring the corner bar tortilla sandwiches went to the class of Subzero yoga, those that are made to fifteen degrees below zero in ball ground and are fantastic to heal injuries, dominate the passions and free the mind.
I think, but this is an opinion not proven, that the Professor and inventor of the method has been dead several months. I have observed how his assistants put it and take out it of the room in Lotus posture and not blinking or breathing during the session. They say the brochures which is the master level of Subzero Yoga or limit Disney.
I must point out that it gives what it promises. Be naked to 15 below zero do not excite any passion, and as you don't move more than leaps and much swearing, there is no aggressive sobreestiramientos. Leave that space tries to, effectively, an experience of absolute liberation. Rare, but didn't feel so liberated since I left my last class of Bikram.
Nirvikalpa Samadhi instruments
After the yoga Subzero attended a seminar of FYB)Financial Yoga Business)which was crowded. It was at a Conference and an interactive practice simulating opening a new yoga Center. I decided to test my newly acquired skills yogic.
The Conference was of How produce, process, package, transport, and sell yoga the consumer, fresh and ready. It was given by a metaphysical School of Vienna and Adria chef Economist.
Showed us how with nanotechnology and things that we would not understand, but almost organic and very veggies, Today it is perfectly possible to realize a State of nirvikalpa samadhi (absolute State of enlightenment) and pack a tetrabrick.
They say evil tongues that make it with juice of Sadhu spin. Cloning, in addition. The company says that's a savagery and only use meat plant. Certified vegan, free-range sadhus.
Preservatives and additives necessary make 99.9 effective loss, but the sweet taste without added sugar and the buzz of satiety and cannabinoids, makes it ideal for children with attention deficit, diabetics and dissatisfied fat... The American market is yours. In addition does not exceed the limit of the happiness in blood while driving. It will be available in five flavors. It is called Soilen Orange and they are the sponsors of the event.
Practice consisted of dividirmos team, got a city in a computer simulation, and they divided zones of influence for each one. The winner would receive the sponsorship of Soilen Orange to make real your project.
I work alone.
Others, following the theoretical model proposed, emphasized marketing, socio-economic profile of the district, population pyramid, and other. I opted for a classic infantry strategy recruiting a squad of fitness models and another of nightclub doormen. I adiestré the first to make cool choreography where sobresaliesen ass, breasts and abdominal. Some ideas I took the Senseiguruji Stronghold and others of my knowledge of Sri Daiva yoga.
I commanded the second battalion to make courtesy visits to other teams and the seminar instructors. They carried some fresh photos of rookie Pole yoga and my black belt of yogajutsudo so they illustrate the drawbacks of not hiring my protection in dangerous business.
Organized macroyogaparties with S. Orange free for all and made drawings of yogapants Alibaba "Kardasian ass style" as the models made their routines in masteryogaclasses mass. I was inspired by me subzero yoga to do exactly the opposite. Within five minutes he had 2,000 square requests, at least 1,750 of unhappy fat (men and women).
With such panorama Bank I opened of legs with credit loquetuquierasmiamol, the marketing on their own and a cohíbas special running with ticket of 50 between my teeth. The other groups profusely congratulated me after paying, well motivated, the quoted rate of protection showed them my porteros-gestores, and instructors I have hired to direct the Department of multinational loving investment (I´AM), which between us we call "blitzkrieg".
Yoga and the goalkeeper
As always, after the victory I felt empty, so rather than attend the seminar of biomechanics myofascial "Manoeuvres of autoosteopatia of emergency when you injure the sacroiliac" that more Yogis YouTubers they came in disguise and Auklet procession, I preferred to put me in a small, empty room where I saw a woman on a mat of market making simple twists.
I spent a while doing yoga, tracking in silence in their routine. We ended up with a sitting meditation.
For the first time on the day I was serene, with the full spirit and body relaxed and attentive. I thanked and asked the woman what style of yoga was one. I said it that was the goalkeeper, who was his rest time and that did not know what was yoga, which she imitated, playing, her cat, clearly the mother of Apofis, that it was now dozing on the other side of the insulation together with their offspring.
Roberto Rodríguez Nogueira. Yoga teacher since 1992. Writer and blogger. Study, practice and teach different approach to shamanism, philosophy and magic.