Gift of India
When my friend Pepa Castro went to the India he offered to bring me a gift to my liking. It was then when I dared to ask him for a picture depicting that trip that both aware as special, so it's initiation could have. Writes Emilio J. Gomez. (Photos: Pepa Castro)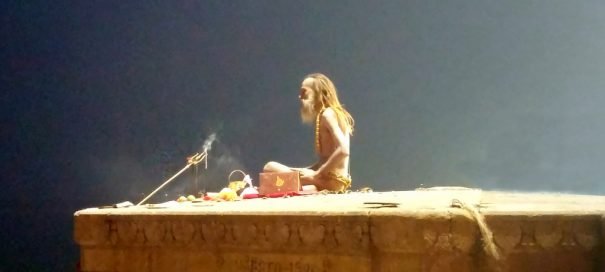 "From the beaches more beautiful in the South"
to the higher mountains in the North,
a comparable only to Jasmine in flower aroma
runs through all the India inviting live"
Shambu
The present not could be more successful: the image of a sadhu sitting in meditation in half of the night and wrapped in an atmosphere sacred thanks to the smoke of the Sandalwood that it surrounded, the Trident, the bad of accounts thick, the nudity, the hair long... To this is must add that the image was taken in a ghat to shores of the River Ganges to its step by the city sacred of Varanasi, ancient Varanasi.
The image does not can be more eloquent. The darkness of the night wraps in an atmosphere of deep meditation to the sadhu, who seems to caress the State of Samadhi that sense the wise Patanjali in their Yoga sutras.
However, and in honor to Satya, the truth, one of those precepts that also appears in the famous Yoga sutras, It is necessary that the reader knows that the image that gives rise to the article is incomplete, missing a glimpse of reality and authenticity.
I have here the picture complete: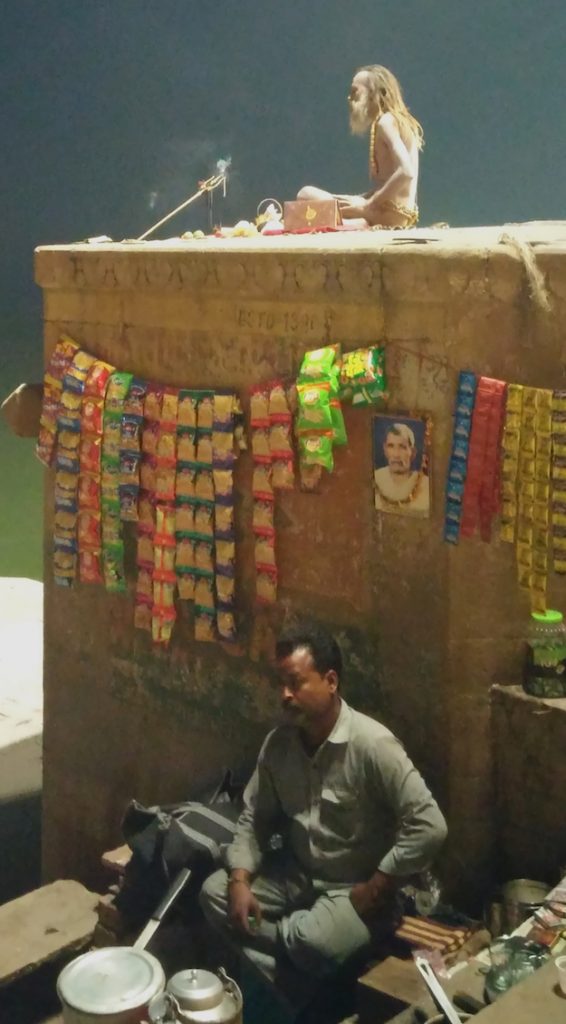 So the India. Land of contrasts, where el material world co-exists with the spiritual world in a unique and at the same time perfect harmony that does not lack anything. Is complete in itself same. Complete and total.
Again we find the apparent fissure between the world material and the spiritual. But exist in reality such division? Yes and no. It exists in the interpretation of the mind, in its way to narrow and limited to perceive reality. While in reality such separation not only does not exist, but it is not possible.
Sri Siddharameswar He explained that both worlds — material and spiritual — are like the wheels of a mill, which grind grain which is put under. What to do then? Where can I install the search engine of the spirit of truth?
In the center of your being. Only there it is possible to escape the worlds tamping material and spiritual or religious. Such Center not can be another that the be, the consciousness of itself, the Atman.
Where to find it? Is very simple. Just feel what looks through your own eyes. At the time, was the look that knew how to capture the magic of that time. Now, it's what you realize from reading these lines and look at the pictures.
That, the absolute, is not here or there. Neither is in techniques or rituals, even if you may please the ego its realization. That you, here and now.
Thank you of heart the gift that Pepa Castro I knew how to bring of the India. Something that made us smile both and took the opportunity to return to the consciousness of itself. And how not, also a reason to share with you.
Can you request more?
Thank you
Emilio J. Gomez It is the inner circle of silence Yoga yoga teacher

T 616 660 929 / info@silenciointerior.net
www.silenciointerior.net