The emotional laboratory
We reproduce this interesting blog article 'Without the clouds would not be the same', written by Ana Ballesteros: "the way in which we manage our emotions is directly related to happiness that we experience. "The more we work in the understanding and management of our emotional States more aware we will be and, therefore, happier".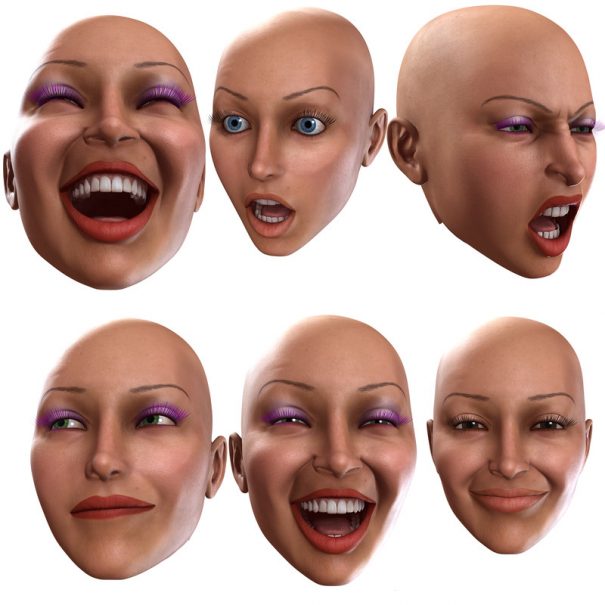 And he continues to write Ana Ballesteros, journalist, Professor of yoga and therapist transpersonal:
Is natural to feel emotions as the joy, the sadness, the anger, the fear, etc. It unnatural is that is activated in situations in which no us lend any service or that not is disabled when that service already is has lent.
The term emotion comes from the latin emotĭo, que significa "movimiento o impulso": es aquello nos mueve hacia algo. Una emoción nos puede alejar de una situación de peligro, acercarnos a otro ser humano, dirigir nuestra atención hacia una causa, distraernos de nosotros de mismos… Lo que hagamos con esa respuesta emocional natural para la que estamos genéticamente programados condicionará enormemente la calidad de las experiencias y las relaciones interpersonales que mantengamos. Cuanto más consciente sea el manejo de nuestro mundo emocional más satisfactorias serán las experiencias y más profundas y enriquecedoras las relaciones.
Un factor clave en la gestión emocional consiste en empezar a detectar aquellas señales que nos indican que vamos camino de no poder manejar con conciencia nuestros estados interiores. De ahí que la técnica fundamental del manejo emocional sea la observation. El trabajo consistiría en reconocer cómo se activan, se desarrollan y se enquistan nuestras emociones, y qué papel juega la mente en ese proceso.
A las emociones hay que aproximarse con curiosidad y paciencia. Aprender a gestionar las emociones es un proceso lento y muchas veces frustrante, pero enormemente eficaz y satisfactorio. Las emociones son la ventana hacia nuestra libertad personal, y el logro de esa libertad interior puede ser una motivación importante para realizar el trabajo. Solo manejando nuestras emociones podremos ser capaces de atravesarlas y descubrir el tesoro que se esconde más allá del tumulto emocional, que no es otro que the serenity and inner peace que se experimentan independientemente de lo que suceda dentro o fuera.
Cuando el velo emocional empieza a debilitarse empezamos a ser capaces de observar nuestras emociones como estados pasajeros que no nos arrastran. Aunque nos sintamos tristes o alegres, mantenemos el contacto con un oasis de paz en nuestro interior. Se trata de empezar a estar tranquilos "a pesar de" las emociones y dejar de ser arrastrados por impulsos que drenan nuestra energía y vitalidad y que crean multitud de conflictos con nuestro entorno y en nosotros mismos.
Se puede estar triste y tranquilo. Se puede estar entusiasmado y tranquilo. Se puede estar iracundo y tranquilo. Pero nada de eso puede descubrirse leyendo un libro o escribiendo artículos. La única vía para conseguir ese dominio interior que nos permita liberarnos del yugo emocional y experimentar las emociones de forma "sana" es la observación. Nosotros somos el laboratorio en el que realizar experimentos, pruebas, investigaciones, comprobar resultados, corregir variables, cambiar proporciones, efectuar diagnósticos o modificarlos. Nadie puede hacer ese trabajo por nosotros y nunca podremos conseguir resultados fiables y eficaces sin pasar antes por ese proceso.
Read this article and other equally interesting in Without the clouds not would be the same