Withdrawals from December 2016 (updated)
This is a good time to attend a retreat, take a break in the daily routine and prepare physically and mentally for a new year. Here you have a good number of proposals located by order chronological. Looking for that more you agree.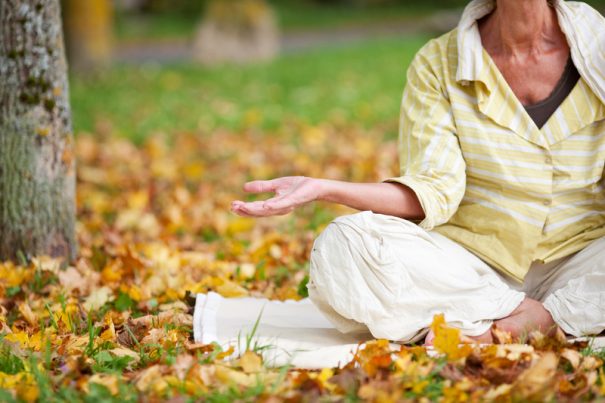 Escape of Yoga and nutrition
Of the 2 to the 4 December 2016
Where: Masia Can Rock Gros, Canet d ' Adri (Girona)
Laura Ruiz and Nuria Martrat. You want spend a weekend depurative, nutritious and energy in the nature, combining the practice of yoga and meditation with workshops of power healthy, natural and organic? Makes time that want to make a change in your style of life and not just of give the step?
You propose a getaway to a beautiful and quiet farmhouse near Girona, where can learn some guidelines useful for your day to day that you help to eliminate habits little healthy e incorporate others new, more aware, that affect positively to your life, to it of the others and to the environment.
Practice yoga (styles Hatha Vinyasa and Yin Yoga), exercises of breathing and meditation to feel our body more strong and flexible and reaching levels more high's energy and concentration mental.
A weekend to clean us of toxins physical, mental and emotional, and learn new habits healthy that we help to live the life of form full and conscious, with health, vitality and joy. The proposal is open to all who want to enjoy a nourishing experience for body, mind and soul, with guidelines to change habits in our daily life.
More information: http://www.nuriamartrat.com/
Removal of yoga and food for winter
Of the 2 to the 5 of December
Where: Oñati (Gipuzkoa)
Our retreat offers you the opportunity to reconnect and learn to flow with the energy of winter. House Macrosano you hosts for devote you some days to take care of you, strengthen you and prepare you for the new station. To learn to take care of and toning them organs associated by means of food and methods of cooking proper.
We will prepare recipes and menus complete to nourish us in those months more cold. Use products of station, ecological and comprehensive. You will teach techniques of self-massage for work with kidney and bladder and will enjoy receiving and learning to put compresses of ginger that nurture the energy of kidney.
Practice yoga and exercises to increase our power all the morning.
Contact: 658 71 90 89
Price: 250 € up to the 14 of November / 275 € after
More information: http://macrosano.com/
Yoga Retreat in Mallorca: "Connects with your peace inside"
Of the 2 to the 7 of December
Where: Agritourism S' Olivier, Mallorca, Islas Baleares
385€ pension full 6 days with food vegan and accommodation in casa rural.
Live an experience unforgettable! Beach, the magical mountains of the Sierra de Tramuntana, a beautiful chapel where do Yoga and meditate... has it all!!
Enjoy the hand of Joan Carrero (candidate for the Nobel Peace Prize) and Nacho Duke (Yoga teacher) a real holiday that return to your daily life, full of energy, relaxed and with greater physical, emotional and mental well-being.
Contact: 655738607 price: 385€ supply up to the 12 of November (aircraft from 30€)
More information: http://www.exodo.org/mallorca/
Removal of yoga, qi gong and meditation: balancing your chakras
Of the 2 to the 8 of December
Where: Arenas de San Pedro (Ávila)
Leverages the bridge of December to disconnect in full sierra of Gredos, in Arenas of San Pedro, in a site charming surrounded of olive trees, pine and palm trees to practice Kundalini Yoga, Qi Gong (Chi Kung) and meditation. If suffer from stress, fatigue and feel that you lack time for you, you invite you to form part of our adventure.
During the retreat, we will focus activities to balance our chakras or energy centers. According to the yogic tradition, the human body consists of 7 chakras, located from the perineum to the Crown. Each of these chakras is related to an emotion, a colour, a sense, and when they are out of balance they can generate diseases. If our centers energy are in harmony, will enjoy of good health, of calm mental and arrive at a State of relaxation deep, connecting with our be inside. The arrival of the winter we will offer also an opportunity for the gathering, the silence and the meditation allowing us internalize it learned.
We offer 2 packs: 4 days Pack (2-6 December) or pack 6 days (December 2-8).
Contact: akaljotiyoga@gmail.com or whatsapp: T679 210 167
More information: https://akaljotiyoga.wordpress.com/2016/10/06/retiro-en-el-puente-de-diciembre/
Hiking and Yoga, we receive December
From the 3 to the 6 of December
Where: Casa Rural in Arenas de San Pedro (Ávila)
Yoga and nature, continuous discovering new paths, new places, new breaths more deep that we carried to places where still not had State. Places with more light, in this dark winter that already we visit. Shining together to our dear land, this is our purpose. You are proposing a meeting of 4 days, also can be 2 days.
A meeting in an environment natural and wonderful to regain the balance and the health. Accompany with walks aware, meditations daily, technical simple respiratory, time free for what you want, an introduction to the massage baht and will practice in Group and in couple this type of massage so interesting for me.
An evening project a movie to the warmth of the fireplace and the blankets.
Aware walks we are suitable for everyone, as well as yoga classes and meditations.
I hope to spend some days of rest.
Reservations at 609-581-913 / yogaynature@gmail.com
More information: www.yogaynaturaleza.wordpress.com
Removal Claude Anshin Thomas
From the 3 to the 6 December
Where: Center of spirituality Sacred Heart "fifth Julieta". Zaragoza
Will receive the visit of Claude AnShin Thomas (Pennsylvania, USES, 1947), monk Buddhist zen American, veteran of the war of Viet Nam, Defender international of it "no violence" and writer. Claude guide meditation (withdrawal) seminar, Saturday 3 December to Tuesday 6 December, in the retreat house of the Quinta Julieta.
Claude AnShin Thomas teaches meditation Buddhist based in the attention on the breath to the public in general, through projects social, conferences and seminars. Since 1994 Thomas has travel 31,000 km to foot, in pilgrimage by the peace, through Europe, Asia, Middle East half and United States. While walking on pilgrimage, Thomas does not over money, and asks for food and shelter, according to the Buddhist tradition.
The interesting biography of Thomas is the test of that is possible make a trip from our conflict and suffering internal to the peace inside, practicing meditation.
The Sangha of Zaragoza of zen master Thich Nhat Hanh, organizer of these activities, intends to use the visit of Claude AnShin Thomas to present meditation in full consciousness as a very useful tool for personal development. This visit represents also an opportunity special of help us to understand them estate of the violence and of the suffering deposited in each one of us, and to be capable of undertake the journey towards the peace inside, allowing us enjoy of our lives and commit us consciously with our environment.
Price: 270 €
Contact: zaragozaeszen@gmail.com
More information: http://zaragozazen.es – www.zaltho.org
Removal of Christmas cooking vegan
From 6 to 8 December
Where: Oñati (Gipuzkoa)
In our House Macrosano have prepared all for in this start of winter you feel better that in house, and learn, in good company, all what the kitchen healthy you can offer to them parties Christmas.
So you do not compliques thinking what cooking, we have designed delicious menus, prepared with biological products and comprehensive. With much taste, original and accessible to all. And no we are left only with the menus; In addition, you are going to teach to prepare tasty crudités and tasty and sweet candies and Bonbons, prepared without dairy, or sugar.
Start your day with lots of energy and good tone, we'll do an Asana session before breakfast. By the afternoon, if you want you can visit Aitzulo, one of them places more enigmatic of them surroundings. At the dusk, talk or documentary about the fire low. That feel like?... advance you to the Christmas! Let you take care of and leaves that you teach... so when arrives, enjoy of a sweet Christmas... with much health!
Contact: 658 71 90 89 T
Price: 190 € before the 14 of November / 225 € after
More information: http://macrosano.com/
Retirement Vidagenia
From the 7 to the 11 of December
Where: Moia, near the Montseny (Barcelona)
Removal of yoga and meditation in the nature, to 60 kms of Barcelona, in the region of the Moianès, an area of beautiful forests very close to the Park natural of the Montseny. In this removal will have the possibility of practice kundalini yoga and meditation through Pranayama (breathing conscious) and of mudras, as well as participate in workshops of expression body, nutrition holistic and yoga of the laughter, in addition to visit a terma where take a bath therapeutic.
All in very good company, beautiful natural surroundings and with a mostly organic food and vegan or vegetarian.
Contact: info@vidagenia.com
More information: http://vidagenia.com/index.php/retiro-vidagenia-invierno/
Removal of Vinyasa Flow Yoga & Yoga Nidra
7-11 December
Where: El Escorial
The experience full of the yoga. Vinyasa Flow Yoga sessions of relaxation and meditation
Fully living Yoga. You can do a practice full of Yoga in your dimension physical, mental and spiritual. Explore and deepen the practice and understanding to integrate easily, interweaving of theory and practice. Meditation and pranayama. Vinyasa Flow Yoga classes full of inspiration and energy, Mindful Yin Yoga & Yoga Nidra, the experience of being. Mantras. Is an opportunity only of live fully the Yoga and discover your power and power inside, to recharge you of energy and share with other people.
From 7 to 11 December in El Escorial: four nights in residence of retreats, lacto-vegetarian fullboard, double and single rooms, and the entire program of yoga. Group reduced and care personalizada(máximo 8 personas). Taught by Carmen Blasco E-RYT500 Yoga Alliance Director of Jathara
Yoga Center Madrid. Contact: info@jatharacenter.com
More information: http://www.jatharacenter.com/
Removal of Yoga and dance
Of the 8 to the 11 of December
Where: Espai de Harmonia, Cruïlles (Girona)
A 3-day retreat to practice Kundalini, hatha yoga, meditation and dance to balance and harmonize the body and the mind. There will be time free to be in contact with the nature of this environment privileged of the Baix Empordà, to walk or simply to enjoy of it House (a typical farmhouse Catalan) or be in the garden. The food that is served is a diet vegetarian delicious, balanced, ecological and of proximity, with products of the season.
It is a retreat to rediscover our balance in all directions. Begin the Thursday 8 of December at noon and just the Sunday 11 after eating. She gives Lisa Howe removal and sea Anton in L'Espai de l' harmony, in the medieval village of Cruïlles, at the foot of the Gavarres natural park. More information about the removal and as register you in the web of Lisa Howe: www.yogacuentos.com.
More information: http://www.yogacuentos.com/
Yoga and emotional management
Of the 8 to the 11 of December
Where: The Hospedería del Silencio, Robledillo de la Vera (Cáceres)
Would how many times you have said: "I need space for me", "what would give by be a weekend without concerns and without nothing that do", "want a change", and others thoughts that not leave of happen is in your mind?
You have raised pass of the thinking to the action? Give yourself a break and allow you to do that which your mind asks. We invite you to give the opportunity to be with yourself, take care of yourself in all senses, learn new techniques, experience emotions like you've never before done, perceive the environment as a gift that gives you life, meet wonderful people who have in common more things than you can imagine.
More information: http://www.recorretucaminointerior.com/
Mindfulness and relaxation retreat
From the 9 to the 11 of December
The removal is performed in full nature, Park Natural Sierras of Cazorla safe and them Villas. Is combines the practice of the meditation Mindfulness and the rest, besides other activities related with the now.
Investment: 112€, includes activities own of retreat, accommodation and food.
More information: http://mindfulnesslife.org/retiro-mindfulness-fin-semana-descanso/
Retirement now
From the 17 to the 18 of December
Where: Centre Rural now, located in cuts of the border (station of Gaucín, Málaga)
After so many days of routine and work, let you enjoy of two days of rest. We propose a meeting surrounded by nature where we will have Kundalini Yoga, enjoy a vegetarian meal prepared with local products and we can walk through a wonderful setting.
You feel? If are interested @, put you in contact with us through our page Sat Nam Yoga round either through the phone of down
Contact: yogakundalinicelestial@gmail.com/ 666-321-328 T / 600 053 896
More information: http://yogakundalinicelestial.wordpress.com