Proposals for a nice weekend
If you fancy doing something different taking advantage of the weekend, as every Thursday we bring you the timetable of events coming to our newsroom. If you want to see payouts this weekend or autumn you can see them here.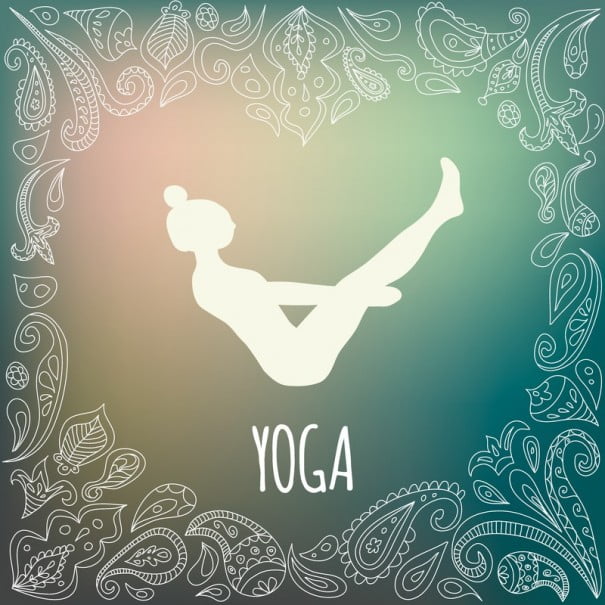 Friday, November 11
Asanas reversed and acroyoga
The invitation is for fun big while you learn numerous techniques that will take you to raise all the subtle details that make the difference in practice and make you grow it, align, operate, transfer, find the point between the strength and softness, empoderarte in this weekend with David, certified by international acroyoga teacher.
Friday will do asanas reversed. The design of observe and be present in a world upside down helps us to cultivate detachment in an entertaining way. And on Saturday we will learn to fly in pairs. A new form of practice that emphasizes more is the communal union and development flowed from the coordinated action in couple. Its main Foundation holds mode of caregivers, the consciousness of safety which is cultivated in the classroom environment.
Price: Inverted workshop: €30 /Taller AcroYoga: €50 /Ambos workshops: €70
Contact: 677 094 843 t / elbosque.yoga@gmail.com
Where: The forest. Yoga space. Street Ardemans 81, Local. Madrid
More information: https://www.facebook.com/events/758726870932071/
Sounds of the universe tour
Directed by Ariadna, professionally engaged in music for 23 years. Voice accompanied by ancestral instruments. A journey through the elements air, water, Earth, fire.
Opening hours: 20.00 21.30 hrs. Please be punctual
Contact: 699 918 682 t / ariadnasonidosdeluniverso@live.com
Where: Artemis Center. C / Ortega y Gasset, 83. Guadalajara
More information: http://ariadnasonidosdeluniverso.blogspot.com.es/
Saturday November 12
Yoga for life and for death, yoga for health and disease
12 and 13 November. A deal workshop where we are dealing with these issues that are part of our own reality of life. Share some proposals and practices that may be useful to improve the awareness and attitude when it touches us to confront these vital experiences. Open to anyone interested in deepen this topic and, especially, to people who are passing a difficult time for any reason. Request the information you needed. We will be happy to assist you.
It teaches: Juan Ortiz / 699 582688 T
Where: School of Yoga Dhyana. Murcia
More information: http://www.yogadhyana.com/
Intensive Muladhara chakra
Intensive dedicated to Muladhara Chakra root, where develops a profound work, according to the study by Arthur Avalon, as a way towards the solution of lived and unresolved conflicts. This ancient system was born in the North of India, whereas a road that leads to the knowledge of himself, interweaving the polarity of the material and the spiritual, comparable to an ascending staircase that gives evolution, knowledge and understanding of life itself. Precise technical Utilazando this will take us to the order and opening since the beginning of our history.
It teaches: Isvari Verdasco. Yoga teacher, entyregada Vedanta philosophy, with over 30 years of experience. It organizes retreats in Morocco and in the India.
Blog: http://terapiasparaunavidasaludable.com.es
Reservations: 662 679 141 T
Where: c / Benarabe nº 7. Castellón
More information: http://www.numad.es/
Start course of training of yoga in Madrid
Course YogaOne designed for those who want to delve into the teachings of Yoga, both to begin his training as a teacher how to grow within the path of yoga at a personal level. It includes extensive training in the traditional teachings of the 8 steps of Yoga along with training in styles of new trends.
The student will also learn to master positions and practices of yoga at the basic and intermediate levels. The course is certified by Yoga Alliance. Professors: Jordi Canela, Pati Peguero, Yiannis Andritsos, Alexis Simon, Eva Oller, Julian Peragón (Arjuna), Marian Stanciou. Content.
Schedules: Saturdays from 9.30 to 14 and 15 to 19.00 and Sundays from 9-14.30 12 and 13.
November 2016: The Yoga of the 8 steps. 26 and 27 November 2016: Yamas and Niyamas / structure of a Yoga session / postures mother 17 and 18 December 2016: subtle Anatomy / alignment / nutrition 14 and 15 January 2017: Asana / alignment and adjustments 21 and 22 January 2017: Pranayama / Pratyahara / Asana 2 11 and 12 February 2017: introduction to meditation / Yoga nidra 25 and 26 February 2017: Vinyasa and sequencing 11 and 12 March 2017 : Introduction to Anatomy / sacred texts, 25 and 26 March 2017: Asthanga Yoga and mythology (theoretical examination) 1 and 2 April 2017: paths of Yoga, the role of the teacher (practical exam and graduation)
Price: €1.300
It organizes: Yogaone by DiR / T 902101979
Where: C / Don Ramón de la Cruz nº 67, Madrid
More information: http://www.yogaone.cat/yoga-en-barcelona/landing/curso-200h-madrid/#horarios
Start training of instructors of Yoga Nidra
Yoga nidra, conscious sleep. We started the new formation of Nidra as always completely practical. The intellectual theme of understanding will go to a second plane, to focus on something as "simple"as it is to feel. The delivery of a certificate of attendance of the studies shall be made at the end of the training.
Contact: Albert. T 622154315
Where: Garden of Hara fraternitat c / 25 low - Barcelona
More information: https://albertcolomerllobet.wordpress.com/
Sunday, November 13
Yoga Nidra, everything that you dare to dream
Our brain is full of images that make the way in which we see the world. The reality this made the belief that live in our mind about what surrounds us and about ourselves.
Through Yoga Nidra we develop the ability to display, perception of feeling, emotion and thought, and headed where you want to go. Contact with the intuitive world and create the reality that we want for ourselves.
Contact: T 647-512-278 / yogaisabel@gmail.com
Where: Anandamaya yoga. C / Alcalá, 68. Madrid
More information: http://www.yogaanandamaya.com/evento/yoga-nidra-todo-lo-que-te-atrevas-a-sonar/?instance_id=43
Yoga master class
The socio-cultural association Chandranamaskar organizes this event whose proceeds go to go for Asalsido (Almería of the Down's Syndrome Association)
Price: Donation €12
Address: Viewpoint of the Rambla de Almeria
Contact: chandranamaskaralmeria@gmail.com / 632 727 554 T