A school in lieu of punishment by yoga
We share your interest by an article published in OK daily
. No estaría mal que cundiera el ejemplo en España, ¿verdad?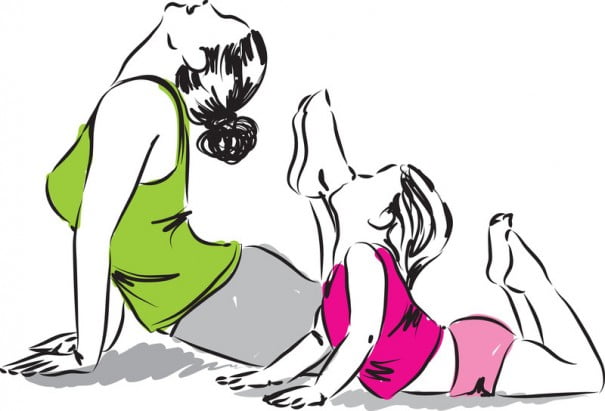 Dicen que la música amansa a las fieras, pero el deporte podría tener unos efectos similares sobre las personas, en concreto con los niños. Y si no que se lo pregunten a los responsables de un colegio estadounidense, que han decidido reemplazar los castigos por el yoga y la meditación.
It is of Center school Robert W. Coleman de Baltimore. Después de varias pruebas han comprobado los efectos que tienen estas disciplinas sobre los alumnos más problemáticos. Los responsables del colegio han probado esta iniciativa en una aula agradable y colorida, en lugar de hacerlo en una clase vacía y con mal aspecto.
The objective that is sought was that those children with bad behavior could enjoy of "a moment conscious" y hagan ejercicios de meditación y respiración, que correrán a cargo de un psicólogo. Pero aunque parezca mentira, este aula también está abierta para los alumnos que tengan buen comportamiento, que también se merecen su momento de relax. Es posible utilizarla en la hora del recreo.
Los profesores del centro han comprobado que después de implantar este sistema son muchos los estudiantes que prefieren irse a la sala de meditación en vez de jugar en el recreo con sus compañeros en el patio. Esta idea recibe el nombre de ' I holistic ' and it has been possible thanks to the Association non-profit Holistic Life, directed by Kirk Philips, que ha explicado que los resultados que se obtienen son realmente llamativos.
Una de las épocas en donde los niños se encuentran más agobiados y nerviosos es durante las Navidades, ya que muchos de ellos aguardan con ilusión e incertidumbre el contenido de los regalos. Sin embargo, a partir de realizar esta actividad de meditación empezaron a mostrarse más tranquilos. Esto modelo de relajación fue implantado hace un par de años y desde ese instante no se ha vuelto a expulsar del colegio a ningún estudiante, lo que demuestra los efectos positivos que tiene para el sistema educativo el programa.
Es posible que quizás dentro de mucho tiempo se pueda tener en España.
http://okdiario.com/vida-sana/2016/10/03/colegio-reemplaza-castigos-yoga-20229