Yoga has the same effectiveness as the physiotherapy in the back pain
According to an American study, yoga has the same effectiveness as physiotherapy to reduce chronic low back pain, the problem of pain more common in United States, according to a new research shows.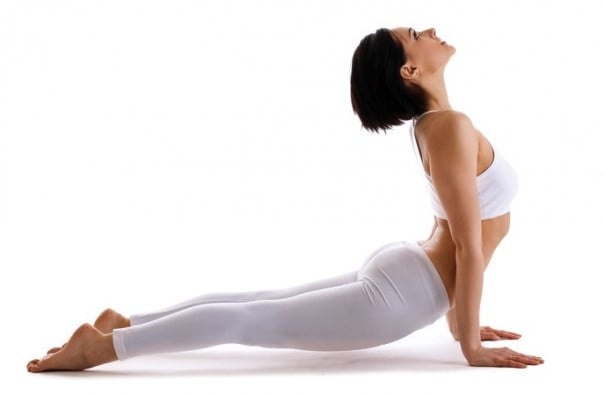 "Our study showed that yoga was not inferior to physical therapy for a diverse group of patients with low incomes," said the Dr. Robert B. Saper, Director of integrative medicine at Boston Medical Center, Massachusetts. "Its effectiveness was more evident in patients who are more attached to this activity."
Dr. Saper presented his study at the annual meeting 2016 of the American Academy of Pain Management (AAPM). The AAPM recently changed its name to the of Academy of Integrative Pain Management.
Previous research has shown that yoga improves pain and function and reduces the use of medication."We know that yoga is effective, we know that physical therapy is effective, but we know their comparative efficacy," Dr. Saper said. "To achieve a complementary healthy procedure fits into the traditional health care, it is not obstacle that has the same effectiveness as the usual treatment, and may offer other advantages, such as profitability".
Physical therapy is considered a standard therapy and is the most frequent non-pharmacological therapy to treat chronic low back pain, said Dr. Saper. Around 22% of the patients with low back pain in care primary are referred to physiotherapy.
For this new study, the researchers counted with the participation of 320 patients adults of centers of health of populations of the area of Boston, who had chronic back pain without an obvious anatomical cause, as spinal stenosis. Patients were predominantly low-income, with a relatively low level of education and not Caucasian.
The patients had "very high" pain scores (average of 7 of 10 on a pain scale) and were "very disabled" with regard to their back pain, said Dr. Saper. Almost three-quarters were using analgesics and almost 20% were taking opiates.
Patients were assigned randomly to two groups: Yoga or physiotherapy.
Classes began with a short part about the philosophy of yoga (no violence, moderation, self-acceptance). Then is provided to those participating mats in which carry out positions of yoga simple. They received a DVD to practice them at home.
The physical therapy group received 15 personal sessions of 60 minutes, which included aerobic exercise. Staff physical therapist was able to help train patients to avoid the fear.
Both sessions of physiotherapy and yoga continued for 12 weeks, after which was monitoring the patients up to 52 weeks.
The main question that was addressed was if the results of yoga were not inferior to physical therapy at 12 weeks. The study showed that yoga and physical therapy "are exactly the same".
At the beginning, around 70% of participants were using medication. At 12 weeks, such use was reduced almost 20%, both groups with yoga as with physical therapy.
A similar number of patients with yoga and physical therapy groups reported being "very satisfied" and "very improved" Dr. Saper said.
Profitability and effects on the brain
Dr. Robert Bodakar, the Scripps Center of Integral medicine in La Jolla, California, said that physiotherapy may not be accessible or may not be covered by insurance, in which case it can be prohibitively expensive. As an alternative, "there are yoga classes that have a cost of 10 or 15 dollars a week" and yoga "can be practiced then at home".
The beauty of yoga, said Dr. Bonakdar, is that it includes not only the perception of the body, but also the perception mental and breathing. "And it feels good to do so; doesn't feel as if it were a medical treatment".
In addition, there is evidence that yoga has a positive impact on the brain. In accordance with the Dr. M. Catherine Bushnell, PhD, of the National Center for complementary health and comprehensive, National Institutes of Health, who have practiced yoga for a long time have more gray matter than people comparable.
"The substance grey decreases with the age, but who practice yoga have a silhouette thin and not is sees this reduction of the substance grey related with the age that is sees in others people healthy", said the DRA. Bushnell.
In addition There seems to be a "very solid" relationship between the time during which a person has practiced yoga and positive brain changes. "How many more years has practiced yoga a person, much more gray matter will be in multiple areas of the brain".
Yoga also affects areas of the brain that are important to modulate pain, said Dr. Bushnell. Is an "activity complex", that implies not only exercise but also control of her breathing and meditation. In addition, although the analyses show that the exercise is the main contributor to the gray matter, all other elements of yoga also play a role, he said.
In another study cited by Dr. Bushnell was measured the amount of time that participants could keep their hand in cold water. It showed that practitioners of yoga have more tolerance to pain than other people.
http://espanol.medscape.com/verarticulo/5900791#vp_1