Books / why single us? Evolution and language, Robert C. Berwick and Noam Chomsky
Noam Chomsky es uno de los lingüistas y pensadores más influyentes de nuestro tiempo. El texto redefine por completo las teorías sobre la evolución del lenguaje. Un libro escrito con gran amenidad y fácil de entender para los no-expertos, de interés para el mundo de la lingüística, la biología, la antropología y la filosofía. Edita: Kairós. PVP: 16€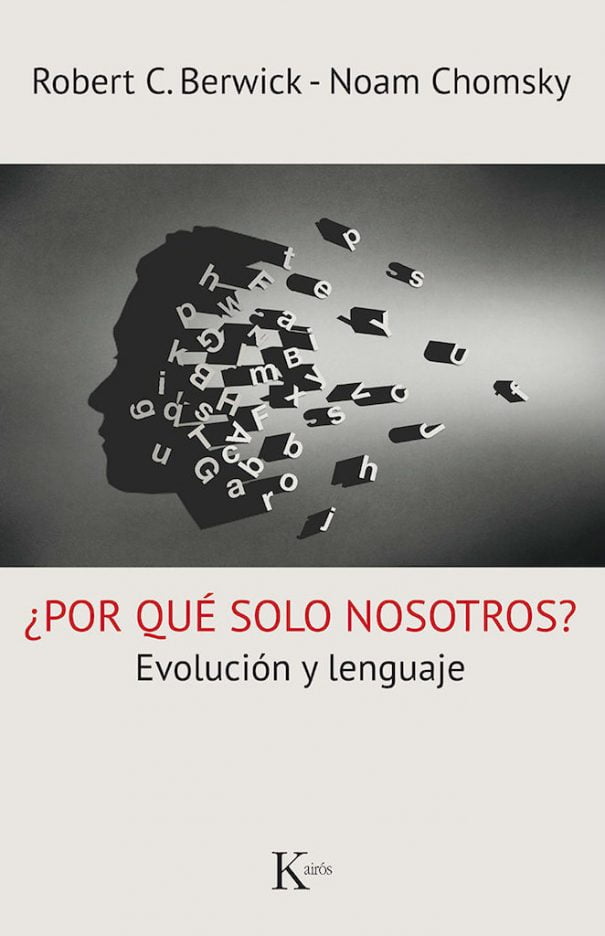 En este libro dos eminentes eruditos abordan en profundidad el fascinante interrogante de la evolución del lenguaje.
Hasta hace poco no se podía plantear adecuadamente el tema, porque ni siquiera sabíamos definir con propiedad el «lenguaje». Pero a partir del Programa Minimalista, desarrollado por Chomsky y otros, ahora conocemos los ingredientes clave del lenguaje y somos capaces de ofrecer una explicación de la evolución del lenguaje humano y de lo que nos distingue de los demás animales.
Berwick and Chomsky ahondan en la eficacia computacional del lenguaje en tanto que sistema de pensamiento y conocimiento; del conflicto entre la idea darwinista de cambio gradual y nuestro modo actual de ver el cambio evolutivo y el lenguaje; y de evidencias obtenidas en animales no humanos, especialmente en torno al aprendizaje de vocales en aves cantoras. El resultado es un hito en el abordaje biolingüístico del lenguaje.
Authors
Robert C. Berwick es profesor de Lingüística Computacional y de Ciencias e Ingeniería en el MIT de Massachusetts. Es autor de Computational Complexity and Natural Language and The Acquisition of Syntactic Knowledge.
Noam Chomsky es uno de los más importantes lingüistas modernos. Es profesor emérito de lingüística en el MIT y autor de numerosos libros. A destacar La arquitectura del lenguaje, Aspects of the Theory of Syntax and The Minimalist Program.