A weekend full of proposals
Would you like to do something different and enriching this weekend? Here I propose a good number of attractive ideas, from a Master Class solidarity, retreats, workshop of meditation, Hatha yoga and Pranayama, Yoga Sutras, Yoga and sound, Yoga Dance...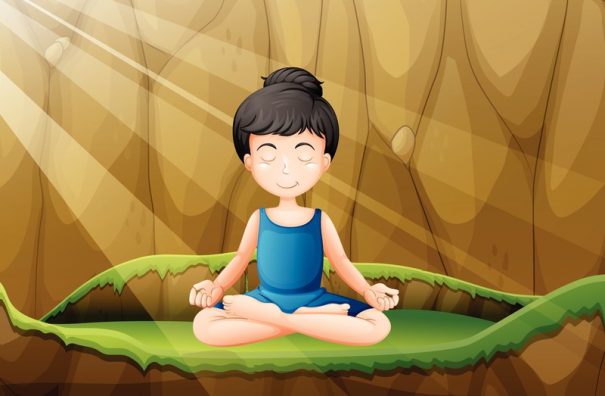 Friday 21 of October
Techniques of meditation, yoga and other spiritual traditions
9 workshops of 3 h each. Can pursue is all or only those in which you are interested. Each workshop consists of a part theoretical in which is explains a technical, his tradition, purpose and application, and subsequently be performed a practice guided. Is study techniques of different traditions, so each person can experience them all and find which best is suited to their preferences and needs (meditations Taoist; sufi; vipassana; zazen; kabalah, etc.)
First workshop: Friday 21 October 2016 Taoist meditation. From 17 h to 20 h.
It teaches: Ananta Sri Swami, Professor of Yoga and Vedanta.
Places limited. You must reserve a place by e-mail or at the reception of the school.
It organizes: Escola Yogavida.
Contact: info@escolayogavida.com
Where: C / Villarroel, 65-67 low, Barcelona
More information: http://www.escolayogavida.com/actividades/
Removal of autumn of Yoga & creativity "heal the anger"
New weekend inspiring by nature with Dynamics to wake up the body, clear mind and heal emotions. In this occasion, will seize them aires introspective of the autumn to recognize, observe and develop the power of the ira with their implications. Kundalini Yoga and art therapy. Breathing consciously and meditation. Singing of mantras. Dynamic group of expression creative. Diet healthy and vegetarian. Temazcal for purification of welcome.
Retreat open to all the levels.
They offer: Daniel Gomis, teacher of Kundalini Yoga and Integral Yoga training | Anna Charlotte Fernandez, art therapist and conducting of workshops of theatre therapeutic.
Contribution: 180 euros all included. Squares very limited.
Reservations: Tel. 617 16 83 92 | yogaycreatividad@gmail.com
Where: Masia shovel (Els Monjos, Barcelona)
More information: https://yogaycreatividad.com/
Advanced Hatha Yoga and pranayama
He master Raja began its practice of Yoga to the age of thirteen years, first as a hobby and after form professional. Their teachings is focus mainly in Asanas, Pranayamas, Mantras, knowledge of the Chakras, kundalini and techniques of meditation. Has traveled by many countries of Asia and Europe transmitting their knowledge and motivating to the solidarity.
In the next month of October will travel to Spain, specifically to the Center BaBa (round-Malaga) where have planned perform different activities with the objective main of raise funds for the project "the children of the mountain" (see video in youtube "them children of it mountain-Center baba"). 50% of the profits will go to this project.
It organizes: Baba Center
Contact: centrobaba@gmail.com
Where: C / Granada, 33. Round. Malaga
More information: http://www.centrobaba.es/
Course of initiation to the yoga sutras of Patanjali
Course aimed both to practitioners of yoga as to people that do not have practiced never, but want to know this text sacred; and students or teachers of yoga interested in recycling or update their training in Yoga Sutras.
First workshop: Friday 21 of October 2016. Of 17, 30 h to 19, 30 h.
Teaches: Montserrat Serra, trainer of teachers of Yoga AEPY. Places are limited. You must reserve a place by e-mail or at the reception of the school.
It organizes: Escola Yogavida.
Contact: info@escolayogavida.com
Where: C / Villarroel, 65-67 low, Barcelona
More information: http://www.escolayogavida.com/actividades/
Saturday 22 of October
Atma Kriya Yoga course
Saturday and Sunday 22 and 23 October. ATMA Kriya Yoga is the most powerful form of Yoga that is given to the world today. Is the key to be aware of the soul. Starts the travel to the freedom and know aware of your true being. This is the trip that the great Yogis have State describing during millennia. Professor and description of the course Swamini Prabhaavati Mata was initiated by Sri Swami Vishwananda as Professor in February of 2014 in Germany. Them powerful techniques that make up the Atma Kriya Yoga us allow awaken the heart spiritual, generate energy and calm the mind. Through a practice regular of Atma Kriya Yoga is can reduce the stress, live the moment and start to enjoy fully of the life. At the end of the course all the students receive an initiation called Shaktipat. Is a transmission of energy that allows receive all the benefits of the Atma Kriya Yoga in its totality, accelerating your growth spiritual. The master Paramahamsa Sri Swami Vishwananda and Mahavatar Babaji are two teachers fully aware. Born with a plan divine and have come to change the world. ATMA Kriya Yoga is the technical that they have given to is produce this change, to wake up completely the love divine in all.
Swamini Prabhaavati-671 659 185
Where: Alberto Alcocer Avenue 43, apartment 106. Madrid
More information: https://www.bhaktimarga.org/
Intensive Yoga Dance
Ana and Sara, from Yogana in Granada, we visit and offer this intensive's Yoga Dance the Saturday 22 of October in the Centre of Yoga Muladhara, in Almeria. He yoga and the dance is dan the hand to create this meditation aware in movement, to release us and transcend our barriers physical and mental. Ride by sequences of yoga choreographed that will enrich and rise up with the dance, awakening our creativity and dancing always from the be.
Contact: info@yogamuladhara.com
Where: Avda Cabo de Gata, 275. Center of Yoga Dunghill. Almeria.
More information: http://yogamuladhara.com/
Yoga and sound workshop
Yoga and dynamic meditation with music of sitar live. Dynamic Yoga is based on a practice that seeks to encompass the movements with breathing. This is an of their features distinctive because although is made asanas static, the key is the combination of postures linked to the rhythm of the breathing, so the rhythm natural of it breathing is which guide the change between posture and posture. That favors the concentration and produces a feeling unique and very special because is combines harmoniously the work body with the meditative.
Music of sitar in live to promote the initiation to the practice. Technical Ajapa Japa, in where is used the consciousness of it breathing combined with the repetition of a mantra for balance them energies of the body and focus the mind. Chi Kung and Kung Fu as a preparation to the practice. Yoga, practice dynamic accompanied by the music of sitar. Meditation in movement. Music of sitar in vivo as end of the practice.
You offer a tomorrow full for the practice of Yoga with the music of the Sitar, one of them instruments musical more traditional of the India, a good combination to experience the peace inside and the self-knowledge.
Taught: Yoga: Paquita Melgar, teacher of Yoga titled by the AEPY and in Yoga Egyptian by l'Institut International de Yoga (Babacar Khane); teacher of Tai Chi and an expert in meditation. Music: Álvaro López Melgar, sitarista, guitarist and Professor of music. Student direct of Ustad Fateh Ali Khan one of the best sitaristas of the world, and of Carlos war one of the maximum exponents of music Hindustani in Spain.
Opening hours: Tomorrow from 10 to 14 h. price: 40€
Reservations: info@paquitamelgar.com T 91-352-90-37
Where: Halls of the parish Christ of the love C / Rafael Finat, nº 48, Aluche. Madrid
More information: http://www.paquitamelgar.com/
Sunday, October 23
Workshop of depth in the yoga sutras with Naren Herrero
The Yoga Sutra were composed about 2000 years ago, but have an incredible effect today. Through his teachings, can learn how works our mind and especially how quiet it, this yoga is defined as "the yoga of the control mental". Apart from the famous eight steps proposed by the Sage Patanjali, the Yoga Sutra offer various tools to purify and calm the mind and that's what we propose to investigate in this workshop.
Contact: info@zentroyoga.com
Where: Zentro Urban Yoga Barcelona. Calle Aribau nº 226, 08006, Barcelona
More information: http://www.zentroyoga.com/cursos-talleres-barcelona/
Yoga to save lives. Master Class solidarity in Madrid

Sunday, October 23 will shoulder, hip... and the heart raising funds so that our brothers in Senegal be thrown out to sea and is ahogen. 3000 this year. Or one drowning more!

See, the 100% of it proceeds will be for favor that is are in their lives, with its people and begin their small companies of handicraft. The NGO will be us.

Fit 40 people in the room. There is that fill it. Alerts to your friends, family, neighbors...

Yoga Master Class... Sadhana deep with Eva Klimberg, an experience of deep and authentic silent inside, of harmony.

Price 30€ (100% for Senegal). There will be to disposition part of the crafts that make them women Senegalese, with it helps entrepreneurial that comes of the solidarity!

Where: In the room of Cris Aramburu. Calle Arenal 9. Madrid

Registration: info@YogaArtStudio.com / 645 58 43 95

More information:http://www.yogaartstudio.com/