Tales / is to enjoy
Estos 'Cuentos Morales', escritos por Luisa Cuerda e ilustrados por Manel Rouras, fueron creados para mostrar de manera sencilla a los más pequeños unos valores básicos, comunes a las principales filosofías e inspirados especialmente por los yamas y niyamas del yoga. Hoy, el cuarto regalo: un pdf con 'Es para disfrutar'.
Write your presentation Luisa rope.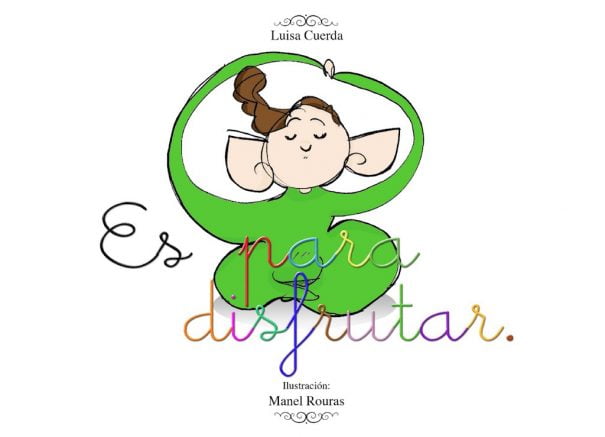 El cuarto yama, brahmacarya, significa literalmente «maestro de Brahma», y se usa para designar la moderación de nuestros instintos al servicio de nuestra evolución espiritual. En un sistema de consumo muchas veces adictivo en el que el mensaje es «¿Por qué no?» nos gustaría conseguir que nuestros niños captasen la diferencia entre disfrutar de las alegrías que proporcionan los sentidos o padecer la tristeza que sigue a su mal uso.
Manel and I build It is to enjoy para explicar el pacto de amistad con nuestros instintos que nos da la libertad de experimentar, desde la gracia, una forma particular de belleza a la que nuestro espíritu únicamente tendrá acceso mientras habite en un cuerpo humano y pueda gozar a través de los sentidos.
Download it in this PDF

The authors
-Luisa rope He is a writer, teacher of yoga and specialist in the study of the Yogasūtra (see its) Course).
-Manel Rouras He is an Illustrator, designer and photographer (see its) blog)