Vegetarian recipes / tofu and dried fruit Pate
We share great and sanisimas recipes blog 'Eat to live'. Type and kitchen Gauri, Professor of vegetarian cuisine of the Sivananda Centre of Madrid and the affiliated Centre Sivananda Vedanta of Granada.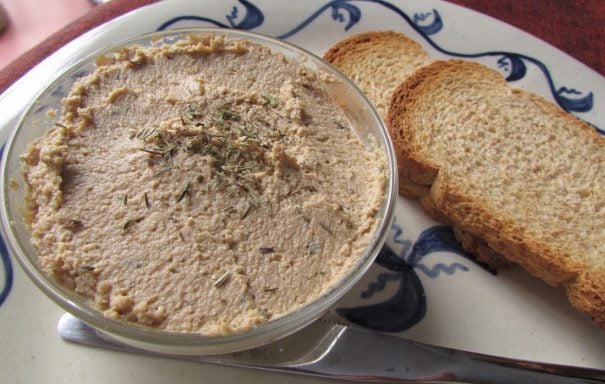 This pate may be a good choice for dinner. It is a very powerful bite of proteins. Eat it fresh and in small amount, accompanied by vegetables or a salad.
Ingredients:
125 g firm tofu
30 g of sesame seeds
30 g almonds
½ teaspoon thyme
3 tablespoons tamari
2 tablespoons Extra Virgin olive oil
Preparation:
Prepare nuts: place almonds in hot water to remove the skin. Leave them to cool and coarse grind in a grinder. Toast in a dry Pan sesame seeds and wait for them to cool and fine grinding with the grinder.
Cut tofu into cubes and sancochar in hot water for 5 minutes. Remove the tofu and place it into the bowl of the mixer with the thyme, the tamari and olive oil, beating to form a puree. (If very dry mixing to add a couple of tablespoons of water)
In a bowl, mix the mashed tofu with Sesame and almonds ground very well.
Leave to cool and garnish with a little thyme.
More recipes: http://comemosparavivir.blogspot.com

Yoga Sivananda Vedanta Granada-afiliado. T 660288571