Plans for an autumn weekend
This weekend there are many activities to further deepen our practice: retreats, ashtanga, Kundalini workshop, Conference, concert of Tibetan bowls, aerial yoga for children... Good notes.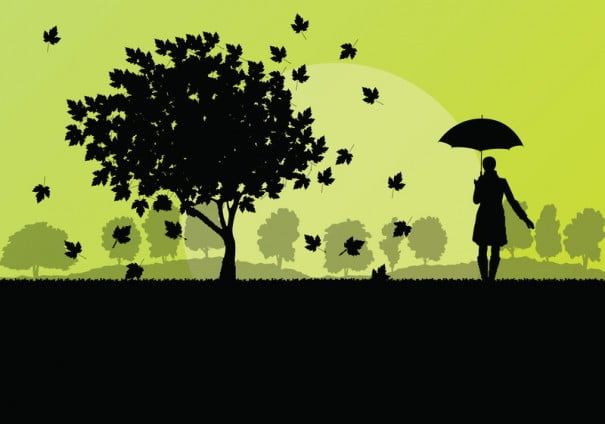 Friday, October 14
Retreat: nature, personal growth, wellness, friendship
From 14 to 16 October. 3 days:
Manage your emotions in a way conscious and Sana'a
Observe and your own body, your breath, mental processes... Know that you're not what goes through your mind, you are much more than that.
Realize of how she is your relationship with yourself / and with others, to recognize the environment in which you find yourself.
Disconnect from the daily routine, stress...
Connect with your inner wisdom, with all your potential.
Connect with your inner child.
Release and leave tensions both at a physical, Mental and emotional level.
Fun from the game and mischief, being yourself / to.
We invite you to this retreat where you can experience unique sensations. An encounter with yourself / to beyond anything known. You'll find a space where to take care of you, listen to you and be with you. A meeting from the physical to the innermost, where you reencontrarás with that strength that is within you. All this in full nature, in the Sierra de Gredos.
There you will connect with nature, you will meet people with your same interests (I have to tell you that every withdrawal is unique, but always with wonderful little people) there will be moments of introspection, expression, laughter, games, exercise, insight, transformation, joy... and many more sensations that cannot be explained with words.
Contact: miriamsimon@recorretucaminointerior.com / 659 58 09 62 T
Where: Hospedería de silence (Gredos)
More information: http://www.recorretucaminointerior.com/
Conference on the historical context of the Bhagavad Gita and the Yoga Sutras
Conference + Power Point presentation about the historical moment in which are written the Bhagavad Gita and the Yoga Sutras. Basic content of these two texts and their teachings.
Aimed at practitioners of yoga, yoga teachers, and anyone interested in learning about the historical and cultural context in which these two classic yoga texts were written.
Opening hours: 18, 30 h a 20, 30 h.
It teaches: Xavi Solà, Professor of philosophy of the Yoga of Escola Yogavida
Contact: Escola Yogavida / info@escolayogavida.com
Where: C / Villarroel, 65-67 low, Barcelona
More information: http://www.escolayogavida.com/actividades/
Yoga Retreat: the tradition of Krishnamacharya
From 14 to 16 October. Removal takes place in a small town in Western mountain, Sena de Luna, within the Natural Park of Babia and Moon and the reserve of the biosphere of Valles de Omaña y Luna. The magical tranquillity of the environment makes it an ideal place to pause, rest and enjoyment, creating a comprehensive and very transforming experience. On this occasion we will practice the Yoga of Krishnamacharya in the teachings that develop his direct disciples. Sri T. Sribhashyam traditional Yoga or Yoga Vinyasa Krama from Srivatsa Ramaswami, the Yoga Ashtanga of Pattabhi Jois. The essential principle of the Krishnamacharya yoga is the use of breath during practice. For Krishnnamcharya, Pranayama is the best yogic procedure for controlling the mind, and as he said "you don't accelerate the rhythm of your breath".
This fantastic retreat is housed in the building that was the old school of the village, today La Posada Real days of Luna. You can enjoy the softness of autumn, awakening with the morning song of the birds, the freshness of the mountain air, the smell of the Prairies while you walk along its countless trails...
It teaches: Oscar Montero. Specialized in the teachings of yoga in the tradition of T. Krishnamacharya. He has translated the Manual práctico de Yoga Vinyasa Krama. It is student from Srivatsa Ramaswami of Sri T. Sribhashyam (youngest son of Krishnamacharya), teachers whose distinctive feature is that they only learned yoga of Krishnamacharya, so teaching has remained faithful to his master
Contact: T 661325425 / oscar@yogavinyasakrama.com
Where: SENA de Luna (Leon)
More information: http://www.yogavinyasakrama.com/
Yoga retreat and meditation autumn
From 14 to 16 October. We invite you to participate in this delicious autumn getaway to enjoy glowing colors that nature gives us. Place of dreams where we will practice yoga, walks, meditation, silence, rest, interesting workshops...
Contribution: €185 (accommodation, meals and including workshops). Places are limited. It is not necessary to have experience in this practice, only want to enjoy the experience.
Contact: info@crececonyoga.como / T 696765004
Where: The pagan House farm. Arenas de San Pedro (Avila)
More information: http://www.crececonyoga.com/
Saturday, October 15
Course Yoga Sutras Patanjali
Study in depth with David Rodrigo. Study of the texts Classic antique of the India is a way of deepening in the philosophy Yoga and lead his wisdom in our daily life. It will be open new ways of seeing life in general through important look at the true nature. I am my name, bodythoughts and emotions? Or is there something deeper in my being that it is unlimited? by the way, time and words? Where comes the suffering and how can I be happy?
During the course of the study of Yoga Sutras Patanjali will begin to reflect on these questions essential to move closer to the light, knowledge and peace.
Where: Barcelona
More information: http://www.jivamuktiyogabarcelona.com/
Introduction to dynamic Yoga
This introductory course will take you, to the fundamental aspects of the practice of yoga. Our classes follow the principles of Hatha Yoga and the Vinyasa (dynamic) Yoga. Hatha Yoga, is a type of yoga, whose basis is the development of body care, coming to understand the relationship between body, thought and emotion. The aspect that distinguishes the Vinyasa Yoga is, its system of breathing and movement called vinyasa. Other aspects that differentiates this system is the use of energy locks (bandhas), drishti (object of concentration) and meditation at the end of each session.
It is a practice that can be developed at any age and with any physical condition, provided that the instructions are followed. During the intensive will also see the philosophical aspects of the practice of yoga and how to apply them to the formal practice and the events of our daily life. This is what makes yoga a path of personal transformation.
It teaches: Isabel Ward, practitioner of Yoga since 2003, authorized for teaching since 2008. During all these years it has continued training in Yoga, meditation, Mindfulness, and psychology. His main teachers Danilo Hernández of Swami Stayananda Saraswati and see Dhammasami, Buddhist master of the tradition of Mahasi Sayadow line. He has practiced and developed Mindfulness techniques with Mario Carrillo, Gustavo Diez, Carola García, John Kabat Zinn and masters of the Theravada Buddhist tradition.
Price: €40
Where: Yoga Anandamaya. C/Alcalá 68. Madrid
More information: http://www.yogaanandamaya.com/evento/taller-de-iniciacion-al-hatha-vinyasa-yoga/?instance_id=27
Workshop of Kundalini yoga for women
Discover the kundalini yoga and the connection with the feminine, lunar phases and the menstrual cycle. In this theoretical-practical workshop, practise teamwork kundalini yoga, meditation and will get tools to use at home. This workshop is highly recommended to women who suffer from menstrual cramps, or have "PMS", or those who have had any sexual health problem, suffered miscarriages or past trauma. We fill of feminine energy healing with a blessing of uterus, such as Miranda Gray teaches it. The number of people is limited, so if you're interested, do not miss your place!
Reservations: Estelle: akaljotiyoga@gmail.com / T 679210167.
Where: Calle Santa Clara 3. Madrid
More information: https://akaljotiyoga.wordpress.com/2016/09/13/proximo-taller-de-yoga-para-mujeres/
Ashtanga, introductory workshop
With Ezekiel. A workshop open to all and free of charge. Laying the groundwork for a lasting and enjoyable practice
Reservations: T 638555541 / sukhenashtanga@gmail.com (limited space)
Where: Yoga with grace. North area. 11 North square. Barcelona
More information: http://yogacongracia.com/workshops/ashtangasukhena
Kundalini Yoga course
What is Yoga and its practice as a path of personal development. A course with the basics of yoga, but also what lies so deep in this ancient science as technology of consciousness and spirituality. The human being and its different vehicles to experience life. What is and how it works Kundalini Yoga. Sadhana: the personal practice of yoga and meditation.
It teaches: Sarabjit Kaur, pioneer of Kundalini Yoga in Spain, with over 40 years of experience.
La Coruna 15 and 16 October 2016 (981 91 50 55 T)
Sevilla 15 and 16 October 2016 (654 69 52 26 T or 955 22 70 15)
Salamanca 22 and 23 October 2016 (610 277 820 T)
Almeria 29 and 30 October 2016 (657-549-358 T)
Contact: secretaria@yogakundalini.com / T 659 47 95 60
More information: http://www.yogakundalini.com/
Marcela Reggio yoga workshop
New Yoga Workshop, taught by renowned Yoga teacher, Marcela Reggio Selfeni (Hari Shabad Kaur), which has a history of more than 24 years of experience as a titled teacher of Hatha and Kundalini Yoga, Iyengar tradition.
Contact: info@alamedastudio.es / 942-038-333
Where: Alameda Studio. C / 47 Vargas, left esc 1 - 4 door. Santander.
More information: http://www.alamedastudio.es/otras-actividades/yoga-en-santander
Concert of Tibetan bowls and other healing tools
These concerts are focused on producing a deep relaxation as well as a beginning of healing in which more may need at that moment. The instruments used, produce vibrations that penetrate throughout the body at the cellular level, vibration is the part that you need, and heals at the physical level, emotional and spiritual. For this they use Tibetan bowls, bowls of quartz, cuaencos alchemical, gongs and other ancient healing instruments such as the oceanic tambourine, shamanic drum, or the rainstick.
Contribution: volunteer
Contact: T 679822137
Where: Diwali. Yoga and holistic wellness center. Avda del Manzanares, 58. Madrid
More information: http://www.diwaliyoga.com/
Aerial Yoga for children
Special kind of aerial yoga for children. Do you think you hard for your son or daughter to get staying still, silent and focused on one of the positions of yoga? And why you have to stay still? Children need play, laugh, fly... There is no better than children to teach the practice of yoga. Easily dominate the asanas and all exercises carried out in yoga classes provide a great satisfaction. And if we add a swing makes it even more fun!
Where: The forest. Yoga space. c / Ardemans, 81. Madrid
Contact: elbosque.yoga@gmail.com / 677 094 843 T
More information: https://www.facebook.com/events/2108691822690274/
Personal growth for men 'The path of the Warrior' workshop
They will be three completely experiential weekend workshops (with vegetarian full board accommodation).
14 October 19:00 free presentation
15-16 October: patriarchy, archetypes and masks
12 and 13 November: my parents, my children
10-11 December: emotional male sexuality
In these workshops, we will explore the role of man in the current life in a practical way through Gestalt, bioenergetics, dance, art therapy, meditation or Coaching.
The place will be the beautiful room of read Espazioa in Aulesti (Bizkaia), surrounded by nature which will also accompany us on our path.
Contact: 680 94 92 05 / leaespazioa@gmail.com
Where: Garaur Auzoa 5. Aulesti. 48380.Vizcaya
More information: http://www.leaespazioa.eus/inicio/
Sunday, October 16
Introduction to Ashtanga Vinyasa Yoga
This course allows you to know the foundations of Ashtanga Yoga in order to start to practice following the method proposed by Pattabhi Jois. Ashtanga Yoga is an intense practice. What truly distinguishes the Ashtanga Yoga is his movement and breathing system called Vinyasa. The movement made in the sequences of postures (asanas) generates heat and this, in turn, produces sweat. But far from what some people may believe, Ashtanga Yoga is a practice that can be developed at any age and with any physical condition provided proper instructions are followed.
During this intensive will begin practice with instructions adapted to each participant. We will see the key aspects of vinyasa, breathing, concentration, energy locks through the drishtis (targeted look) and some asanas in the first series. We will see the why and what of practice relying on the theoretical, scientific, and philosophical context of yoga. Yoga is primarily practical, but the practice should go demonstrating knowledge of the ancient wisdom contained in the texts.
This course will allow you to know the basis for good practice of yoga, understanding its philosophy and power transformer.
It teaches: Isabel Ward, practitioner of Yoga since 2003, authorized for teaching since 2008. During all these years it has continued training in Yoga, meditation, Mindfulness, and psychology. His main teachers Danilo Hernández of Swami Stayananda Saraswati and see Dhammasami, Buddhist master of the tradition of Mahasi Sayadow line.
Price: 40 €
Where: Yoga Anandamaya. C/Alcalá 68. Madrid
More information: http://www.yogaanandamaya.com/evento/iniciacion-a-ashtanga-vinyasa-yoga/?instance_id=16