CD / 'Immortelle', the new album by Deuter
The composer and multi-instrumentalist German, considered one of the fathers of New Age music, returns to the disc with a proposal completely inspired and dedicated to natural health, creating themes that are small tributes to different medicinal plants. Writes Paul Rego.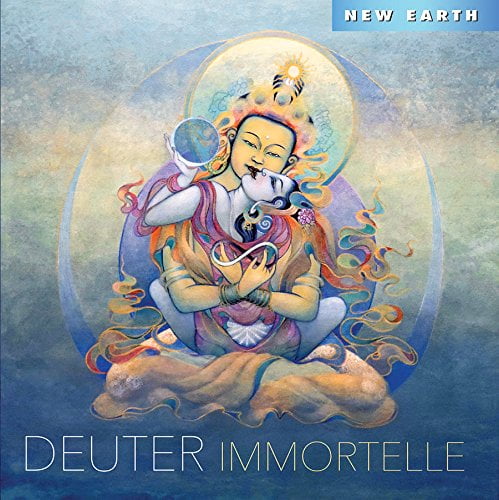 Cada pista de Immortelle (New Earth Records) ha sido bautizada con el nombre de una planta, a la que Deuter, que vive en medio del campo, junto al gran desierto de Santa Fe, Nuevo México, entrega su creación como una manera de agradecimiento y reconocimiento al servicio que estas especies que han dado y ofrecen el ser humano desde siempre.
Este pionero de la New Age, que cuenta con más de sesenta álbumes en su haber desde 1971 y que ha sido galardonado en 2016 con el prestigioso premio Lifetime Achievemente Award, busca inspiración en los pequeños elementos que constituyen el todo: personas, lugares, culturas y sobre todo la naturaleza y su poder curativo.
Immortelle está compuesto por ocho temas que comparten el nombre con diferentes plantas: Monarda (Bergamota Silvestre), Sonnenbraut (Helenium), Traubensilberkerze (Cimífuga), Lily of the baley (Lirio de los valles), Vervain (Vervena), Binsuga (Melisa o Toronjil), Immortelle (Siempreviva) y Cumaru (o Cumarú). Las melodías crean atmósferas que recrean el espíritu de las plantas y describen su entorno o el hábitat natural del que son oriundas.
En este nuevo disco, sutil, intimista, de grandes climas y texturas musicales, Deuter ejecuta diferentes instrumentos, incluidos flautas, teclados, chelo, piano y guitarra. Además incorpora en la mezcla su voz, que aparece sutilmente como un instrumento más. Para los diferentes momentos de Immortelle también ha creado sonidos de violines, cuerdas, clavicordio, campanas, harpa y tambores.
Como el resto de los especiales discos de Deuter, Immortelle ofrece un transporte a un mundo armonioso, saludable, confortable, un momento de meditación, de conexión con aquellas cosas que están más allá de las preocupaciones mundanas, invitando a la contemplación y al silencio interior.
Immortelle de Deuter está disponible para ser descargado online
Paul Rego. Escritor. Profesor de Yoga. Masajista-Terapeuta integral. Diplomado en Medicina Ayurveda de India.
http://yogasinfronteras.blogspot.com