What have in account to choose a course of training of teachers of yoga
First, your goal should be clear: do you want to train you to teach and professionally dedicate to yoga or what interests you is your personal growth? Are they both? Your answer will determine the type of training that you have to choose in terms of duration, certification and teacher. Montse Ramírez writes.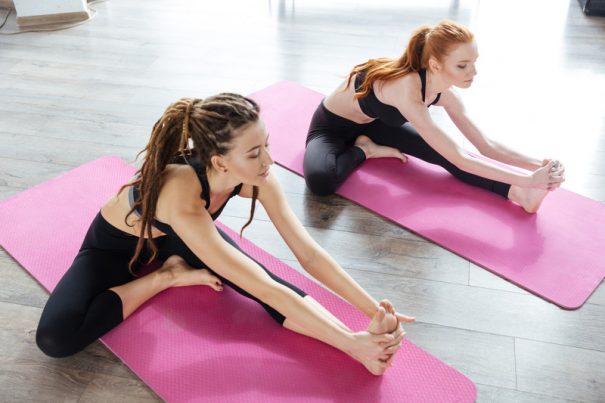 -Marisa, I want form me as a yoga teacher, but there are so many schools and so many trainers do not know how choose. In addition, I've seen centers forming in a month and others who spend up to four years, how is it possible?
-Would you like to teach yoga?
-Yes, but it is not my only goal.
-What do you want?
-I want to be a yoga teacher, but above all want to be a better person with myself and with others, and feel that the path of yoga can help me to get it.
-Then I recommend training that deepens, and above all that you resuenes with the trainer and the school, listen to your intuition, visit various centers and stay with that get to the heart.
And so I did. After this conversation that had been my teacher of yoga for two years I started my particular journey in search of a training school. Fortunately, I hit squarely, but that more than ten years ago. From then until now the yoga world has changed a lot, as well as the concerns of students and especially the regulatory framework, which now offers the possibility of obtaining a valid official recognition in all Spain: the Professional Yoga Instructor certification.
Progressive formations
They are a good choice. You can start with an initial training with the advantage of already obtained a first degree and then, if you wish, continue with the rest of formations that is providing the school or association. They tend to offer courses:
Monitor or yoga instructor: one to two years duration (between 200 and 300 hours in most schools). A good choice is to start the main positions of yoga and learn the fundamentals of philosophy yoga, as well as the methodology and pedagogy to teach. It is also ideal if you study with an aim of personal growth.
Yoga teacher: If you want to continue, once you've finished the training of instructor or monitor, you can follow this course (of 100 to 200 hours in most schools). It allows you to delve into the issues already studied and meet new ones. And, above all, keep practicing to improve your technique and transmit it with more confidence and trust in yourself. Teaching experience required, is not achieved from one day to another.
Master of yoga and specialization courses: If you still want more, you can continue with these courses. There are many types, from highly structured formations that delve into the different disciplines of yoga (100 hours or more), up to case of 20, 30 or 40 hours on topics such as yoga for pregnant women, kids yoga, yoga for seniors, yoga nidra, yoga therapy, techniques of meditation, etc.
Short formations
The shorter, and of three to six months the longest any of just one month. Some are very serious, despite their short duration, and others not so much. In any case they are characterized by intense and intensive. If you're a beginner and you've never done any training in yoga you can saturate you for the amount of information you will receive and perhaps you can not assimilate it. In addition, master yoga postures requires patience, the body requires many hours of practice to gain flexibility, strength and balance. However, if you have prior experience, these courses can be very interesting because you contribute much in a very short time.
Long formations
They have a 400 hour onwards, some even reaching 700-800 hours, enrolled, usually over four academic years. And in the majority of cases, also have to submit a report or final thesis. Do not get any diploma until not all training is completed and is presented the thesis. This type of training requires a strong commitment from the student for four academic years, but they are very complete, they are very well structured and to be able to teach them have to meet many requirements, which is a guarantee of seriousness.
Certified Professional
Currently the only official recognition of the Spanish Administration valid in all Spain for yoga studios is the professional certification of Yoga Instructor. To get it, there are two options:
Pass the tests organized by the administration. To arise, it is necessary to meet certain requirements, mainly: certify a minimum of training in yoga of 300 hours or a work experience of 3 years with a minimum of 2,000 hours worked, both requirements within the period of ten years.
Take a course in an approved Centre and licensableor to teach the professionalism of Yoga Instructor certificate.
Other recognitions
The diplomas delivered by schools, associations and federations that yoga teachers are do not have official validity, except that in the case of a centre approved and authorized to teach professionalism certificate. But if you want to introduce yourself to the professional certification tests you'll need those diplomas because they will serve to show that you have completed training in yoga, and as we have just explained, this is one of the main requirements to be able to present yourself to the certification tests.
In addition, some of those diplomas enjoy certain national and international prestige, as those of theAEPY (Spanish Association of practitioners of Yoga), the IYTA (International Association of teachers of Yoga in Spain), Sadhana or the Yoga Alliance, among others.
Choose a Center
If you've read this far probably because you know, according to your needs, if what you want is to make a short, long or progressive training, and if you're interested or not to obtain the professional certification of Yoga Instructor. But where are you going to study? The offer is very wide. Perhaps these criteria can help you to choose:
-Do a search online of centres of training and visit its web pages. The clarity of the information presented, transparency, and the detail of the explanations are evidence of seriousness and rigour.
-Read carefully the list of topics and if you are interested in submitting, in the future, the professional certification of Yoga Instructor testing verifies that the study program include contents of four powers seeking certification: 1 professional competence: execute specific techniques of yoga with efficacy and safety; 2 professional competence: programming the activities of the yoga according to the general programming of reference room; professional competency 3: concrete, direct and stimulate training sessions in yoga according to the characteristics, needs and expectations of the practitioners; and professional competency 4: attend as first speaker in case of accident or emergency situation.
-Check the experience and the curriculum the team of teachers.
-Check the prices and confirm if they include the entire course must make any withdrawal or intensive mandatory within the formation that is paid to part. Find out also if the training includes classes of yoga practice or if you have them pay to party.
-Some centres accounted for the practice of yoga within the total computation of hours training and others do not. For example, they announce that the course is, for example, of 600 hours, but only 400 are of agenda and the other 200 are hours that you have to devote to the practice in the school or on your own.
-Some schools require you a minimum of hours of practice Yoga in the Center, mandatory training, and others do not.
-Make a list of schools that have most liked and requests a personal interview. The information appearing on the internet can be very "nice", but then you need to check them; Don't be fooled by appearances. If you can, visit several schools and hold an interview with the trainer or training coordinator to see if the school and the people that are going to be you "resonate", if you feel that your energy fits with yours. Don't forget that the transmission of the teachings of yoga, its essence and tradition, is single, master to disciple. Today is taught in group classes, but the nearest people, feel much better. Listen with your inner ear.
Once you've done all that, you trust the universe. Not everything is in our hands; life is magic and mystery, not a problem to be solved but an experience to live. I wish you good luck.
Montse Ramirez. Journalist and teacher of yoga and yoga nidra.
Look at a selection of possible options HERE