Tales / needs you
Estos 'Cuentos Morales', escritos por Luisa Cuerda e ilustrados por Manel Rouras, fueron creados para mostrar de manera sencilla a los más pequeños unos valores básicos, comunes a las principales filosofías e inspirados especialmente por los yamas y niyamas del yoga. Hoy, el tercer regalo: un pdf con 'Te necesita'.
Write your presentation Luisa rope.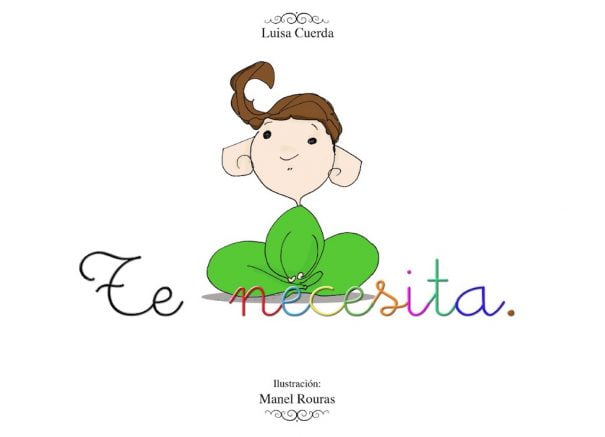 El tercero de los yama, asteya, significa literalmente «no robar». Pero en una sociedad como la nuestra, tan confusa en sus valores, es conveniente matizar que asteya nos previene acerca de lo que da origen al robo: la avidez, la envidia, ese «no resistir al deseo de lo que no nos pertenece» del que hablaba Desikachar. Antes o después, nuestros niños percibirán la contradicción de que quitarle el rotulador a un compañero sea robar y apropiarse de las influencias o el trabajo de otros para medrar no lo sea.
Manel y yo construimos 'Te necesita' para ir al origen del descontento con el papel que nos ha tocado a cada uno, y comprender por qué, si lo sabemos mirar con claridad, todos somos igual de importantes (es decir, imprescindibles) en el conjunto de la vida.
Download it in this PDF

The authors
-Luisa rope He is a writer, teacher of yoga and specialist in the study of the Yogasūtra (see its) Course).
-Manel Rouras He is an Illustrator, designer and photographer (see its) blog)