How do you Instructor of meditations active international®
A complement ideal for them teachers of yoga that looking for loyalty to their students, in addition to a rewarding experience of growth inside and a profession very demanded in the society current. Course of training-12th promotion. Copyright © BioPerson2016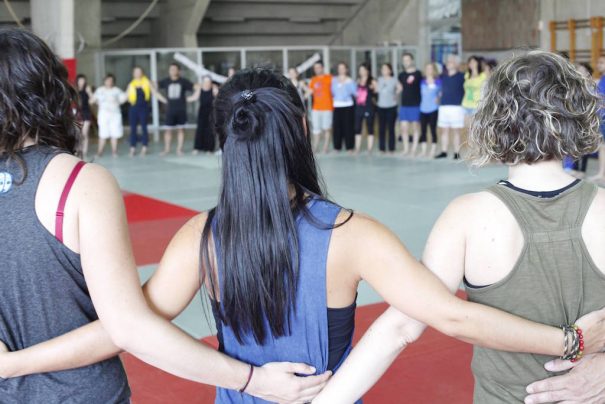 BioPerson® International -Institute Superior of development staff and meditation-offers through MeditLIFE® a large variety of Meditations focused on enhance the personal, physical, and emotional well-being created by authors like Osho, Karunesh, Deuter, Kalpa, Atisha, and Kamal among others.
The connection mind-body-emotions is a fact proven. When we joined the exercise, relaxation and meditation, health status improves, reducing depression, stress and anxiety.
According to the Organization World of the health (who), "health is the complete state of physical, mental and social well-being and not merely the absence of disease or infirmity."
What are the M.A.I.
They are a set of diverse and modern simple, practical and effective meditations are designed specifically for our mentality and Western, so complex, stressful lifestyle and seeking immediate results.
Is are implementing with speed in our society, as improve the health physical and emotional of those that them practice as it show them recent research carried out by scientific in prestigious universities in all the world.
The M.A.I. -Active meditations international® - help us to easily rid of stress through movement, breath, dance, music, witnessing... and silence. They are a powerful tool for personal fulfilment and its benefits extend to all levels: family, professional and social.
Each meditation active has its phases and music concrete, which us van carrying without just effort to a space more deep of calm inside and makes us more present in the here and now. Most have a duration of one hour approximately.
Currently there are more than 120 different meditations to get the welfare personal and emotional. You can choose the most appropriate for each time and/or need.
Some of these meditations you can practice in nature; There are also help remove internal stresses; others lead us to be more calm and relaxed making sounds that maketh the continuous movement of thoughts; some us reconnect with your senses and there are subtle that lead to soft and delicate areas.
Every day the number of people who undertake this type of meditation practice is growing and its techniques are underway to all fields: education, health, public, private companies, government agencies and any sector of society wishing to manage the stress of an easy, entertaining and objective way.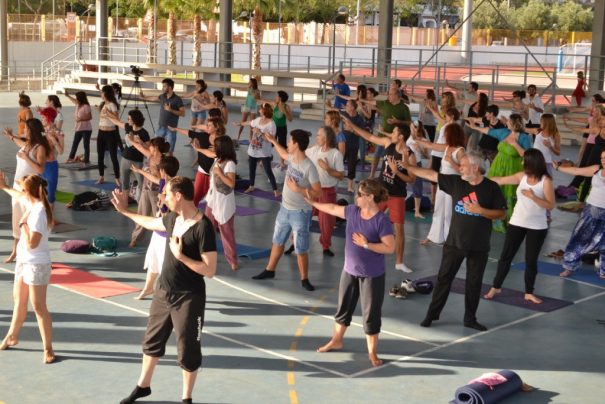 What can bring you to train you as an Instructor of M.A.I.
—On a personal level: Strength and emotional balance. Social intelligence. Self-control and Personal leadership. Mental clarity.
Offer us many resources and possibilities. They allow to improve among other things, mood, communication, relationships and the quality of our life.
—To level Professional: A complement to your profession, especially if you want to support others in their process of personal growth. You can introduce and teach meditation to others with rigor, professionalism and security.
For which classes of yoga, an effective tool to retain students by offering variety of sessions and a substitute support for teacher in those days in which one is not physically or emotionally well to teach a class, since the M.A.I. have each their own music and stages.
Indicated for: teachers, educators, coaches, psychologists, health professionals (doctors, nurses, physios, auxiliary), therapists, naturopaths, acupuncturists, facilitators of mindfulness, pilates, yoga, dance, Tai Chi, etc., who can add to the knowledge acquired in their profession these ancient techniques and monitors State whose demand is in continuous growth.
Training is transformation
This course is a great opportunity for everyone involved with the development human and the welfare social that want to complete their training and enhance their growth inside.
It is designed both for those who want to live it as an experience of personal development without any educational purpose as the who also want to train to lead them in all sectors of society and provide a new source of income to professional level.
The ultimate goal of this training is to know and enjoy all the tools offered by MeditLIFE® in order to take them to the society of the 21st century and to meet new demands, personal, social and labour.
Training with values added: your growth inside
Learn to meditate correctly and enjoy during the process of formation of its multiple benefits. The aim is that future instructors have personal experience and learn about the different stages, benefits, variants, specific contraindications and possible incidents and how complaints and directing them in a climate of confidence and security.
Its experiential and practical character provides a safe and suitable space so you can develop your personal skills - communication, voice, expression, creativity, self-confidence, body awareness, leadership - and also improve your personal self-image.
This course enables you to directed once completed training to all sectors of society (children, adults and 3 older). You will receive a diploma recognized by the I.M.U. (International Multi University)
No previous experience is required! Your attitudes are more important than your skills.
Basic content
The M.A.I. benefits: health, relationships, work, etc.
Study of the types of meditators
Introduction of the M.A.I. in children and 3rd age
Meditation - gestural psychology pedagogy
Self-image, self-confidence and personal leadership
M.A.I. sessions and meditation meetings planning
Methodology
Activities of body-conscious Bioexpresion
Theatre and voice projection techniques to gain self-confidence
Techniques of presentation, communication and leadership
Tutors assigned to each participant with tracking evolving
Sessions supervised by instructors advanced practices
(Optional) presentation practices with video cameras
Abundant modern didactic and audiovisual material
Differential values of our training
Our courses are focused and targeted for those who want to be professionally trained during 9 weekend distributed over 9 months in order subsequently to to with honesty in which their future students be deposited in them their most important asset: their emotional well-being. Therefore, not is is of get simply a certificate after having made a workshop of weekend and after find is that missing fundamentals and expertise.
Both the content of the manual as them of the material didactic, as well as them more advanced media, teachers and tutors, are instruments basic of a model that qualifies to the student through a method of evaluation practice and continuous. This assessment allows you to know the evolution of the student during the course and help you throughout the training process.
Who endorse this training?
In BioPerson® Institute top development Personal and meditation offer, in collaboration with the IMU (International Multi University), the possibility of make this training in the best conditions and with a calendar comfortable for address this course with success guaranteed, given our experience of several promotions. At the same time we offer a pedagogical model innovative and quality which has as its focus of interest students. We want to facilitate the study and, at the same time, make compatible their daily activities with the objectives of the training.
Diploma recognized internationally once completed the course of 9 workshops of 160 hours (140 teaching h + 20 h - optional - practices with professionals and concerted centers)
If you are one of those who bet on a more conscious world... This is your training!
Training

Directed by: Jairo Kalpa and team of tutors and instructors Advanced BioPerson International

Start of the course: 1 ° workshop, 15 and 16 October 2016 (if not could attend to some workshop of the training in this promotion, you can complete it in the following)

Place: Fray Luis de León Conference Center, Guadarrama (Madrid)

Non-compulsory stay in the Centre - some activities in its magnificent gardens
The hosted can install is from Friday evening to Sunday noon or from Saturday night to Sunday noon

Schedule: Saturday from 9:30 h to 13:30 h and from 16:00 h to 20:30 h / Sunday from 9:30 h to 13:30 h

Information and reservations: BioPerson® - Institute Superior Personal development and meditation T 965676013 - 653805765 / info@bioperson.es

www.bioperson.es www.meditacionesactivas.com www.jairokalpa.com