Meditate, Knowledge Adventure (part 3)
Esta es la tercera parte del artículo 'Meditar, la aventura del conocimiento' (ver

1ª parte

and

2ª parte

). Las técnicas de meditación, independientemente de su procedencia, pertenecen a quienes las practican. Son un bien común que está a disposición de todos. Pero ¿qué nos aporta la práctica meditativa a los urbanitas inquietos aquí y ahora?

Jose Manuel Vazquez writes.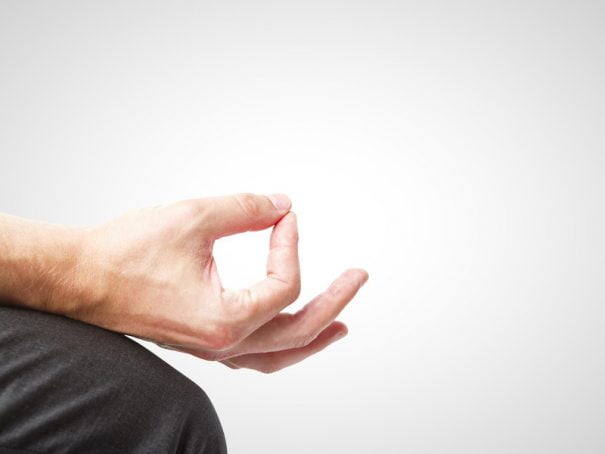 Meditation and learning
Si la recuperación de una consciencia ampliada a través de las técnicas de yoga mental va a redefinir nuestro concepto del aprendizaje (fundamental en nuestro acercamiento a la meditación como forma de conocimiento), el conocimiento, en sí mismo, maximiza nuestros recursos y mejora nuestro aprendizaje y adaptación a las situaciones que nos plantea la existencia.
Por lo menos al principio, el entrenamiento es más eficaz si es guiado individualmente. Cada persona se acerca a ella desde un lugar diferente y con una motivación particular. Como en todas las facetas de la vida, podría parecer que hay personas más dotadas para ello y efectivamente las hay; no obstante, cada persona esconde en su interior el germen de una forma de inteligencia original que puede ser desarrollada. Hay quien mantiene su atención fácilmente en el proceso respiratorio y hay quien lo hace más fácilmente sobre un sonido o una imagen. Hay personas extremadamente sensibles a los contenidos propioceptivos y otras más proclives a identificar y mantener en su punto de mira una emoción o una idea.
El desarrollo de las capacidades innatas del individuo son la puerta de acceso más lógica al proceso meditativo. Cuanto más acertadamente enfoquemos nuestra atención, más eficazmente se desarrollaran las habilidades que dan poder a la persona. Al dirigir estos recursos internos en la dirección adecuada se multiplican las posibilidades de aprendizaje y realización personal.
Cuando comenzamos nuestro aprendizaje es normal que cojamos prestadas estrategias que han sido útiles para otros. Sin embargo, si nos limitamos a emular otros comportamientos y no las ponemos to the service of our own features, nuestro aprendizaje se detendrá bruscamente. Esto es lo que pasa cuando copiamos al pie de la letra las estrictas indicaciones para meditar que nos dan los textos antiguos.
El proceso meditativo en un contexto terapéutico lo definimos como un proceso de re-conocimiento, afirmación y autoaceptación radical. Para mí, esto es de vital importancia porque en los procesos educativos normalmente se penaliza el error y se comparan resultados y no se refuerza lo suficiente el éxito ni la exploración de las capacidades particulares.
Dedicamos mucho esfuerzo a desarrollar aptitudes para las que no tenemos una predisposición natural pero que son premiadas por encima de otras. Asignamos al error un valor negativo que nos desvaloriza, desmotiva y nos conduce al fracaso. Pedimos peras al olmo, sí, pero también bellotas al manzano, sobre todo, cuando hay cerdos que alimentar.
Hay personas con capacidades excepcionales que pasan por mediocres. No fracasan las personas, fracasan los sistemas educativos y lo padecen las personas. No es que no puedas hacerlo, es que aún no has encontrado la manera de hacerlo.
(Este artículo continuará próximamente)
Jose Manuel Vazquez. Teacher and trainer of yoga and founder of Organic yoga.

Start of the nuevos Cursos de Formación 2016-2017 para instructores y profesores de Yoga, en octubre.

Contact: 91 310 51 81 / info@yogaorganico.org