Inspiring interview: Paul d'Ors 3
This is the third part of the inspiring interview dedicated to Pablo d'Ors, author of Biography of silence. It is a co-production of YogaenRed and Aomm.tv. (See the) first part and second (part)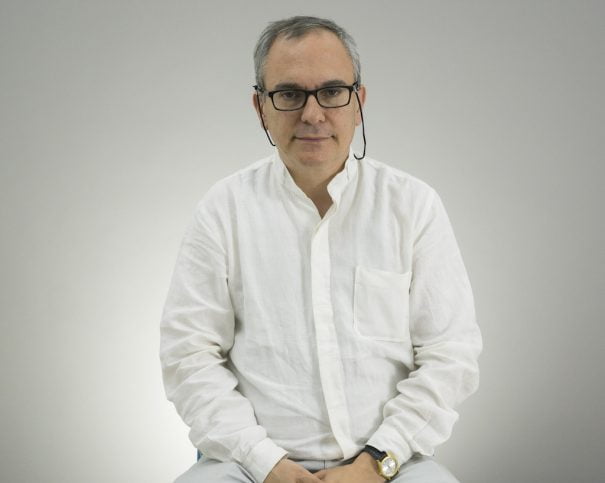 In this third chapter of the Inspiring interview dedicated to Pablo D'Ors, The transformation and death. This writer and priest offers us great answers to the questions that we are all human beings:
¿Has founded the Association Friends of the desert, are what are their objectives?
Is there a way to achieve a more humanized and solidary world?
When it arrives at the end of the life, what is it more important?
What to think of those deaths accidental, premature or surrounded by pain?
Do meditation teaches us to die?
How can we help and help us to die?
What do you think of the spirituality without religion, without dogmas, as the yoga?
Where do you think to that the spirit will when the body dies?
What is your message to find the path to fullness?
Isn't there an inner master?
The three videos
You can see the videos earlier in these links:
-First part: learning to live: Would what come to learn to this world?, would what lessons more valuable us gives it life?, would where is is it happiness?, would what us teaches the suffering?, would what is a life made?, would how know what road spiritual choose to arrive to the self-realization? What is spirituality, devotion, the mystery?
-Second part: meditate, the Inner Temple: Be considered a search spiritual? Meditation and prayer contemplative, in what differ and why? How to help him and help the meditation and silence? Who is God to Pablo d'Ors and where? His book "Biography of silence" has sold more than 100,000 copies, how this unusual success?
As you sense, these three videos that we give free Aomm.TV and YogaenRed are real gems of spiritual wisdom. Don't miss them!
About Paul of ' Ors
Grandson of the essayist and critic of art Eugenio d'Ors, was a disciple of the monk and theologian Elmar Salmann.
After graduating in New York and studied philosophy and theology in Rome, Prague and Vienna - which specializes in German language and literature, is doctor in Rome in 1996 with a thesis entitled Theopoetics: Theology of the experience literary. It is ordained a priest in 1991, and aimed at the Claretian Mission in Honduras, where displays an evangelizing and social work. Back in Spain, he combines his pastoral work with a teaching as Professor of dramaturgy and theological aesthetics in various universities in Spain and Argentina. After meeting the Jesuit Franz Jalics, in 2014, he founded the Association "Friends of the desert", whose purpose is to deepen and spread the contemplation from a Christian strain. Shortly after he was appointed Counselor of the Pontifical Council of the culture by express designation of father Francisco.
His career as a novelist began in 2000. Between 2001 and 2007 he reconciles his creative task with the literary criticism in the cultural supplement of the newspaper ABC. His novel Adventures of the printer Zollinger It is adapted to the theatre and staged in 2011 in Italy. All his works, mainly related to the literature of Franz Kafka, Hermann Hesse and Milan Kundera, have been very well received by critics. The public recognition get you with your Trilogy of silenceformed by The friend of the desert (Anagrama, 2009-2015), the critically acclaimed Biography of silence (Siruela, 2012), which remains a true publishing phenomenon, and The forgetfulness of itself (Pre-Textos, 2013), a tribute to Charles de Foucauld, hermit in the Sahara and Morocco Explorer, who is considered so spiritual son. The Gutenberg Galaxy publishing, who published in 2015 its Against youthselected by TodoLiteratura as the best novel of the year, has undertaken the edition of his complete works.
Currently, type and the network of meditators "friends of the desert".
http://pablodors.blogspot.com.es/
'Inspiring interviews' collection
The collection ' Inspiring interviews. Great responses from masters to teach us to live ' is a series of video interviews from the collaboration of YogaenRed withAomm.TV. In previous chapters, which you can find in our Video library or just by typing Interviews inspiring in the search box of YogaenRed, You can watch interviews withRamiro Calle, Juan Manzanera and Beatriz Goyoaga.
Our thanks to Pablo d'Ors, Olga Cebrián and Olga Castañeda of Aomm.TV, the producer Iconik and The Yoga Shala.