Books / Kundalini Yoga for pregnant women, of Gurmukh
From the hand of Gurmukh, one of the most recognized yoga teachers internationally, comes a book full of wisdom, information and inspiration for a pregnancy based on the physical doctrines and spiritual of kundalini yoga. Edit Kitsune Books. PRICE: 17,95€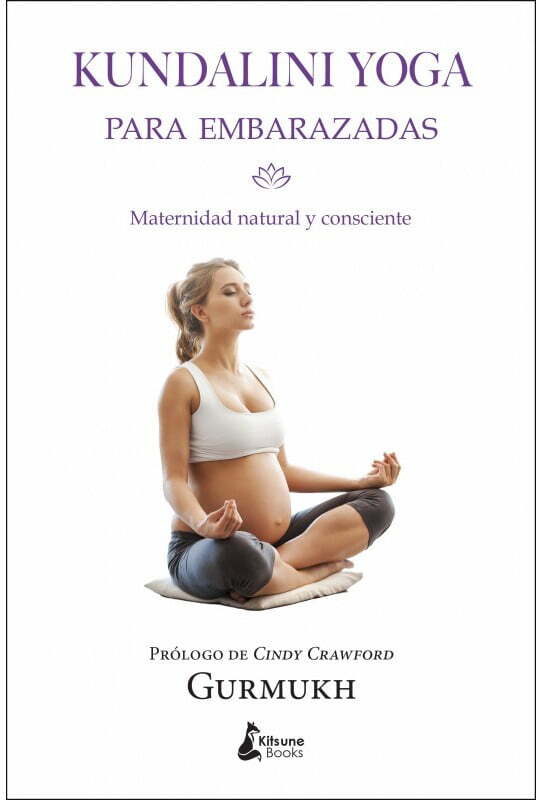 In it are found meditations and exercises, illustrated and explained step by step, to help to them pregnant of form physical, mental and spiritual. All this according to a program designed to get results real in the minimum time.
The book is divided following each trimester of pregnancy, as well as childbirth and the coexistence with the baby. Gurmukh, with his kind, wise and comforting voice, offers meditations, exercises and asanas of yoga to meet the many needs of pregnant women and new mothers help overcome physical changes caused by pregnancy. It also helps you to explore themselves and correct the unconscious attitudes toward pregnancy, childbirth, and the upbringing of children.
As well as, Kundalini Yoga for pregnant provides them tools to have a pregnancy healthy and happy while is established links with your couple, all encouraged by the compassion and the prosperity. This will help them to regain power and will make them feel full of potential for change.
The Gurmukh yoga studio is extremely famous. Madonna, Courtney Love, Gwyneth Paltrow, Annette Bening and Rosanna Arquette have children to classes private with Gurmukh. However, Gurmukh rejected convert is in a master private of yoga for stars and keeps your Studio open to the public.
Synopsis
This book is a treasure for those women pregnant that, practice or not yoga usually, want to find in the practice of the kundalini a helps to cope with them changes physical and emotional of the pregnancy.
With a wise and comforting style, the author offers meditation, breathing exercises and yoga-asanas, easier and safer to perform, which respond to the needs of physical, mental and spiritual guide for expectant mothers.
The author
Gurmukh Kaur is an of them pioneers of the yoga Kundalini and of the techniques of connection mind-body-spirit. In Los Angeles, he founded the first specialized center of Kundalini and meditation of the world, a center he attended numerous celebrities Hollywood such as Cindy Crawford, Madonna or Courtney Love.
One of the most recognized yoga teachers, disciple of Yogi Bhajan, who has already published two books and three DVDs.