All about the Chakras and their power, in this course
El objetivo del curso es darnos la oportunidad de crear un mapa que nos permita conocernos, disolver lo que no nos permite ver y de esta forma despertar todo el conocimiento que ya habita en nosotros. Comienza el 22 de octubre en Madrid (Escuela de Las Tablas).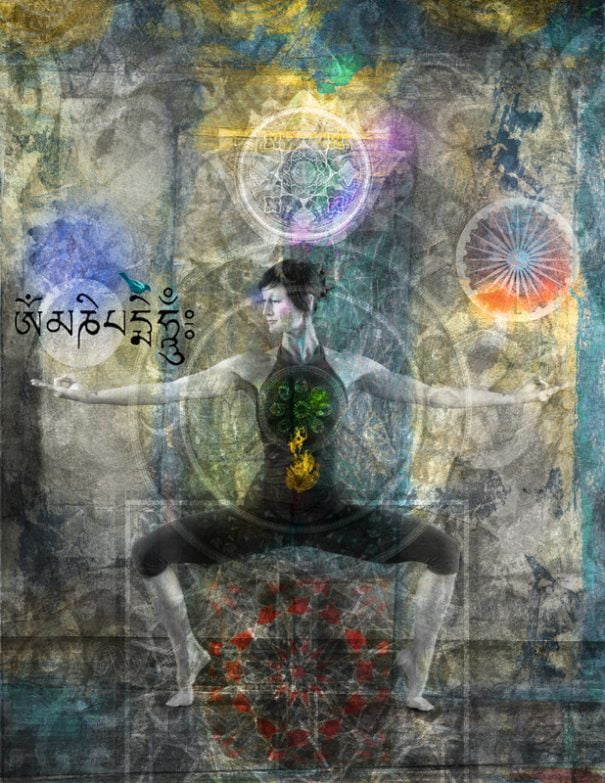 Es un curso dirigido a todos los practicantes, profesores de yoga y futuros profesores con un sincero deseo de explorar y encontrar.

 Se desarrollarán prácticas de asanas, pranayama y meditación, por lo que sería conveniente tener un mínimo de práctica en estos campos.
El curso se desarrollará a lo largo de todo el año, un sábado al mes, de 10.00 a 14:00, y acabará en junio de 2016, con un total de 9 encuentros.
Es aconsejable asistir a todos los encuentros o talleres, ya que cada uno de ellos se dedicará al estudio de un centro psíquico o chakra determinado y las prácticas de asanas, pranayama y meditación que le corresponden, para que cada alumno pueda repetirlas de forma diaria y constante.
Chakras and dates
22 octubre: Introducción general

12 noviembre: Ajna

19 noviembre: Mooladhara

21 enero: Swadhistana

11 febrero: Manipura

11 marzo: Anahata

1 abril: Vishuddi

6 mayo: Bindu

10 junio: Sahasrara
Retiro de fin de curso (opcional): 30 de junio y 1 y 2 de julio.
Where: Escuela de Yoga de Las Tablas. C/ Isabel Colbrand 10-12.Madrid

Imparte el curso: Hiria Bernal

More information: T 810101082 (has no extra cost)
http://www.escueladeyoga.org/index.php/talleresc/curso-de-chakras-2016-2017-detail