Kimberly Haynes, waking consciousness through music
Awaken me (Wake me
) es el nombre del álbum debut de esta cantautora de New Age nacida en California que utiliza la música como forma de sanación, invitando a descubrir un espacio sagrado y profundo del corazón, en el ambiente de la New Age, World-fusion, Folk y Pop liviano.
Writes Paul Rego.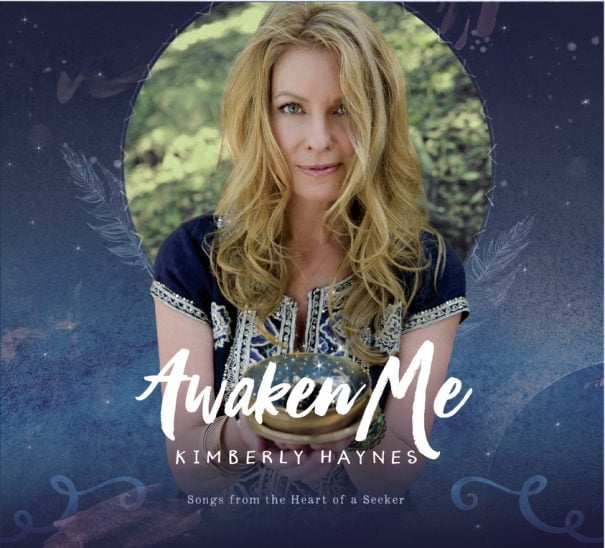 Kimberly Haynes es una mujer consciente producto de este tiempo, conectada con los conceptos universales de la espiritualidad y en posesión de una hermosa y potente voz capaz de reflejar a su consciencia despierta y la conexión con los valores relacionados con la Tierra, con la sanación, la compasión y la elevación espiritual.
Además de las canciones devocionales u oraciones en forma de canción, en las que Kimberly demuestra su versatilidad y experiencia en diversos campos de la canción y de la música, la presencia y amplia intervención del consagrado productor independiente y multi-instrumentista David Vito Gregoli in the process of Awaken me aporta una amplia gama de instrumentos como guitarras (acústicas con cuerdas de acero y de nylon, eléctrica, de 6 y 12 cuerdas), el charango de América del Sur, bajo, mandolina, cítara, banjo, piano (acústico y eléctrico), sintetizador, udu, batería, percusión, campanas, flautas (nativa americana y otras), gopichand hindú y kalimba. Haynes añade, además, coros, panderos y percusión.
En su búsqueda personal, Kimberly Haynes se conectó a temprana edad con la percepción del desarrollo de la consciencia y llevó consigo ese llamado, relacionándose con aspectos culturales y rituales de diversa índole. Su apertura le permitió y permite formar parte de diversas comunidades realizando rituales de sanación en los que utiliza la voz como puente para su práctica.
Además de su exploración y la realización del estudio y la práctica académica en el mundo del jazz, la improvisación y la composición, Haynes comenzó hace 15 años el intenso estudio de la música sagrada de todo el mundo. Simultáneamente, completó cinco años de aprendizaje de sonidos sanadores mientras descubría el mundo de las prácticas chamánicas de Perú y las ceremonias de su realización. Es a través de esta disciplina, con la que pasó cinco años en su propio proceso de curación profunda, que aprendió a usar su voz junto con instrumentos sagrados, con la intención de facilitar la curación para los demás. Este poderoso trabajo dio lugar al inicio de ejercicios privados de múltiples facetas, que combinan clases de canto con las prácticas chamánicas y sesiones privadas de sanación.
Awaken me (Wake me), subtitulado "songs from the heart of a seeker" es un viaje musical de descubrimiento, de sanación, de crecimiento personal y de devoción en un clima de belleza acústica, variedad rítmica y riqueza cromática e instrumental.
It is available to be downloaded online
Paul Rego. Crítico musical. Profesor de Yoga. Masajista-Terapeuta integral. Diplomado en Medicina Ayurveda de India.
http://yogasinfronteras.blogspot.com