Teacher training Yoga Sivananda: we speak with Chandra
Yoga en Red entrevista a Chandra, profesor en el c

Urso of teacher training yoga Sivananda in Spain, which will take place in Lacasatoya, Madrid, Zaragoza, from August 15 to September 11, 2016.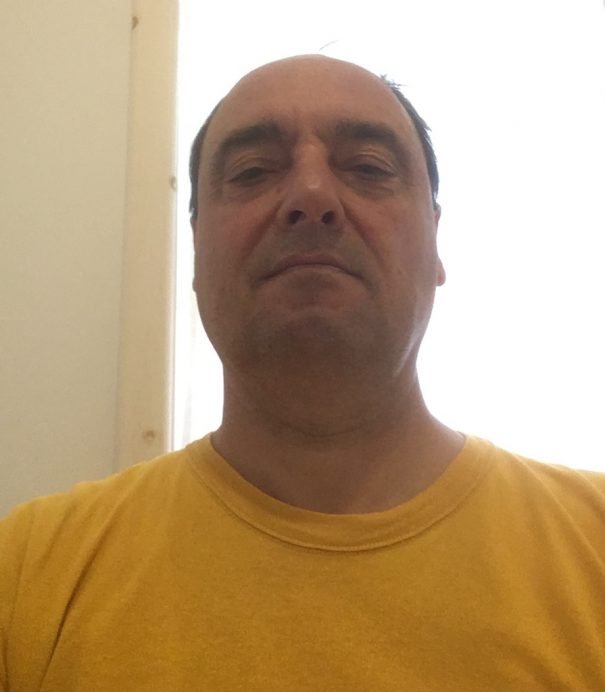 Swami Vishnudevananda It has retained in training the traditional Indian system of the Gurukula, in which the teacher and the student live together in the Ashram. Through contact with the teacher, the pupil opens physically and mentally and acquires a great experience of Yoga, which will later forward to others, in his capacity as Professor. In order to create favorable conditions, initial and advanced training is carried out exclusively through intensive courses in the ashrams.
The Sivananda Vedanta international Yoga centers were the first to provide training courses for teachers of Yoga in the West.
This summer, like the previous ones, the Sivananda Yoga teacher training ashram moves for almost a full month to La Casa Toya, in Madrid, Zaragoza.
Yoga network want to introduce the teachers and teachers of this veteran course.
Chandra es Yoga Acharya en los Centros Sivananda de America de Sur y veterano profesor en el curso de formación de profesores de yoga Sivananda (Training Teachers Course).
Question: what is his contribution "special" as Professor to the TTC?
Pertenecemos a una Escuela de Yoga tradicional. Nuestros maestros no inventaron ningún tipo de yoga sino que practicaron y vivieron en profundidad el yoga de las Escrituras Védicas. Nuestro maestro directo, Swami Vishnudevananda, tuvo la visión y capacidad para concentrar en un mes las enseñanzas básicas de su maestro Swami Sivananda en sus años de Gurukula, el formato tradicional de la transmisión del conocimiento en el que el estudiante o discípulo convive con el guru o maestro.
Lo hizo por la necesidad occidental del tiempo disponible de vacaciones, de trabajo o estudio que disponemos, que no es mucho. Esta formación básica es la que experimentamos todos los profesores de yoga que damos clases de Yoga en la Organización Sivananda.
Después hay un segundo nivel de estudio y práctica que denominamos Curso Avanzado de Profesores de Yoga y un tercer nivel de Practica Espiritual (Sadhana) basado en la propia Sadhana de Swami Vishnudevananda, la Sadhana Intensiva. Esta es la estructura de la formación que compartimos.
¿Qué aportación especial puedo realizar a este primer curso? Todos los profesores de la Formación de Profesores de Yoga Sivananda intentamos mantener la enseñanza de nuestros maestros, en forma lo más auténtica y sincera posible. En mi caso trasmitir, como discípulo que ha tenido la bendición de recibir las enseñanzas de yoga directamente de Swami Vishnudevananda: su espíritu, su humildad, su sencillez vital, su sentido práctico de la vida.
What is it main that expected to transmit to the students of this course?
Contactarlos con los maestros y la enseñanza del yoga en su universalidad, sin dogmatismo, para que se encuentren a sí mismos y puedan encontrar paz y trasmitirla a la sociedad. Estamos muy necesitados de paz.
De su dilatada experiencia de profesor de los Cursos de Formación de Yoga Sivananda, ¿qué es lo que más valora?
Desde muy joven, desde mi primer contacto con Swami Sivananda, me apasionó y admiré su universalidad, su respeto, su delicadeza ante el pensamiento, sus creencias y su constante percepción de la vida siempre como estudiante. Su ausencia de dogmatismo. Algo que buscaba. Nunca pude entender una espiritualidad enseñada en exclusiva a un pueblo elegido.
What do you think that this type of intensive course of other training courses the difference?
Que es un curso internacional que avala al profesor en cualquier parte del mundo. Fue el primer curso de Formación de Profesores de Yoga en Occidente que se impartió en formato Gurukula. Tres periodos intensivos concentrados sólo en la experiencia pura del Yoga.
Este curso pertenece a un linaje espiritual maestro-discípulo muy reconocido en la India y todo el mundo.
Un recuerdo, una anécdota que atesora especialmente, de alguno de los cursos pasados en Aluenda.
Adoro la localidad de Aluenda y sus alrededores de Calatayud en Zaragoza, Es un lugar muy apropiado, en el cual hace años realizamos este Curso de Formación de Profesores en España. Cada grupo posee su carisma.
Recuerdo especialmente un poema espiritual de una estudiante, con grandes problemas físicos, que nunca faltaba a las distintas actividades del programa. Era un poema en el que compartía su experiencia meditativa.
Would you like to see pictures of the experience of the teacher training course?

More information and reservations at: http://www.sivananda.es/curso-de-formacion-de-profesores-de-yoga-en-espana

Centre international de Yoga Sivananda Vedanta of Madrid. T 913615150

https://www.facebook.com/yoga.sivananda.madrid