Teacher training Yoga Sivananda: talking with Swami Dayananda
Yoga in network interview to Swami Dayananda, Professor in the cUrso of teacher training yoga Sivananda in Spain, which will take place in Lacasatoya, Madrid, Zaragoza, from August 15 to September 11, 2016.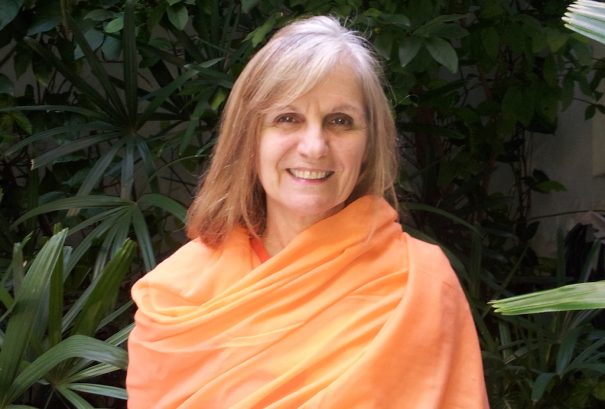 Swami Vishnudevananda It has retained in training the traditional Indian system of the Gurukula, in which the teacher and the student live together in the Ashram. Through contact with the teacher, the pupil opens physically and mentally and acquires a great experience of Yoga, which will later forward to others, in his capacity as Professor. In order to create favorable conditions, initial and advanced training is carried out exclusively through intensive courses in the ashrams.
The Sivananda Vedanta international Yoga centers were the first to provide training courses for teachers of Yoga in the West.
This summer, like the previous ones, the Sivananda Yoga teacher training ashram moves for almost a full month to La Casa Toya, in Madrid, Zaragoza.
Yoga network want to introduce the teachers and teachers of this veteran course.
Swami Dayanana is co-director of the Centro Sivananda de Buenos Aires and veteran Professor in the course of training for teachers of yoga Sivananda (Traning Teachers Course).
Question: what is his contribution "special" as Professor to the TTC?
The present will be the ninth consecutive year as a teacher in Spain (TTC) teacher training course, but I find it difficult to find a "special" contribution that you have made as a teacher over the years.
The course has been designed so perfectly by our teacher Swami Vishnudevananda only thing special I could contribute personally as a teacher is love for yoga and his teaching, trying to be a suitable instrument. And this for transmit what Swamiji established in form accurate, based is in the more pure tradition of the yoga, received from his master Swami Sivananda.
The answer could be ambiguous without considering how you can define an appropriate instrument. I think that the definition comes from the response of students and not the ego of the professor. The adaptation to a discipline of study and work and the process inside that is develops in each one of them make necessary that feel trust in their teachers and find in them support and guide. Every day students are telling us if we act or not as appropriate instruments.
What is it main that expected to transmit to the students of this course?
In addition to the target obvious of a training integral to teach yoga, there is always an expectation top that us was bequeathed by our master and is it of form people who value peace and understand yoga as a philosophy to achieve it. Swami Vishnudevananda had the vision of set this course to form leaders for the peace, knowing and having proven with his life that the road of the yoga leads to find that peace inside that can transform to who it obtains and to many people to its around.
His extensive experience of Professor of the Sivananda Yoga training courses, what they most value?
An of them things that more value of the course is the possibility of see the transformation that is produces in the students along a month. Upon arrival they are people among which are noticed major differences from one to another, while at the end of the course, it is a group that found that "unity in diversity" that yoga proposes and is like a mantra for us.
What do you think that this type of intensive course of other training courses the difference?
What most distinguishes this course of other training courses is its feature in a situation of withdrawal that allows a deep immersion in the learning and practice.
Is an experience personal deep based on her experience direct rather than in the learning intellectual. It's "live" all aspects of yoga sharing these experiences with the teachers of the course. With this method the assimilation capacity increases because you experience directly which is studied. An intense work program seeks to cover different subjects that make training and stimulate all the potentialities.
A memory, a story that holds especially for any of the courses in Madrid
There are many memories of special moments during these nine years, funny anecdotes and emotional moments. Each course is equal and at the same time completely different to another. People are also equal in essence although so different externally.
Think that the remember more beautiful of each year and that I still amazing despite having it lived so many times, is the effect integration and harmonization of the practice.
Is impossible not dream with transfer this experience to the world entire.
Would you like to see pictures of the experience of the teacher training course?

More information and reservations at: http://www.sivananda.es/curso-de-formacion-de-profesores-de-yoga-en-espana

Centre international de Yoga Sivananda Vedanta of Madrid. T 913615150

https://www.facebook.com/yoga.sivananda.madrid