Interview with Srivatsa Ramaswami: "each person should discover how is your relationship with the Yoga"
In September of this year first visit Spain Srivatsa Ramaswami. Who is this man? What it has to offer? Not only was a disciple of T. Krishnamacharya for 34 years, also is probably the student to more time studied with the teacher after his own family. Interview with Pablo Alonso for Yoga network.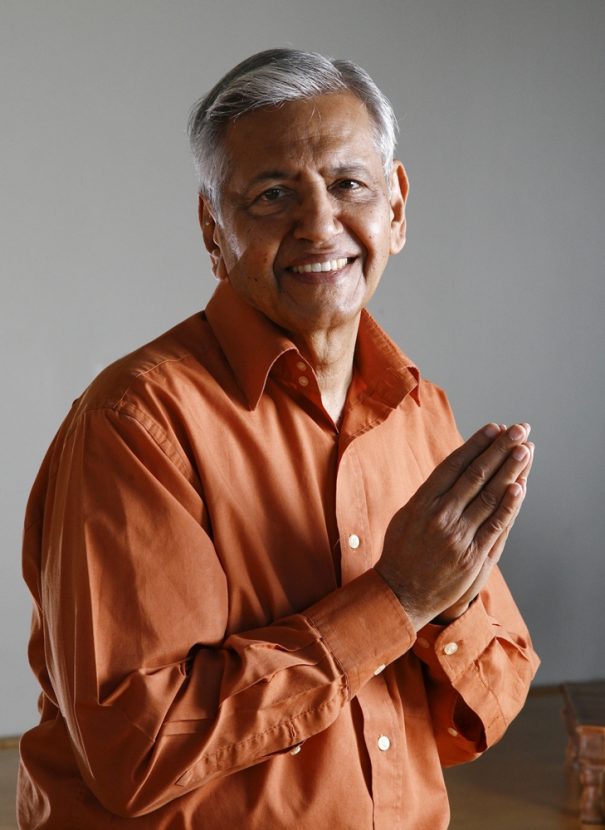 Yoga teacher for 20 years in the prestigious school of dance and music Classical India Kalakshetra in Chennai (India), leads the teachings to various institutions and hospitals. He accompanied his master in numerous conferences and events related to Yoga and Vedic chant. He is the author of three fundamental books for any student of Yoga: The complete book of Vinyasa Yoga, Yoga for the three stages of life and Yoga beneath the surface, as well as several articles in prestigious international journals) The Yoga Times, Namarupa, Yoga Journa(l).
Known around the world, has transmitted its work in Vinyasa Krama, their extensive knowledge on the Yoga Sutras Patanjali, internal organs, Vedic chant, on the text Samkhya Kariya, in the United States, where she lives, India, Canada, England, Germany, etc.
From September 24 to October 8 will be in Madrid, invited by Dharayogawhere he taught an advanced program of Vinyasa Krama Yoga Sutras, pranayama and internal organs. Taking advantage of that it is the first time that imparts this program in Europe, we wanted to talk with Srivatsa Ramaswami about his vision of Yoga and his experience along the great master T. Krishnamacharya.
Question: Tell us about your guru T. Krishnamacharya and did you...
I have a brother with certain disabilities and to my father you had preferred a Professor of Yoga that came of Mysore and was giving class of Yoga in a University in Chennai (Madras). My father you knew and you invited to come to House and teach Yoga to my brother. Gradually it ended up giving class to all the members of my family. This lasted five years in which came five days a week at home to teach an hour and a half.
Eventually my father left classes but I continued. Later I started to receive class at home and this lasted many, many years.
What was your first impression of him?
It seemed a little severe, but when he began to teach my impression changed. What most attracted me was how he taught breathing in the vinyasas, was very clear in the instructions. And also the quantity and variety of vinyasas who was able to teach. From the first class I realized that Yoga was very different from that practiced in India at that time.
On one occasion, I decided to try with other teachers, but then I realized that there was no comparison possible. I think that there I began to be aware of the value of the dimension of my teacher.
You mention that Krishnamacharya recommended to maintain four asanas on a regular basis for a long time.
In fact in the early days recommended keep ten positions long. Then I remember that He insisted on keeping four positions long on a regular basis, to get more benefits. He explained that each posture has a time of permanence; some it is convenient to keep them for a long time and others are practiced as transition poses. Every asana has its characteristics and it is important to respect them.
Every day made us practice Maha mudra, Paschimottanasana and Sarvangasana, Sirsasana. We had to keep them between 5 and 10 minutes to get the maximum benefit. It was the only thing that kept equal for everyone, the rest of the practice was individual and tailored to the personal needs of each student.
Can you describe Vinyasa Krama, the system that you teach?
The term Vinyasa means "art", Krama is "order". Vinyasa Krama means practicing Yoga as an art. That is why there are so many movements. The range of movements that the body can make covered by the definition of asana. Through the movement and the breathing agree to various and numerous parts of the body taking prana and rakta (blood) and nurturing them woven to a level very deep.
Vinyasa Krama is a system in which practices a number of movements that lead to an asana main, variations and this asana accompanied by a proper breath main contraposturas. There is a breath appropriate to each movement; Thus the mind focuses on the breath taking us to the State of Ekagratha (concentration at one point). Those are the main differences between Vinyasa Krama and other methods.
Sequences and postures that are taught are progressive and gradual, so each person can adjust the practice needs. Not intended that all students reach the end position, but that they are exploring travel and discovering where can reach while maintaining a proper breathing and especially the State of Ekagratha.
You taught for years at the art school Karnático Kalakshetra. Do you think that a yoga teacher can form in the current programs of a limited number of hours?
Is difficult to summarize the teachings of Yoga; something that requires a constant study can not be taught in days or months. When I moved to the United States, I began to offer a 200-hour training program, but I realized that it was insufficient. For this reason now teach a program advanced where, starting from basics, delve into the study of asana, vinyasa, pranayama and basic theoretical aspects as the incidence of the practice of Yoga in the internal organs and the Yoga Sutras Patanjali... All the teachers of Yoga should know in depth the Yoga Sutras.
Teach Yoga part of learning; some Yoga students feel the need to teach and others are not. In any case the study of Yoga is as extensive as life itself.
That differences found between teaching in the West, and teach in the India?
I find that each person is different from another, no two equal people, so each one has their own needs and characteristics.
In Chennai I was class dancers, young and very elastic, they could do anything with the body! I also gave class in hospitals for people with various diseases, many times could hardly practice asanas, so we insistíamos more on Pranayama,... Dharana Yoga offers so many possibilities!
Currently are students of different ages and physical conditions; I I am transmitting the technique and the knowledge that my teacher taught me. Each person must discover how is your relationship with the practice of Yoga, how far want, where you want to evolve. Yoga is a relationship.
Pablo Alonso currently transmits the teaching Kundalini Yoga (as Yogi Bhajan taught it), Hatha Yoga, Niñ@s Yoga and Yoga for teens in Dhara Yoga.