Respiration, a great ally
Mientras hay cuerpo, hay respiración. La vida se abre con una inhalación y se cierra con una exhalación. Respiramos de quince a viente veces por minuto. Es la fuente de vida, el hálito primordial, la fuerza vital que hace posible todos los procesos físicos y psíquicos y el nexo entre el cuerpo y la mente. Escribe Ramiro Calle.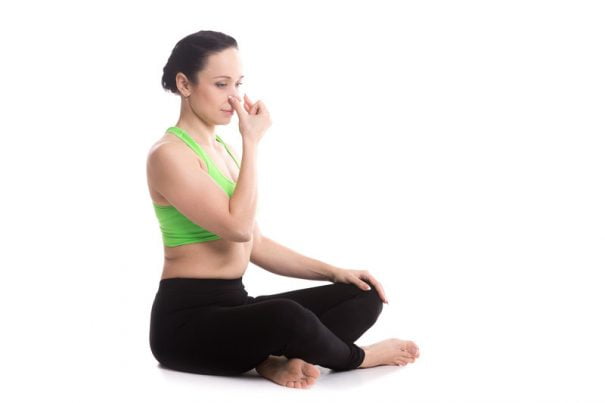 Es un proceso involuntario, pero que puede hacerse voluntario; una función mecánica, pero que puede hacerse consciente. Su relación con la mente es tan estrecha que en la sabiduría del yoga se ha dicho que la mente es jinete y la respiración es el caballo. El control de la respiración conduce al de la mente y el de la mente al de la respiración.
The nutritional essence of breathing is known with the word Prana. Es la potencia vital. Ni un gesto, ni una idea, ni un pensamiento o movimiento es posible sin prana. A través del dominio de prana, yoguis avanzados influyen sobre el corazón, el pulso y el metabolismo.
La respiración es la más importante fuente de prana; otras lo son la alimentación, el sueño, el descanso y las impresiones mentales y emocionales. La respiración consciente y profunda tiene por objeto abastecer al practicante de mayor cantidad de prana o fuerza vital. Fuerzas psicosomáticas pueden ser controladas mediante el dominio del prana.
El prana es también el "cordón" energético con la energía cósmica. La persona es un universo en miniatura o réplica del universo. Este microuniverso que somos está realimentado por prana. Sin prana, la muerte sobreviene; cuando prana no circula bien, hay una ruptura del equilibrio psicosomático y surgen determinadas enfermedades.
Hubo una escuela de yoguis, los pranavadins, extraordinariamente versados en el manejo del prana. Segun ellos, sin ejercicios de pranayama no hay verdadero yoga. El prana es también uno de los elementos vitales, como lo son la tierra, el agua, el fuego o el éter. El prana-vayu es el elemento aire y cursa por los conductos energéticos. Además de la fisiología normal, para los yoguis hay una fisiología sutil y el cuerpo físico se ve correspondido por el cuerpo sutil, con sus respectivos centros y canales de en energía.
La energía cósmica se conoce por Shakti, y ésta se manifiesta en el ser humano como prana o fuerza vital y como simiente de iluminación o Kundalini. Prana es dinámica y Kundalini es estática. Hay una estrecha conexión entre la mente, la respiración y la fuerza sexual. El yogui aprende a reorientar estas tres potencias, así como a desarrollar ese germen de Sabiduría o Iluminacíon que es Kundalini. Cuando Kundalini se va desplegando, permite al practicante escalar a dimensiones más elevadas de consciencia. El tiene que activar y dirigir idóneamente el prana y poner los medios y técnicas para el despertar de esa bella durmiente que es Kundalini y que al desplegarse muta la psique del aspirante y abre el ojo de su entendimiento correcto.
El prana es la fuerza que hace posible el funcionamiento de los órganos sensoriales y los órganos de acción. Es el ánimo (ánima) y el aliento, y cuando uno se siente escaso de ellos suele expresarse como "estoy desanimado" o "estoy desalentado", pero si en cambio uno se siente bien, dice "estoy animado", y es que cuando el prana funciona adecuadamente se siente estimulado el tono vital. Así es de importante prana en nuestras vidas.
Es también poder interior, y muchas de las técnicas del yoga (asanas, pranayama, savasana, meditación y otras) tienen por objeto la acumulación y distribución de prana. Por un lado, pues, tenemos que abastecernos de prana y, por otro, evitar sus fugas, que vienen dadas por agitación, disgustos, preocupaciones, obsesiones y la deficiente atención a las fuentes de prana.
El yogui trata de servirse de la sabia utilización de prana para estar fuerte y poder llevar a cabo the interior work that allows you awaken Kundalini y conseguir estados superiores de consciencia que le acerquen a la Liberación, o sea a ese estado más allá de la actividad egocéntrica y que le hace percibirse a uno como la Totalidad.
Calle Ramiro

More than 50 years has been Calle Ramiro teaching yoga. He began teaching at home and created an Academy of yoga correspondence for all Spain and Latin America. In January of l971 opened its Yoga Center Shadak, that have already passed more than half a million people. His 250 published works include more than fifty devoted to yoga and related disciplines. He has made Yoga the purpose and sense of his life, having traveled a hundred times to India, the homeland of yoga.

Watch the Calle Ramiro Facebook:
https://www.facebook.com/pages/Ramiro-ACalle/118531418198874