Summer recipe: cold avocado and Apple cream
How not usually crave much being in front of the stove heat time, we thought this quick and delicious recipe to make again and again this summer.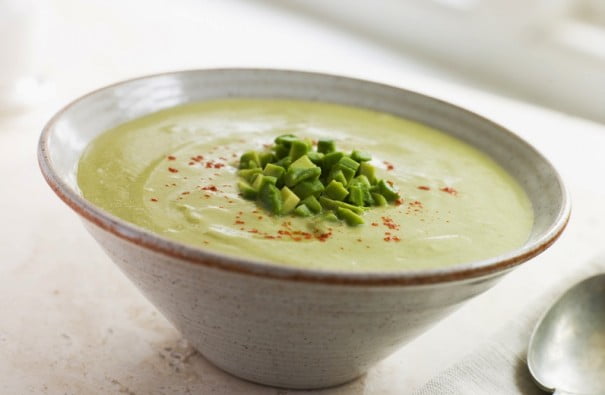 Ingredients:
2 ripe avocados
1 Green Apple (preferably Granny Smith, which is a little acidic)
2/3 tablespoons oil
Salt
A lime juice
700 ml of water (depending on the consistency you want him to give)
Sprig of celery (optional)
Mint or Mint or coriander (depends on taste)
Preparation:
Cut Avocados in half. Turn each half to one side and separate the two halves. Remove the bone, remove the pulp with a spoon and put it in the Blender jar.
Peel the Apple, remove the heart, seeds and cut into pieces. Squeeze the lime. Introducing the Apple in the jar ass'y, along with avocado.
Wash the mint leaves. We add them to the Blender along with the water tumbler. Season and grind. We are looking for a velvety texture.
Let stand the cream for a couple of hours in the fridge.

Did you like this article?
Subscribe to our RSS so you don't miss anything