How to deal with the fear of the unknown
Al principio de nuestras vidas la ignorancia es un consuelo. Estamos acostumbrados a ser como somos y a la forma en que percibimos la vida… Simplemente, no conocemos otra cosa; las cosas son "como deben ser". Pero pronto aparece la incertidumbre.
Writes Swami Mukti.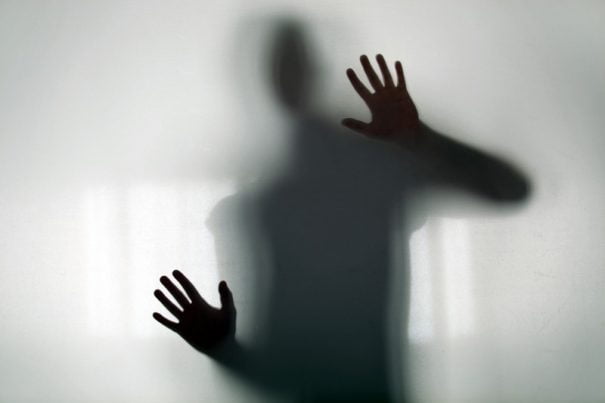 Sin embargo, como ya sabes, la comodidad no dura para siempre: la vida nos ha estado enviando señales de algo más.
Un niño que construye un castillo de arena en la playa se siente satisfecho de la estructura que ha levantado, pero cuando llega la marea y se lleva el castillo por delante, al niño le invade un sentimiento de tristeza.
Nos hemos acostumbrado a nuestro día a día, a las circunstancias externas con las que tenemos que lidiar en nuestra familia, en la sociedad y en el trabajo. Pero cuando las cosas no salen como esperamos, o aparecen obstáculos en nuestro camino, nosotros también nos decepcionamos.
La primera reacción a lo desconocido suele ser el miedo, y el apego que tenemos a esa forma inicial de vivir puede volverse más fuerte.
El miedo y el hecho de resistirse a lo desconocido aparecen con tal fuerza que nos impiden vivir experiencias y expresarnos como de costumbre, encerrándonos en un falso sentimiento de seguridad.
Lo Desconocido está ahí para ser conocido. Hay que explorar para poder disipar todos los pensamientos y sentimientos infundados que nos neutralizan y no nos dejan crecer.
Hold a meditative pose ante la vida podría ser una solución.
Cuanto más se expanda nuestra consciencia, más cambiará nuestra relación con el miedo. De manera que empezamos a ser testigos de ese temor, como si se tratara de una actividad al aire libre o de una actuación sobre el escenario, en lugar de dejarnos llevar y quedar paralizados por los pensamientos negativos.
We are aware that los temores no son más que un producto de nuestra propia imaginación.
Asimismo, recuerda que el miedo es una energía, igual que el entusiasmo. Podría ser un indicador de que estamos a punto de hacer algo realmente importante para la evolución de nuestra alma.
En lugar de paralizarnos por el miedo, hay que dejar de pisar el freno que dirige esa energía, y tratar de reconducirla de una manera positiva para seguir adelante.
¿Quieres pasarte toda la vida preguntándote: ¿Y si…?
Aprovecha todas las posibilidades que te ofrece lo desconocido, confía y sigue adelante.
Es después de dar el primer salto cuando aprendemos a extender las alas.
Así que, a disfrutar del vuelo.
PD: Si un compañero, cliente o amigo está luchando para sacar su pie del freno, por favor, comparte este texto. Podría ayudarles a seguir adelante!
Swami Mukti es orador y mentor internacional que entiende y transmite el yoga como el arte y la ciencia de vivir con positivismo. Director of Light Mind.
The course those 5 pranas. Convert you in your own healing.

Swami Mukti taught this course of the 30 of September to the 2 of October in Dharma Yoga.

More information: http://www.dharmayogarubi.com/blog