Three vital aid of Yoga - part 2
How Yoga helps to overcome the disease and, in particular, to heal cancer? Along three deliveries, Raquel Webb, responsible for the international Yoga school in Cadiz and Seville, shares his experience and his own investigation into what she calls 'the three vital help of Yoga'. (See here the) first part)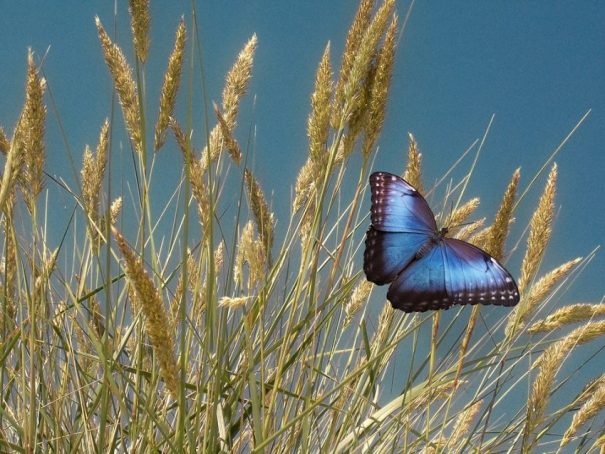 Cancer stole my breath, Yoga returns me day by day. Receiving the news that suffered from colon cancer with metastases in stage four was as if I pointed a gun at his head. That moment, in just a few seconds of duration, they were suspended in eternity, and they have transmuted into a deep and intense process where Yoga is the centerpiece. Today I choose to share with you this process.
In the delivery earlier explained as I helped her Observation (first aid). Today, I share the following:
Vital aid 2 - strength Psychophysics
Methodology of Yoga in disease:
Positions
Breathing
Meditation and consciousness
Relaxation
Positions
To the practice Yoga understand a series of asanas both static as in movement. During the practice will be to notice physical and therapeutic benefits of equal magnitude.
In my case, I'm in bed two weeks of every month. Of the 28 months that I've been sick, approximately 10 months I have passed them in bed, being the chronic fatigue our worst enemy, weakening the mind, affecting our mood (sadness, desolation, insomnia, irritation, anxiety: are some of the States that came to suffer).
Yoga contributes directly:
to strengthen the immune system.
to stimulate and balance all the systems of the human body: respiratory, nervous, hormonal, lymphatic, circulatory, digestive and elimination.
to manage the pain, fear and anxiety.
to detoxify.
to maintain the muscle mass that we lose during the illness.
general and consequently us empowers the well-being.
I categorize the types of positions that favour us in disease and practiced in Yoga classes here:
Positions of torsion promote detoxification and elimination.
Postures of meditation to find calm and compassion.
Opening positions for growing acceptance and delivery.
Positions of strength to provide empowerment.
Yoga adapts to people and not the people to Yoga. You can find classes to your needs, from Yin-Yoga, restorative Yoga, therapeutic Yoga Hatha Yoga all levels. The key is that you feel harmony with the Professor and to understand what are your needs within your physical ability. Keep in mind that should be a Yoga Alliance Certified Yoga teacher.
Breathing
Breathing is the Act of moving air inside and outside the body oxygenate our cells to grow, keep healthy and alive.
The breathing in Yoga, as I mentioned previously, it is the bridge between the mind and the body. Therefore, if our breathing is altered, shaking our mind and our body becomes unbalanced.
Breathing is free and different in each person; Yoga directs us to listen, feel and observe it, leaving that you occur if single but being aware of it, ¨respirando being respirado¨.
In Yoga, teacher helps you to observe, accompany and remain on your breathing. Its complexity lies in remain conscious of your breathing during the sequence of postures, noting the duration of it, inhale, exhale and pause. Breathing leads in the practice of Yoga, leads the coordination of the positions, sets the pace for your body.
Disease know intimately our breathing is to win a great ally. Respiration increases the physical vitality, and the mind becomes more spacious and appreciative. Go out for a breath of fresh air!, a window, extends his arms and take three breaths spacious and complete, and can testify that the feeling of mental clarity and energy in the body is immediate.
Delving more into this miraculous Act, more tiny vibrations in the body become evident, are like a current testifying that you're whole life, form and energy.
How can your breath help me with pain?
Recognize our breathing and how it is altered depending on our State of mind plays a significant role when there is pain, regardless of its magnitude. When pain appears, keep us focused on breathing helps us to not cause a State of anxiety or panic.
Breathing in pain keeps us aware of what is happening. Remember that the breathing part groans, sighs, screams and sounds, for example exhale with the S or exhale with the M. focus the gaze at a point and bring the palms of your hands or friendly hands to caress the area of pain is miraculous. The hands are the part of the body that more energy builds up. When receiving chemotherapy suffer from painful transits, my mother or my husband caress me the area of the abdomen and pain diminishes.
Do not mention any pranayama in particular, because a process of cancer and disease most importantly, become aware of your breath and allow it to flow as you want and where you want. I only recommend gentle breathing exercises, such as prolonged breathing or meditation on the breath.
Meditation and consciousness
The meditation It always begins with the observation, concentration, acceptance and empowerment in disease (from your same acceptance of the various effects, pain, anxiety, etc.). I have discovered the importance of creating a small place in a room with emotional symbols of admiration, such as a candle, flowers, an ornament or photos.
Create a sacred personal space leads to sit with one's self and pause. For many years when they hear the word meditation seemed something unattainable, something only accessible to the more intelligent and agile. From my experience, meditation is an exercise in concentration, which gradually goes further, creating spaces in mind. In Yoga you find from guided meditations, with display, simple meditation on breathing, sitting, walking, standing, and even tumbad @.
The perception of our inner body with meditation is acute and deeper continues towards an expansion of consciousness and connection with the soul. The most notable results are listening, mental clarity, compassion with oneself, with others and external situations. In daily life there are no problems; There are difficult circumstances that must be addressed, or not, in the sense that we always anticipate wanting to fix something when most likely be resolved by itself only.
Many times we enter this harmful spiral of thoughts. Meditation assists us in the observation of these thoughts, leaving to come and dropping them. If a thought that grabs you, watch until where it takes you and you who decide when to go back to your breath and bodily sensations. If not possible, we can give up, emptying ourselves of anger or fear or whatever, thus creating a space. I've been here many times, and it is indescribable, it is an act of love towards yourself. Some times we can leave us «die» a little bit for later life.
Relaxation
Melatonin is the essential hormone that we segregamos during the hours of sleep and in a State of deep relaxation, playing a fundamental role in our immune system.
In Yoga we learn to relax, being professor who accompanies you and directs your attention to your breath, while the body is releasing and mental activity is stilled, assuaging.
There are several relaxation methods, still the process of entering into a State of stillness like and progressive. Distinction the Yoga Nidra El sueño lucido¨, which is a guided relaxation in which you enter a meditative state with very deep and prolonged effects. My sick receipt treatment of chemotherapy, which causes my insomnia, I combat the practice of Yoga Nidra weekly or daily.
Experimenting with the relaxation I have found, as well as in meditation, to disconnect and to better understand my mental activity. I have noticed that negative thoughts tend to come more often when I'm or very tired or sensitive.
(Continue the 3rd part next Monday)
Note: Before addressing any physical activity, consult your physician.
Rachel Webb

Responsible of the International School of Yoga in Cadiz and Seville. Forming of Asana. Professor of Hatha Yoga.
Did you like this article?
Subscribe to our RSS so you don't miss anything