Projections
Sin saberlo, el ser humano vive en una permanente proyección. Se proyecta hacia el futuro y hacia el pasado. Con proyecciones también crea la autoimagen de sí mismo. De este modo, materializa una vida basada en una huida permanente hacia aquello en lo que se proyecta. Escribe Emilio J. Gómez.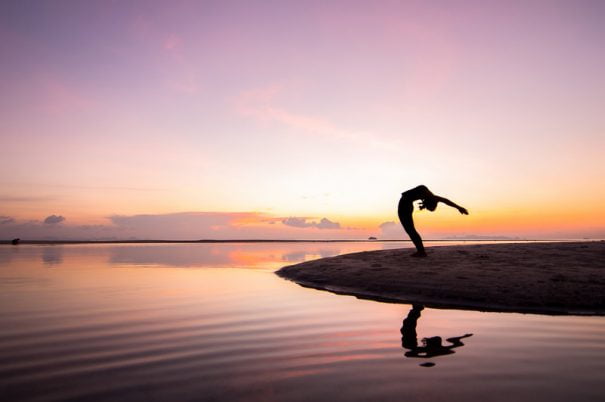 "Cuando sea mayor… cuando sea profesor… cuando tenga casa… cuando tenga hijos… cuando…". Esta es la proyección característica de la persona joven que tiene el futuro por delante.
"Ayer sí que éramos felices… Reíamos, cantábamos, íbamos y veníamos… Aquellos sí que fueron buenos tiempos…". Este es el resultado de la proyección de la persona mayor, anclada en los recuerdos.
¿Qué nos dice la sabiduría perenne? Que vivamos en el presente. Pero ahí tampoco está la clave. Ciertamente, tratar de vivir en el presente es tener una fisura abierta a la eternidad. Fisura que tarde o temprano será cerrada por las numerosas impresiones que la mente del hombre contemporáneo recibe a diario.
¿Donde hay que instalarse, entonces? En aquel que se proyecta, bien sea sobre el futuro o el pasado, olvidado de sí mismo. Es preciso retornar al ser y hacer del Atman nuestra morada permanente. Living in and from our feeling of being. Vivir desde el yo trascendente en vez del yo personal, cuyo alimento es precisamente la imaginación y el recuerdo, proyecciones de las que se nutre.
Vivir en el yo trascendente comporta un ir más allá de las dimensiones espacio-temporales para conectar con el Infinito. Desde ahí sí es posible vivir en la eternidad. El acceso a tal dimensión es el recuerdo de sí.
Desde el recuerdo de sí, la proyección, si es que la hay, es siempre hacia el Infinito, hacia aquello que cada cual entienda por Infinito. No es hacia el momento presente. La dirección no es hacia afuera, tampoco hacia adentro, mundos exterior e interior, sino hacia arriba, hacia lo superior… hacia la Eternidad.
Con la sintonía puesta en el Infinito, trascendiendo al ego y la personalidad, todos y cada uno de nuestros actos se verán impregnados de Eternidad. Y por supuesto, los ilusorios mundos material y espiritual que las proyecciones han creado habrán desaparecido en un aparente vacío, sunyata. Sin embargo, tal vacío todo lo contiene.
Emilio J. Gomez It is the inner circle of silence Yoga yoga teacher

T 616660929 / info@silenciointerior.net