Plans for the weekend
En verano, los eventos de fin de semana en torno al yoga no son tan frecuentes, pero hay algunas propuestas que traemos a esta página. Y si prefieres disfrutar del aire libre y salir de retiro fuera de tu ciudad, estás a tiempo: mira la recopilación de retiros

here.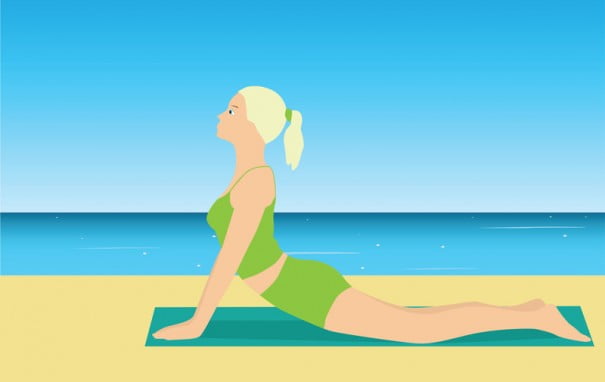 Viernes 15 de julio
Concert of Tibetan bowls and Yoga Nidra
Los Cuencos Tibetanos son un instrumento ancestral de sanación y meditación. Cada uno es único en cuanto a su forma y sonido, hechos a mano, conteniendo una mezcla de siete metales. Óscar de QdeCuenco visita Nepal e India cada año desde 2010, en busca de los mejores maestros del sonido y la mejor calidad en cuencos tibetanos. Ayoga te invita a disfrutar de la mejor selección de cuencos, venidos de India, Nepal y Tíbet y a experimentar su sonido sanador durante y después de una sesión de yoga guiada por Borja Sainz.
La practica de Hatha Yoga junto a la sesión de Yoga Nidra estará enfocada en relajar el cuerpo y la mente y prepararnos para experimentar la vibración y el sonido de los cuencos tibetanos.
18:00: Sesion de Hatha Yoga y Yoga Nidra con Borja Sainz acompañada del sonido de los cuencos tibetanos.
19:30; Concierto sanador de cuencos tibetanos de la mano de Óscar.
Este evento esta abierto a practicantes de todos los niveles incluso a aquellos que nunca han practicado yoga antes.
Where: Ayoga y QdeCuenco. C/ Atocha 56 . Madrid
More information: http://ayoga.es/home/
Sábado 16 de julio
Road to me
Desde el sonido, la voz, la quietud y el movimiento. La música es una herramienta poderosa. Influye en nuestra mente y en nuestras emociones. Es un instrumento muy útil para liberar, motivar, generar pensamientos positivos y estados mentales de serenidad. La voz es tan importante que muy a menudo basta con ella para atrapar o seducir. También es un espejo de nuestro estado interno y por ello un buen uso de este instrumento hace que la comunicación con el mundo que nos rodea pueda ser eficiente, amorosa, armónica.Programa:
Meditaciones Sentada y Meditación en Movimiento (con música, voz y baile)

Concert NAP after eating

Meditaciones Sentada y Meditación en Movimiento (con música, voz y baile
Opening hours: from 11.00 to 18.30
It teaches: José Manuel, creador de De tu voz tu sanación, Bienestar a través de la voz, conciertos meditativos.
Contribution: €20
Where: Yoga Anandamaya.C/ Alcalá 68. Madrid
More information: http://www.yogaanandamaya.com/
Domingo 17 de julio
Yoga Nidra workshop
Yoga Nidra es una meditación guiada que se desarrolla tumbado y que conduce al practicante a un estado de profunda consciencia. La mente se sitúa en lo que se conoce como estado hipnagógico. Es en ese estado donde tenemos una percepción más clara y concisa de la realidad. A través de la práctica de Yoga Nidra entramos en contacto con el mundo intuitivo y creamos la realidad que deseamos para nosotros mismos.
Where: Yoga Anandamaya. C/ Alcalá, 68, 1º derecha. Madrid.
More information: http://www.yogaanandamaya.com/
Meeting of Yoga free
Sesión de Yoga al aire libre adaptada a todos los niveles. Realizaremos juntos ejercicios de respiración, posturas y relajación para disfrutar de una buena mañana en la playa.
Tanto si eres practicante como si aún no conoces la experiencia del Yoga, anímate a venir y trae contigo a quien quieras.
Este evento es totalmente gratuíto.
Opening hours: 10:30 a 13:00
Where: Saray Yoga. Playa de Oza. A Coruña.
More information: https://www.facebook.com/events/2059560250935163/
I Festival Shanti Om Santa Comba, Galicia
La inspiración por la cual se forma este festival es para crear un espacio donde practicar e integrar una paz interna que perdure y sea trabajada y emanada cada día por cada uno de los participantes hacia nosotros mismos y hacia todos los seres. Por otro lado nos da la oportunidad de crear un espacio de Unión para todas las personas que nuestra sensibilidad nos lleva por el camino de la autoindagación y el desarrollo personal y espiritual.
Organized by: Anahata Lovelife Yoag and Concello de Santa Comba
Where: Rúa Ourense, s/n. Santa Comba. A Coruña
More information: http://festivalshantiom.blogspot.com.es/