CD / Indian Flute for inner peace music
Rajendra Teredesai is a legitimate heir of the classical way of interpreting bansuri (Indian traditional bamboo flute). In his new CD, Moksha (Real Music), plays six ragas of the music ancestral treasured in them ancient Vedas of the India, ideal for the accompany the practice of activities introspective. Writes Paul Rego.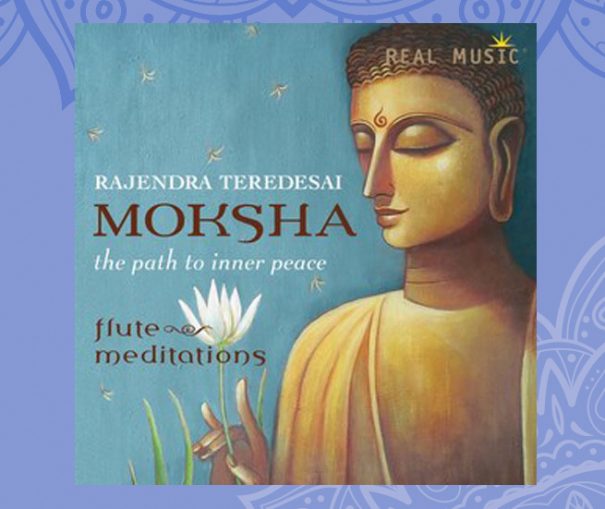 The sound of the bansuri, played by this real disciple of PadmavIbhushan Pandit Hariprasad Chaurasia (one of them masters of the flute worldwide more outstanding of all them times), is a warranty of perception of a way correct of interpret it music traditional that can accompany in the road of the search inside.
Rajendra Teredesai you have selected the six ragas that make up Moksha, inspired by the different moments of the day in which the search engine of the inner world unfolds its spiritual practice following a daily actions of purification.
Different ragas for different rituals of different moments of the day are interpreted with unquestionable, creating an environment of calm that is natural to maintain a meditative state and possible a skill and wisdom.
The sound of the bansuri, standing in the development of the CD, is accompanied at times by tanpura (instrument of traditional rope that is used to create constant vibration), some campaigns or the singing of the "OM".
Moksha is the highest spiritual status achieved by a Yogi or meditator, in which can be achieved the realization of samsara, thus interrupting the cycle of reincarnation. From the wisdom sacred of the Vedas emerges the connection mystical between the music and the soul. The development of this art as a spiritual path is considered one of the paths to the quest for moksha.
Paul Rego. Record critic. Yoga teacher. Masajista-Terapeuta integral. Diploma in medicine Ayurveda of India.