Festivities to celebrate the weekend
Festivals, concerts, master class, bids or ceremonies... Go celebrate life outdoors and submerge yourself in the wonderful fervor that yoga gives practitioners it. And if you want to continue studying, don't miss the workshop in City Yoga, Dr. Laxmi Narayan Joshi, director of the yogic Sciences Department of the renowned Sanskrit University in Haridwar and Vice President of the national India Yoga Federation.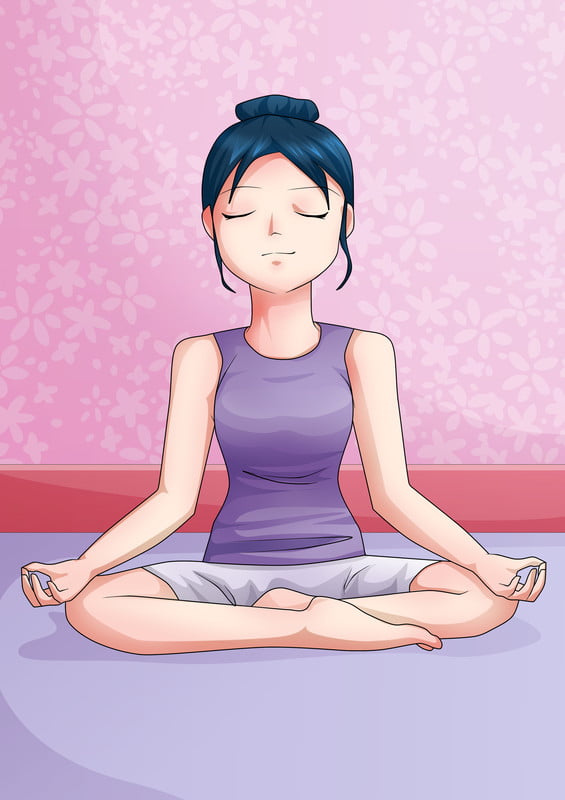 Friday, June 17
Concert Bole 'Tour Spain 2016'
The music is usually associated with great communication vehicle, beyond the limits of words, the semantics and the language of human beings. And it is sometimes said that "the music tames the wild beasts", but this time saw that it effectively Tames them but also exalts them and brings out the best of them.
This is a video of the Group: https://www.youtube.com/watch?v=5-E7EHbkncw c
It confirms attendance at T 686987370 or angelayoga@hotmail.com. Contribution € 15.
Where: Castellón. Yoga Center Numad
More information: https://www.facebook.com/events/1171404646203387/
Festival 'Vibrating life'
17-19 June. We welcome the summer with plenty of musical activities. The event, organized by RetiroBurgos, will be held in Celadilla Sotobrin (to 14 kilometers from Burgos) and will count with the participation of numerous professionals and artists from the world of music, alternative therapies, and personal growth. Throughout the three days of different types of music therapy workshops are conducted in its broad spectrum, concerts, meditation and yoga practices. The space that will host the Festival is a hostel that boasts rooms work, large landscaped outdoor area and 40 beds for those who decide to share the Festival falling to sleep.
The Festival offers the possibility to the participants enroll "à la carte". This means that you can register in the activity or activities that you want to separate or in the full Festival. The organization also offers breakfasts, lunches and dinners with menus prepared with organic products and kilometer zero with dissociated diet. No doubt "vibrating life" is an opportunity to meet, on a weekend, a good number of professionals of Burgos and other provinces in common with music, voice, dance and healing.
Contact: Alberto T 659 62 92 92 and Doris T 615 078 460
Where: Celadilla Sotobrin (Burgos)
More information: http://retiroburgos.com/festival-vibra-la-vida/
Urban retreat of Vipassana meditation with Ven. Dammasami
17-19 June. An urban retreat is a simple opportunity to stop and create a different space in our minds. Unintentionally you you will be creating a space for inner calm from which you can look at things from a different and broader perspective.
Vipassana means seeing things as they are and the practice of Mindfulness are techniques that help us to look with full attention to this reality. The proposal is to create a space of self-consciousness that investigate the nature of our values and emotions and the way in and interact with them.
It teaches: Come here. Dammasami, Abbot monastery Oxford Buddha Vihara, United Kingdom
Price: Education: voluntary contribution /Coste organization: €50
Where: Yoga Anandamaya. C / Alcalá 68. Madrid
More information: http://www.yogaanandamaya.com/2016/03/08/visita-de-ven-dhammasami/#more-3223
Yoga Retreat
17-19 June.We invite you to participate in this interesting experience in nature. Interesting workshops. Rest. Delicious vegetarian food. Walks. Yoga. Meditation and more. Accommodation in double cabins with private bathroom.
Facilitator: Ana Belén Manzano. Yoga and meditation teacher
Price: €195 (accommodation, meals and including workshops)
Contact: info@crececonyoga.com / T 696765004
Where: The MirloBlanco. Candeleda (Avila)
More information: http://www.crececonyoga.com/retiros-de-yoga/
Course of self-knowledge
17-19 June. Enjoy a weekend of connection with you and nature, while you learn to improve your relationships, and to walk safely in the land of love and affection. How? With a personal, experiential, and therapeutic work conceived and designed for self-discovery and listening to the emotions. In this meeting we will discuss the causes of the amorous mazes in which many times we perdid@s and bloquead@s, not knowing that I road to take; We will provide useful resources to learn how to resolve conflicts of communication, space and personal freedom, fears and insecurity, etc; and we will learn to question and to negotiate with nosotr@s mism@s, in order to create the kind of relationship that we would like to live.
Price: €198 all included
Information and reservations: T 686524030 /marengad@outlook.es
Where: C/Nova Malvarrosa, s/n Gilet (Valencia)
More information: http://centrocalima.com/
Shanti OM Festival
17-19 June. This initiative arises from the ideal of promoting world peace, starting with nosotr@s mism@s. Therefore we have created this space that can afford to experiemntear the peace, the joy, the internal connection and love.
It is a very special Festival with multiple activities that conducive to immerse us in inner joy and which also serves as a point of union and celebration for all persons and entities who work and practice in disciplines of wellness and personal development.
Some activities: Yoga: Risikesh Yoga, Asthanga Yoga, Integral Yoga, Kundalini Yoga, Shakti Yoga, Yoga Flow etc. Meditation: Mindfulness, Zen meditation, meditation, meditation of the inner way, meditations for world peace etc. Sound and concert of Mantras: Manu Om, Alexia Chellum, Bhakta sisters, percussion and rhythm, bowls etc. Therapies/workshops: Blessing of uterus, metamorphic massage, Reiki, emotional Alchemy, Vital Escola, Masajes.etc dances and music, arts, drawing, show cooking, Cuentacuentos Capoeira, children area, Mandalas, kitchen energy, presentations, community Satchitananada, Natural Medicine etc..
Free entrance. Organized by the City Council of Santa Comba and Lovelife Anahata Yoga. We hope to see you a tod@s and celebrate peace!!
Where: Council of Santa Comba (La Coruña)
More information: https://www.facebook.com/Festival-Shanti-OM-222147398134939/
Saturday, June 18
Yogaterapia for each day, with Dr. Laxmi Narayan Joshi
This workshop opens a door to reconnect with our inner self and improve our health. Based on the discipline of yoga and the wisdom of ayurveda, the course provides practical tools for restore our physical, mental and energetic balance and lead a life not only healthier, but more aware and more fully. The purpose of the course is to offer these tools to everyone who needs them, and especially people with headaches and muscle injuries, problems of back, joint problems, arthritis, arthrosis, nerve ailments, insomnia, emotional blockages, anxiety and depression. The course is open to people of all ages, they have or not previously practiced yoga.
Throughout the course, the yogacharya will teach us simple practices breathing (pranayama), postures (asanas), relaxation (yoga nidra) and meditation that we can add to our daily routines to be more aware of our bodies and their signals. In addition to the exercises, the participants specific ailments, will be addressed so everyone can get the maximum possible benefit of the course. With this same purpose, Dr. Joshi will offer an introduction to therapy the Marmas, or fundamental, vital energy points for our energy and personal balance.
Under his supervision, participants can experience the effect of this unique therapy, which can equally incorporated into everyday life. After the workshop, Dr. Joshi available diagnostic consultations and individual treatments, between 19 and 25 June.
Dr. Joshi was born in a family of Yogis in the Himalayas and started learning yoga at the age of two years. He found his master at the age of seven and, since adolescence, started as yogacharya. Today he is director of the yogic Sciences Department of the renowned Sanskrit University in Haridwar, Vice President of the India National Federation of Yoga and presides over and teaches class at her own school, the Narayan Yoga Ashram in the Himalayas, located in Rishikesh. He has chaired international festivals of yoga and given courses and lectures in Japan, China, Indonesia, Sri Lanka, Korea of the South, Thailand and Russia, among other countries. His teachings and treatments have obtained results qualified miraculous, especially in the field of injury and muscle ailments, back problems, nervous imbalances and rheumatoid arthritis.
Opening hours: 10.00-19.00
Price: €80
Where: City Yoga. C / 43 artists. Madrid
More information: http://www.city-yoga.com/agenda/item/663-yoga-terapia-para-cada-dia
Music and stories for the awakening
Chema Vilchez live music and interpretation of actresses Raquel Gribler and Lidia Palazuelos. Come and discover an amalgam of unforeseeable circumstances and unforgettable characters, "Amina", "Pateras", "Terrorist", "Nests", "in a minute" and other stories, connected to the turbulent times we are living, will become an inescapable life mirror. Awareness and complaint, love and humour, oneiric, spiritual, or a gritty realism, stories will allow us to expand our vision of the world, making us reflect and explore the most unexplored corners of our souls.
Input: €10
Contact: T 915-535-502 /eco@ecocentro.es
Where: 2 Ecocenter, street Esquilache, 12 Madrid
More information: http://www.ecocentro.es/?Section=Activity&Subsection=14#
Anusara® workshop: learn to practice only and take yoga vacation
18 and 19 June. Workshop to learn how to take your yoga practice home. If you only want to learn how to align yourself and make some scripts to take home you have morning schedule. If what you want is to deepen the relaxation, meditation, breathing exercises, pranayama and how do you make a lifestyle in your day to day, can attend the full weekend.
This weekend will be filled at all times and in each practice by wisdom and the study of the Bhagavad Guita. Learn how to bring the ancient wisdom to your day to day.
It teaches: Angelica Granado
Prices: €45 (one morning) to €130 (two full days)
Where: City Yoga. C / 43 artists. Madrid
More information: http://www.city-yoga.com/agenda/item/658-taller-de-anusara-yoga-aprende-a-practicar-solo
Removal of yoga, relaxation and transcendental philosophy
18 and 19 June. Seeks a yogic experience in a natural environment located on the Rias Bajas Hotel practicing on beaches and cliffs under the experience of Professor Santiago Pazhín.
Organized by the CEYSI (see place of course)
Contact: cursos@yogaceysi.com
Where: Sanxenxo.Pontevedra
More information: http://www.yogaceysi.com/
Master class summer solstice
A full session of 90 minutes in which we will work pranayama (breathing exercises), asana (physical exercise) and dhyana (meditation). The Solstice is a time of change for nature and if we harmonize ourselves with him we can also influence our internal transformation. Therefore, we will do a brief initial explanation to address the Solstice with the best attitude for our well-being. Then we will implement it in practice paying attention to body alignment and awareness in the breath. To deepen our experience, we refine the technique of some of the key positions of Hatha Yoga. And we will finish with a meditation that we tune in with the change of season.
Price: €12
Contact: 622 445 222 T
Where: Yoga transforms. Vico 31 2n 3a Barcelona
More information: http://www.yogatransforma.com/p/home.html
Master class solidarity on the beach
Class a outdoor open to all ages and levels in collaboration with the Nova Icària Esports Club. Participants may make a voluntary economic grant to the Gyan Putra-Jadan School project that promotes the education of children in the India. To promote a healthy lifestyle in the city and solidary participation through yoga. This is the objective that has been marked Yoga in daily life, organizer of the master class.
The master class will be open to the world and people of different levels and will take place from 8 am at the Nova Icària beach. Yoga in daily life will enable an open area where guests can enjoy the exercises. Attendees will just have to bring your mat or towel.
In addition to the promotion of a healthy exercise, the Association organizes the master class with the aim of raising funds for the Gyan Putra-Jadan School project. Worldwide driven Yoga in daily life, this program offers financial support to children of the State of Rajasthan, one of the poorest in India with a rate of female illiteracy of 70%.
Contact: Esther Knight. Ydl-bcn@yoga-en-la-vida-cotidiana.org / 933568181 T
Where: Nova Icaria, Barcelona Beach
More information: http://spain.yogaindailylife.org/
Music, mantras and hindu mythology
Feel the beauty in you and love that these fact. We are going to celebrate the day of Yoga international with a workshop full of love, flowers and mantras. The human being move you 3 forces: love, action and the need to understand. Iccha Shakty, Kriya Shakty and Gnana Shakty. The traditional path of Bhakti Yoga uses this impulse to love developing different practices that generate harmony and peace within ourselves, which generate Yoga, that unite, which create natural beauty.
I want to introduce through lively stories and epics the different forces that make up the inner universe embodied in the triloguia hindu: Brahma, Vishnu and Shiva, and its respective feminine expressions, Saraswati, Lakshmi and Durga. The Ramayana, Srimad Bhagavatam, Devi Mahatmyan...
We will do a detailed study of their attributes and symbols that accompany them. It's really endearing because they embody the potential within ourselves. Meditation on the deities or murtis allows us to claim what they represent in our interior. We will sing your glories, we bañaremos them in flower and mantras, is what we call devotional ceremony or Puja (read Puya). We coronaremos the experience with a meditation where we will feel the effects of the Bhava or divine love in the quiet mind. We will prepare to receive this divine energy, recently duchados, with clean and beautiful clothes. It brings flowers and/or rich fruit to offer.
Registration: info@yogaartstudio.com / Eva Klimberg T 645584395
Where: Madrid.
More information: http://www.yogaartstudio.com/
We celebrate the international day of Yoga
Hours: 10:30 to 11:30 yoga family (parents and children practicing yoga together) / 11:30 to 12:30 yoga for all / 12:30 to 13:00 meditation. All activities are free of charge. There will be refreshments, brush send them, sing mantras, balloons and eager to spend a morning full of illusion.
Where: Yecla Dhyana yoga Center. Yecla (Murcia)
More information: https://www.facebook.com/Centro-De-Yoga-Yecla-Dhyana-111202949272708/
Sunday, June 19
Day of full consciousness
The power of full consciousness has the ability to heal and transform our lives. The practices taught by Zen Buddhist Thich Nhat Hanh - simple practices and observe the breathing, walking, speaking, listening, and eat in full consciousness - can deeply touch elements that make us feel good and that nourish our ability to respond to life with clarity, compassion and understanding.
The hours of the day:
10.30 h Yoga or Qi Gong
11.00 h sitting meditation
12.00 h Video playback or Conference of Thich Nhat Hanh
13.00 h meditation walking and food
15.00 h deep relaxation
16.00 h we will share our experiences and we will finish about 17 h.
And we're going to sing some beautiful songs.
Where: Santa Barbara in Altea finca la Vieja (Alicante)
It organizes: Sangha Thich Nhat Hanh in Valencia
More information: www.interser-valencia.org
The life of Yogananda 'Awake' premiere
Paramahansa Yogananda (1893-1952) is considered one of the largest in recent times spiritual figures. Author of the most famous and acclaimed bestseller Autobiography of a Yogi, a classic of spiritual literature. On 19 June premieres in Spain the film about his life, Awake, the lives of Yogananda. We offer you a trailer.
Where: Capitol cinema. Madrid
Come celebrate the Day Yoga
We will celebrate the day of yoga with two open classes: in the morning at 11:00 o'clock and in the afternoon at 19:00 After each class there will be fruit juice and cookies to share. Do not miss it, we will see! Confirm your attendance.
Contact: 93 455 46 67 t ~ 678-735-617 / info@shrivivekyoga.org
Where: Centro Shri Vivek, street Panissars No. 17. Plaça de Sants. Barcelona
More information: http://shrivivekyoga.org/agenda-anual/eventodetalle/0/-/-?rp_id=93
Start of restorative and therapeutic Yoga teacher training
From 19 June to 15 July. Begins the adventure of a lifetime to immerse yourself, for four weeks, in practice, study and teachings of yoga in the training of teachers of Solstice Yoga Center. This highly acclaimed teacher training is a course Yoga Alliance certificate of 200 hours. Bring teachers globally recognized with students from all over the world. It is designed for those who want to teach safely, improve their teaching or simply deepen your personal practice.
Where: Bordils, Girona
More information: http://www.solstice-mexico.com/esp/retiro-taller-itinerario.php?event_id=244&c_f=non_4