Heart of Yogi: living with Yoga and not Yoga
I don't believe in Yoga teachers; the figure of Yoga teacher is something invented, cannot be "teach Yoga" because it is a personal and unique skill. But Yes we can accompany us on our journey and share. Writes Patricia Sanagu.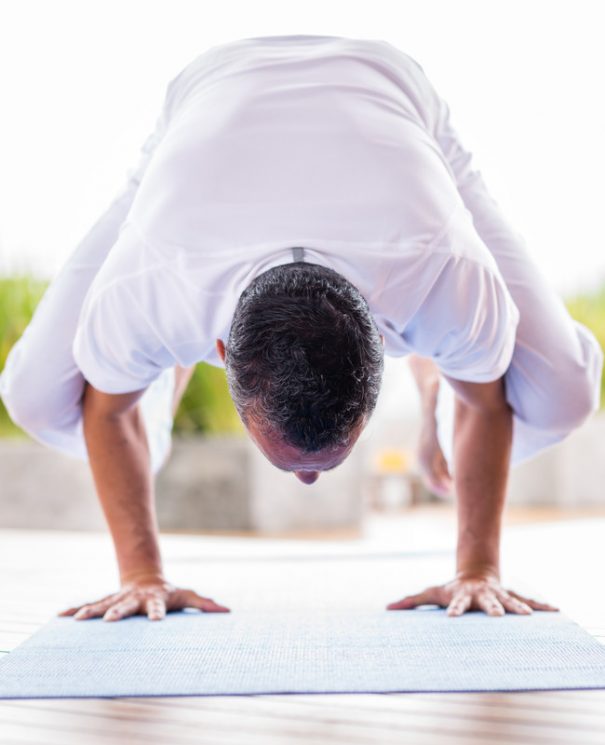 The summer is coming with its radiant light and powerful energy of expansion. Seasonal changes remind me of that everything is in constant motion, the rhythm of life is changing, and something pushes us to constantly reorganize the habits that we were having.
Life is moving like water. Never static, in spirals, circles, with the force of a stream or the stillness of a lake. Understand the nature of the water, is to understand the nature of life, a coming and wanting control, but with a depth and a mysterious order.
Water does not question, does not give explanations, the water moves towards its destination, the big ocean, but doesn't know when it will arrive, for where you will pass, when stops or when will be take with force. Only he knows that one day it will come.
When obstacles to, and looking for the way to follow. When it stagnates leverages to create life, when it moves done with awareness, creating new paths or following that already exist. The water always moves and its movement creates beauty in the form of waves and spirals.
The water is contained, is not controlled. It is simply.
If there is something that I'm learning over the years is that I can not define me, I am as I am depending on the circumstances, the time of life in which he is and the people that I interact with. Some people make flourish qualities in me and others make bloom others... and who am I? I'm like water, like life itself, and as nature that moves and reinvents.
I'm all at the same time.
The possibilities of creation are in me.
And when I do yoga, I like to think that each of the positions adopted by my body are teaching my mind to take different forms without resistance, breathing and enjoying. I want to move me like water, from an ancient wisdom, adapting me, feeling me, creating new spaces.
The mind is plastic, we are infinite.
The Professor, an invented figure
But Yoga is a discipline. It has produced a commitment to Yoga so deploy its fullness. Practice, practice, practice and they are getting results. There is no other, there are no more than the consistent and disciplined practice.
As a lover Yoga will be deployed, is showing, acquires importance until is shown and then, there is no more than accountability. Accountability to life, surrender to the natural flow of things, surrender to the nature of the people, and love, love to all, by Be as is.
Yoga teaches me to move like water that never knows how long is the journey to the ocean, but still trusting and finding ways to get. As nature that requires a period of time that occurs in the summer and, yet, still moving towards the autumn.
Yoga gives you this understanding, but requires some time to get to the heart and make the truth of life unfold from the inside to the outside.
Why Yoga is not a training course, Yoga is not about how many elegant postures, Yoga is not paraphernalia, Yoga is not fitness, Yoga is not learned in a month, in 9 months or a year, Yoga is not to teach alignment, Yoga is not theory, Yoga is not floating in vinyasa vinyasa, Yoga is not a closed with a limited content programming Yoga is not a certification or a diploma. Yoga is the consistent and disciplined practice Yoga is the art of cultivating a State of mind moment-to-moment for a long time.
I don't believe in Yoga teachers; the figure of Yoga teacher is something invented, cannot be "teach Yoga" because it is a personal and unique skill.
But Yes we can accompany us on our journey and share, so I think in the Yogis, in people with will and enthusiasm for your practice. I believe in the courageous people who aren't afraid to look at themselves and embrace and keep looking. I believe in those that are delivered to a way of life knowing that it is full of obstacles, people who know these obstacles to make a support for moving forward. I believe in the people who have the ability to adapt to changes such as water, and which are still moving toward the ocean. I believe in people living to understanding the divine pulsing and cycles that makes sure everything is in motion; I believe in people who still know how to keep in its Center. People who respect the differences and who know how to guide to giving freedom.
People with presence, who know how to live.
I believe in the people that inspire.
I believe in education that happens from the example.
Be a teacher of Yoga should be a consequence, not a goal.
Be Yogi is the goal. Live with Yoga and not Yoga.
Patricia Sanagu He is Professor of Anusara Yoga and Mindfulness in Malaga. Creator of the formation of Yogis

More Info: http://eepurl.com/b4zOfz