New videos from Isabel Ward in TVE
El espacio dedicado al yoga que incluye el programa 'A punto con la 2' está teniendo mucho éxito de audiencia. Aquí te ofrecemos cinco nuevos enlaces a 'Yoga a punto', las sesiones de Isabel Ward, con ejercicios de yoga reveladores, fluidos y eficaces para practicantes de todos los niveles.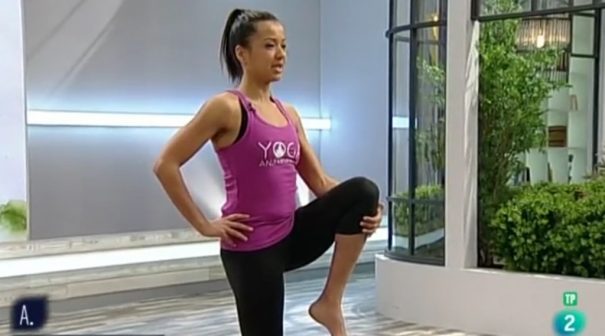 'To point to the 2' se emite de lunes a viernes, de 13:30 a 15:00 horas. Este magazine, conducido por Elisabet Carnice and Sergi Amat y producido en RTVE de Sant Cugat, ofrece al espectador tendencias y conocimientos que ayuden a mejorar la vida cotidiana.
Todos los viernes 'A punto con la 2' acaba con una miniclase de yoga de Elizabeth Ward, fundadora de Yoga Anandamaya. These latest videos Isabel devoted them to los cinco elementos. Puedes verlos pinchando en cada uno de ellos: