To take advantage of the weekend agenda
Introducing a rich range of ideas to make good use of the weekend. Workshops, seminars, retreats and meetings on topics very inspiring exposed by top-level instructors. And all with one common denominator: help that I continue to grow as human beings.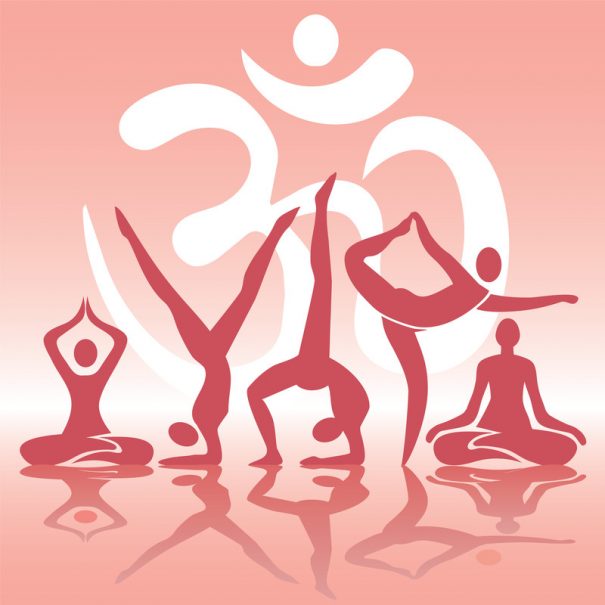 Friday, June 3
Workshop of Naad Yoga (yoga of the sound)
Program: The rhythmic dimension; Harmonize body and mind; The alternating equilibrium; the unity of being; Chant Mantras.
It teaches: Quim Altes
Opening hours: from 19.00 to 21.30
Contribution: €20
Contact: lasaibizi@hotmail.com/ T 629252812
Where: C/Pedro Bilbao, 3 Basauri (Vizcaya)
More information: http://www.lasaibizi.com/
Removal of Hatha Yoga life: Know the heart
3 to June 5. It has its roots in classical Hatha Yoga from the tradition of India where "ha" means the breath of the Sun and "tha" the breath of the Moon (in Sanskrit). It is the union of these opposing energies (male and female, light and darkness, heat and cold, active and passive) which helps us to find balance, strength and flexibility in all parts of life through regular practice of postures (asana), conscious breathing (pranayama) and meditation. It includes techniques and Tantra Yoga exercises that is focused on spiritual growth and the evolution of consciousness both personally and collectively.
The objective of removal is that through the anahata chakra connection each person return home knowing better the collective heart and his heart so that it continues to grow in love and peace. In addition each person leaving the seed more relaxed, revitalized and balanced.
It teaches: Andi Riley
Where: The seed. Tarifa (Cadiz)
More information: http://www.lasemillabolonia.com/agenda/retiro-de-hatha-yoga-vital/
Karma and Bhakti Yoga weekend
From 3 to 5 June. When we develop the consciousness of the heart we realize that the quality and quantity of our mind-stream changes. So it is when we can develop the consciousness of an I different from that we identify in the mind, not subject to constraints and unmet needs. It is then when it starts the real transformation of the person, the true Karma and true Bhakti Yoga.
What are your relations like? · Your thoughts, do around what turn?, are you the center of your mental activity? which component of fear is there in your life?, do you ever stopped to think what you afraid and why? · Awakening is reborn, a new person, let the mind spilling in the heart.
It organizes: Centre de Yoga Siddharta
Where: Masía can Gori, Peralada (Alt Empordà, Girona)
More information: http://www.centredeioga.com/
Babakar Khane Yoga seminar
From 3 to 5 June. Topic: "The Prana in the Egyptian Yoga". When we breathe, not just breathe a gaseous mixture containing oxygen, prana, the life force of the universe we also breathe. The Yogis were more interested in this Ethereal aspect of respiration, which in the most obvious aspect, the physicist. The word Prana it comes from Sanskrit and means "absolute power". In this seminar we will experience the control of prana with the practice of the Egyptian Yoga, Chi Kung and Kung Fu in the experienced hands of Babacar Khane.
Babacar Khane was born in Dakar (Senegal) in 1935. From an early age he is interested in the spirit through the body, expressing a mystical nature. It is an Indian master who reveals the Hinduism and the teaching of Paramahansa Yogananda. You also receive a complete teaching of the Yoga of Patanjali. Doctor in osteopathy and chiropractic.
With great skill, has developed an original method of teaching in a unique partnership of three disciplines: the Hatha Yoga of the India, the internal styles of Kung Fu (Nei Chia) and the Yoga of the ancient Egypt. This partnership has allowed to create more effective yoga techniques in the prevention and treatment of many diseases is founder of Institut International de Yoga, with sections for all the world. poet and writer has several books published in Spanish.
Contact and book: Paquita Melgar, responsible for the section Spanish de L'Institut International de Yoga / T 913529037-666712411 / info@paquitamelgar.com
Where: Residence of the sacred hearts c/Dr. D. Juan Pascual, 52 Abelló San Lorenzo de El Escorial (Madrid)
More information: http://paquitamelgar.com/
Removal of Yoga Vinyasa Krama
From 3 to 5 June. Classes combine with free time: to enjoy the environment with the five senses, of the company or simply relax or stroll. Becomes a practice before breakfast, before eating and another before dinner. Practices combine practical work with lectures on philosophy or concerns that are of any type. It is a time to deepen and meet us in a very relaxed and friendly atmosphere.
It teaches: Oscar Montero
Where: Posada Real days of moon, Sena de Luna (Leon)
More information: http://www.yogavinyasakrama.com/
Intensive Yoga training for children
From 3 to 5 June. With Cayetana Rodenas.
Where: Yoga Studio in Pamplona. Bishop Barbazan 6, 31001 old round. Pamplona
More information: http://www.yogakidsworld.es/calendario-de-cursos.html
Urban immersion of Vinyasa Yoga
From 3 to 5 June. A week-end to integrate the keys of the applied Anatomy of Hatha Yoga and the foundations of the Vinyasa and thus develop a fluid, effective and safe practice. Inspired by the principles of Yoga Synergy, we will learn how to use techniques of traditional yoga and modern physiotherapy to strengthen the system, increase energy levels and cultivate physical, mental, emotional and spiritual equanimity.
NowHere Yoga aims to provide the tools necessary to progress towards a responsible and responsive auto-practica. Together with Silvia Jaén, we present a weekend of workshops where we will explore concepts such as:
-Keys of the Vinyasa
-Release the column
-The importance of active movement in asana and Bandha
-What is the "core" and as strengthening it - breath and Physiology
We end the dive with a session guided by Silvia Jaén and live music by NowHere Yoga.
Price: from 95 (Saturday or Sunday) € €150 week-end complete
Where: Yoga´14 Studio. C/Príncipe de Vergara 225. Madrid
More information: http://silviajaen.com/inmersion-urbana-de-vinyasa-yoga/
Saturday 4 June
The Sadhana course briefing
Synthesis, Danilo Hernandez
The promotion for the Sadhana synthesis course 12th, which will begin in November 2016 until June 2018 and is taught by Danilo Hernandez is one of the most accredited training courses in Yoga. At this meeting you will be informed of all the contents and details.
Time: 18:30 h (must communicate assistance)
Contact: 91 413 82 38 t - 653 24 37 92 / escuela@yogabindu.net
Where: Chamartín Bindu Yoga school. C/Rafael Ayuso 11. Madrid
More information: http://www.yogabindu.net/escuela-yoga-madrid-chamartin/actividades/
Yoga in the major square of Madrid Free Yoga by Oysho 2016
For the fourth consecutive year Free Yoga by Oysho returns to occupy the Plaza Mayor in Madrid with a massive yoga masterclass.
Opening of the general admission: 10 h
Yoga Masterclass: 11 h
More information: http://www.freeyoga.es/madrid
Weekend of Yoga and meditation in El Cortinal
4 and 5 June.We offer you a weekend where friendly explore techniques for stress management and the culture of care. A weekend to relax, enjoy, share and take home techniques that deal with everyday conflicts.
We will work with techniques focused on observation and acceptance of everything that comes to mind and body, thoughts, emotions or sensations. We will not issue judgments but that us open experience, emphasizing the ability to listen, which leads to greater well-being, happiness and creativity.
It teaches: Isabel Ward, founder of Yoga Anandamaya
Where: The Cortinal farm. Valencia de Alcántara (Caceres)
More information: http://www.yogaanandamaya.com/2016/03/07/intensivodeyoga/#more-3140
The emotions: a language
4 and 5 June.Emotional education is a pending subject for many of us. Not knowing the nature of emotions, we spend much energy trying to manage them, especially those we qualify of "negative". Eminently practical and interactive, this course is surprising for its novelty, its clarity and its original perspective and takes place in a pleasant and friendly atmosphere.
Where: Yogatrescantos room. C / Neptune 31 - Tres Cantos. Madrid
More information: http://www.yogatrescantos.com/talleres-y-cursos
Meditation Yoga Nidra: relaxes and reprogram your unconscious
Meditation Yoga Nidra is an ancient meditation technique. It is deep, and easy for everyone and pleasant practice. It facilitates an exceptionally deep relaxation through:
quiet body consciousness where the body is not an obstacle to the concentration but the center of this in the first instance,
access to the border between sleep and wakefulness where is stored the samskaras or impressions of the world that block, clog and affect the liberty of the individual.
the practitioner is set to consciousness witness (Sakshi) from which dissolves the ignorance, shedding light and understanding, growing attention increasingly more exquisite... concentrating scattered rays of the ordinary mind,
to purify the contents and mental blocks emerge creativity, memory becomes clear, enhances learning and intuition manifests and deep knowledge.
consciousness desidentifica of body, mind and immerse yourself in the experience be... destiny of all meditation practice.
It teaches: Eva Klimberg, with 20 years of experience
Reservations: 645 58 43 95 t / info@yogaartstudio.com
Where: San Lorenzo de El Escorial (Madrid)
More information: http://www.yogaartstudio.com/
The art of meditation workshop
4-5 June. Paresh has come to Europe on a tour that included England, Holland, France, Portugal and now we have the opportunity to seize his workshop in Madrid. It will be a two day workshop in English with simultaneous translation to the Spanish. It is intended to present to the participants the various methods of meditation and guide them through the process of these ancient techniques that have been practiced by great sages.
It teaches:Parikshiti Mhaispurkar (Paresh). He is a certified Yogi of the India resident in Australia. Their educational bases are physical engineering and Sciences with a life dedicated to yoga and meditation, which makes that their classes are very usable to those students who wish to explore this theme deeply and pragmatic.
Where: Madrid. MadYoga. c / Pizarro 19. Madrid
More information: http://madyoga.es/arte-la-meditacion/
Master Class at the peak of the Teide
Two hours of lecture with yoga postures (asanas) 2.356 m, adapted to all levels, enjoying an afternoon with intense activities for the benefit of our bodies, our health, in the midst of peace and tranquility that offers the Teide National Park late in the afternoon.
Where: Pico del Teide - Tenerife
More information: https://www.volcanoteide.com/es
Yoga for runners workshop
The hand of Lakshmi Devi, Director and teacher of yoga centre Diwali, and Cristina Estévez, physical therapist and experienced broker can enjoy an intensive workshop for 7 hours in which you will learn, among things, on the following issues: what is yoga and how it can help you in your practice.
Anatomy of running and more frequent failures.
Most common injuries in runners.
Hatha yoga as prevention and complement to the practice of running.
Applying the pranayama and meditation techniques to your career.
Nutrition for runners.
And how not: practice physical and meditative in a kind of Integral Yoga.
Opening hours: 10 to 14 and from 16 to 19 h
Price: €50.
Contact: contacto@diwaliyoga.com/679822137/635507139/912256981 t
Where: Diwali, Yoga and holistic wellness center
More information: https://www.facebook.com/events/943054122398947/
Intensive Zen meditation: inner transformation
We think that the human being, in its essence, is a permanent truth seeker. Tireless where there have been them. One of the spiritual paths trodden with this objective is the Zen.Tiene its origin in Buddhism. But it is not linked to any religion in particular. In this sense, it is valid for any person by his own desire to be. With meditation, approaching the reality which we comply, from which we will know who we are, and we will be driven to live our entire existence in a transparent manner. This is the "lighting" or satori. A human experience that is transformative, transcendent, universal, beyond of all religion...
Opening hours: 10.00 to 13.30
Coordinator: Jose Cruz Igartua
Contribution: Volunteer
More information: http://www.yogaanandamaya.com/2016/03/07/intensivo-de-meditacion-zen-2/#more-3154
Sunday, June 5
Meditative devotional concert of Eva Espeita
Inspired by the sound tradition of India (Dhrupad, Bhakti, singing Vedic) and various sacred songs in the world.
Swamini Radhananda Saraswati (Eva Espeita) drink from the original sources of the oldest music of India (dhrupad, devotional singing, Vedic chant) and unites them to European medieval roots, adding space for vocal improvisation inspired by different folklores and different cultures of the world trance music. He has accompanied great musicians and masters of the devotional singing in our country and abroad, and this time it comes to show us the maximum simplicity of meditative music accompanied just by the sound of the refrain.
Opening hours: 19.30
Collaboration: €15
Where: OM Narayama. Saint Lucia 14, Majadahonda (Madrid)
Contact: 661 60 39 07 t / info@omnarayana.es
More information: https://www.facebook.com/OM-Narayana-1582738795345722/
Workshop: The aromatic journey of the emotions
It is a very experiential workshop that you can dedicate a time for you accompanied by essential oils, a day in which stop and devote ourselves to a quiet space to ourselves. During the day you will learn to use therapeutic grade essential oils, how to apply them and where.
We will see how the oils Act on the emotions and check with different dynamics, how applying them in individual sites changes our energetic frequency and at the same time our emotion. we will learn various forms of breathing to release. And we will experience in different ways how to deepen in greater physical, emotional and spiritual well-being.
Reservations: Beatriz Martin 636 121 666 T / lamagiadelosaceitesyl@gmail.com
Where: Gangadhara yoga, c/Abtao 7-9 Madrid
More information: https://www.facebook.com/La-Magia-de-los-Aceites-501549026646271/