Detoxification and Ayurveda training course
This is one of the most complete and accredited courses of medicine and Ayurvedic therapies. If booking your square before the 30 of June, will get 100 € of discount in the registration. In Madrid, of the 30 of July to the 5 of August.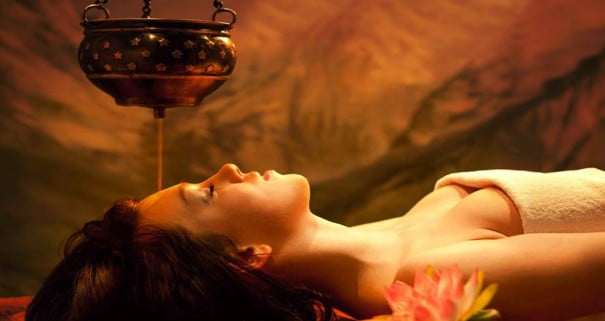 Especially preferred to the lovers of the health comprehensive and of the beauty natural. Nurses, therapists, massage therapists, yoga teachers and all those who want to take responsibility for your health or just delve into the science of life, the Ayurveda, the system of holistic prevention and treatment of disease.
Duration: 65 hours. (45 hours + 20 hours of self-study).
Classes: 7 days. From July 30 to August 5 in Schedule 10 to 17:30 hours.
The program enables to obtain the title of "technical in massage and therapy Ayurvedic" and provides examinations end. Are valued, at all times, the interest and participation of the student as well as their personal involvement.
Where: Padmasana Center, C / sea of Oman, 34 Madrid
When: 30 and 31 July, 1,2,3, 4 and 5 August
The course trainer: Violet Arribas Alvarez
Director of the Padmasana Center. Professor of Hatha, Radja and anything Yoga. Ayurveda therapist by Sivapriya Ayurvedic Hospital in Kerala India.
Ramiro street you granted the title of Professor of Yoga physical and mental, after form it personally.
It subsequently decides to leave India to retreat at an ashram in Rishikesh and during half a year receive an intense yoga instruction in daily sessions and different styles with several teachers. There he met the Yogacharini Sadvi Aba Saraswati (Mataji), Director of the center of Yoga of the Parmarth Niketam, who was his teacher of Hatha and especially of Vedic chant. Is form as a teacher of yoga by that school.
Take contact by first time with the Ayurveda in the center of panchakarma of the Parmarth Niketan and begins to study the medicine India's hand of therapists.
The following year, it is formed by Sivapriya Ayurvedic Hospital, Kerala, Ayurvedic therapist and health Ayurveda consultant.
In 2006 he decided to create a center to share with all the lessons and benefits of yoga and Ayurveda and born Padmasana Center, opened with great success at the hands of his godfather Ramiro Calle.
Travels each year to India for not let never of learning and thus continue offering and sharing to the maximum in their classes. In the Center has with therapists Indian, with which performs treatments like the panchakarma. Becomes weekly medicine Ayurveda consultation for almost all diseases, and directs training for teachers of yoga Center and ayurveda therapists for 9 years.
Currently prepares for the publishing Oberon a book on yoga and ayurveda that you have been entrusted.
Other teachers of the course:
Jayesh James. Certificate in Ayurvedic and Panchakarma therapy at the clinic Kandamkulathy Vaidyasala of Kerala, India. Diploma in Hatha yoga by the school Sivananda yoga Vedantha, Trivandrum, Kerala.
Teaching material: all registered persons receive a theory Manual prepared by the Center.
More information at: http://www.padmasanacenter.com/docs/ayurveda.pdf or email us at info@padmasanacenter.com

Padmasana Center SL. C / sea of Oman, 34. 28033 Madrid. 91 3822733 t or 620325071
www.padmasanacenter.com