CD / unit made music by Gandalf
All is One - One is All It is the name of the new album of Austrian multi-instrumentalist and composer Gandalfwho since 1981 creates music and gives shape to the New Age genre.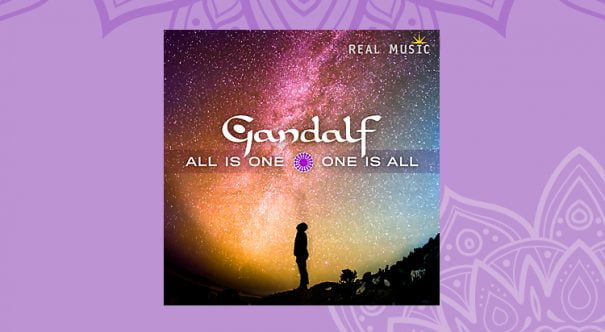 This artist, who celebrates 35 years with music, presents his new work, thirty second of his career and edited by Real Musicwith a strong presence of the piano, surrounded by an atmosphere that refers back to the Majesty of the volcanic landscape of the island of La Palma in the Canary Islands.
Each issue of this new work is a small piece that provides different sensations, his arrangements, by the combination of acoustic instruments such as shaft carrying the melody, playing to classical, folk or ethnic music and, at the same time, creating a few atmospheres with synthesizers that expand beyond the sensations of pure music listening.
As an artist in the world that is, this experienced musician who has toured five continents and plays the piano, guitars, saz (from the lute family), percussion, keyboards and synthesizers, has surrounded by great artists who bring different touches and emotions to the disk, creating varied soundscapes.
In All is One - One is All They participated as guest Merike Hilmar (cello) and his son Christian Strobl (percussion); Peter Aschenbrenner (Irish flute and drum), Karin Leitner (Irish flute), a couple of special guests accompanying to Gandalf long time; In addition to Vasile Marian (duduk, Armenian flute). The theme titled Sung"All Is One"it has been interpreted by the talented Polish singer Agnes Milewski.
Gandalf especially mentioned his experience in the Canary Islands, highlighting its unique climate of eternal spring and the diversity of its landscapes. From there invited the listener to perceive the island of La Palma through his music.
All is One - One is All It is a drive to discover different aspects of classical, ethnic and spiritual music, fused in a masterly way by an artist who happens to be one of the most prominent contemporary musicians of his country.
You can download All is One - One is All at Amazon
Paul Rego. Music critic. Yoga teacher. Masajista-Terapeuta hiolístico. Diploma in medicine Ayurveda of India.
http://yogasinfronteras.blogspot.com

Did you like this article?
Subscribe to our RSS so you don't miss anything