The Guru Constancio Gribaudo by Spain tour
A proposal that want to provide knowledge and tools to be happier and complete as humans, finding the own answers and a spiritual sense of life. Guru Constancio Gribau will visit several cities in Spain from June 3 to July 4.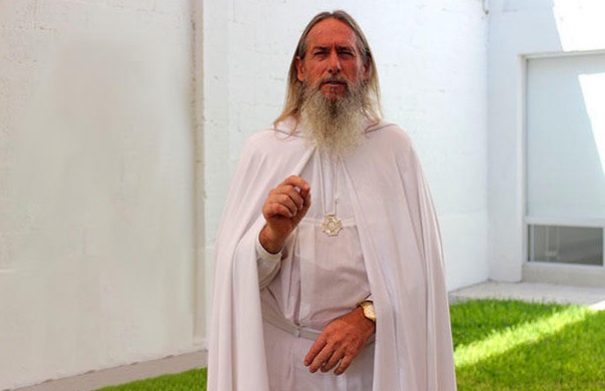 Argentina, with more than 35 years as an instructor of YugYoga. Lecturer of Yoga and Transpersonal development, sexuality and Tantra workshops. Psychology and support of the couple. It is operator in Social Psychology, prepared in the school of the Dr. Pichon reverie in Buenos Aires.
Author of two books published In search of the sacred and Lives of men and women, Tantra of the human to the sacred in the houses of culture.
In may 2014, is devoted to Guru (teacher) following the lineage of the brother greater José Manuel Estrada, of the master José Marcelli Noli and master Gustavo Toro Uribe, the Supreme order of the Aquarius line.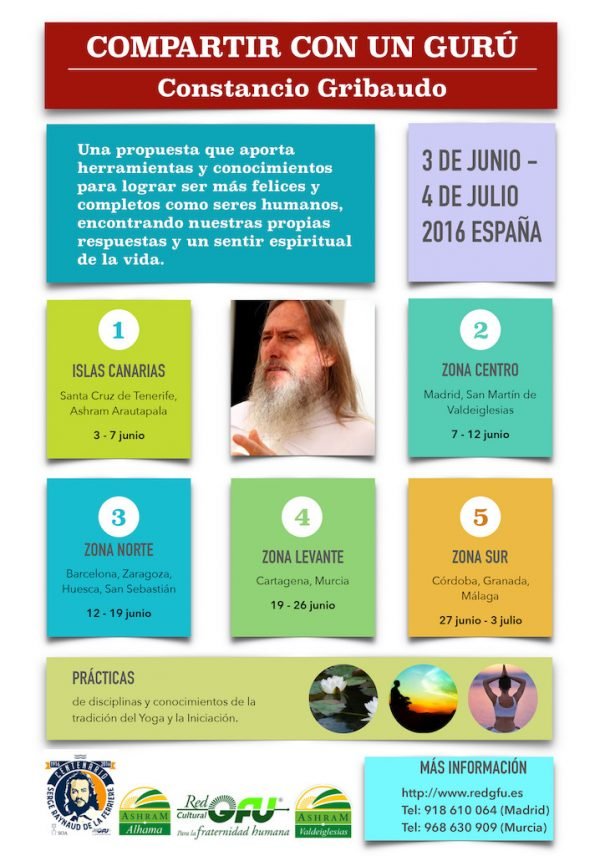 • Area Canary Islands: Tenerife and Ashram Arautapala. June 3 to 7. Poster PDF
Santa Cruz de Tenerife: Centro Atlantida
Ashram Arautapala: Blog
• Zone Center: Madrid and Ashram Valdeiglesias. June 7 to 12. Poster JPG.
Madrid: Center circle harmony: Web
San Martín de Valdeiglesias Ashram: Web
• Area North: Barcelona, Zaragoza, Huesca and San Sebastián: 12 to 19 June.
Barcelona: poster JPG
Huesca
Zaragoza: Center new lights: Web, Poster JPG and PDF.
Coexistence in San Sebastian: poster JPG and PDF, Brochure PDF
• Lift: Cartagena and Ashram garden Alhama: 19 to June 26.
Ashram Alhama: Blog, Poster JPG
• Zona Sur: Cordoba, Granada and Malaga: 27 June to 3 July.
World Yoga day
The International College of teachers of YUG Yoga Yoghismo, COIPYYY, extends a cordial invitation to all centers of Yoga and associations of the Cultural Network for human fraternity, to participate in the celebration of the International Yoga day 21 June, joining the proposal of several associations international of Yoga of promoting peace, health, awareness and the importance of living the experience of Yoga. We invite you to join us and to promote and realize an event communicating the value of the system of Yoga to welfare, awareness and peace of human beings in different spaces.
Each year unfolds the creativity of teachers in various activities: practice Asana, meditation, karma yoga, conferences, round tables, hiking and meditation, in public square, a park, library, cultural centre... and spread through the press, radio, social networks etc.